Subaru Winter Experience: Mad Fun on Sheer Ice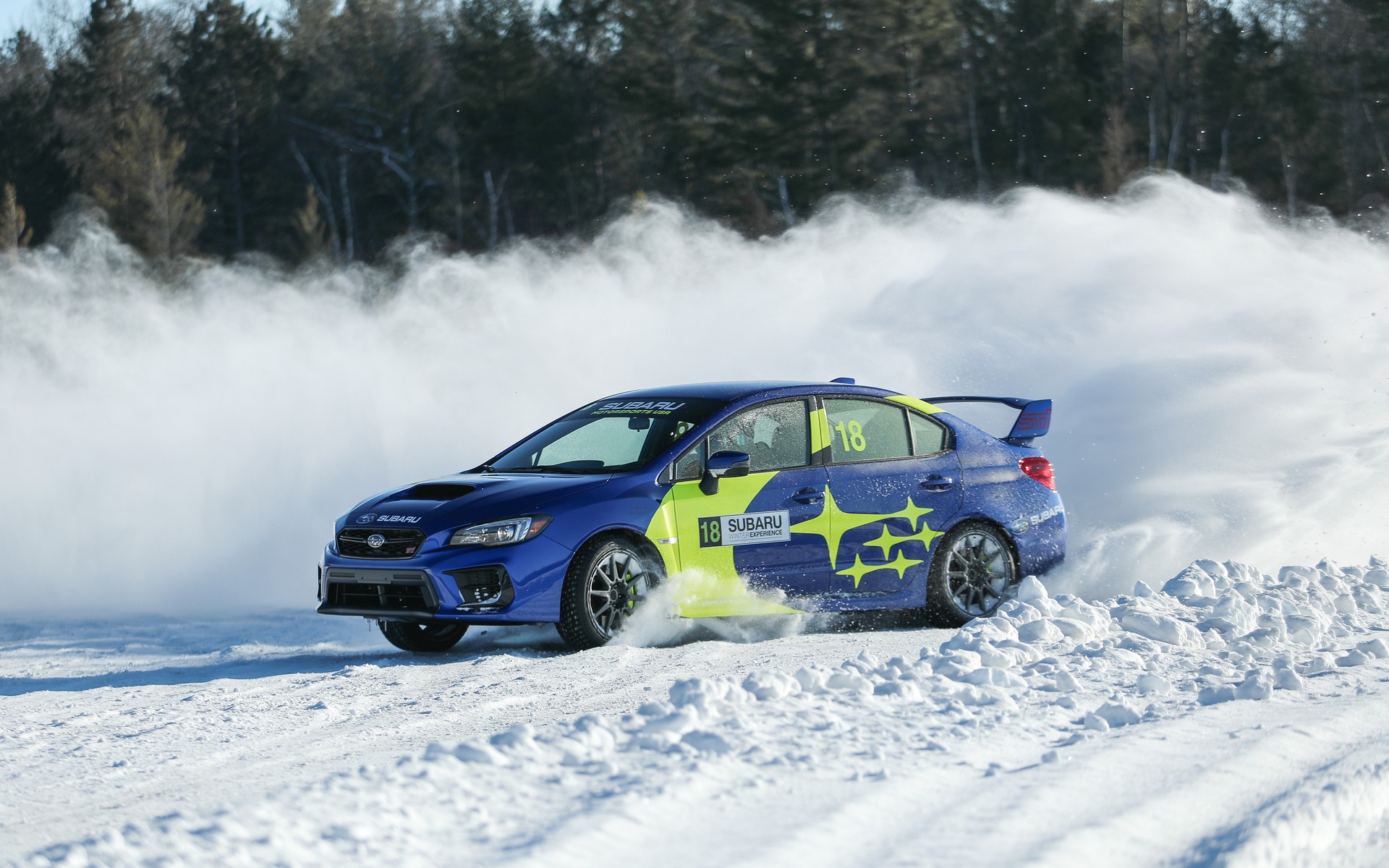 EAGLE RIVER, Wisconsin—It's a shame the Subaru Winter Experience is not offered in Canada. We bet you'd have a blast, too.
Imagine spending one, two or three full days driving Subaru BRZ and WRX STI models equipped with studded tires through various courses on a frozen lake.
You could drift endlessly with no risk of falling into a ditch or crashing into a tree, honing your driving skills in the process as you adapt to the car's reactions on sheer ice, all of this under the watchful eye of seasoned instructors who are eager to share tips and advice.
And when the time comes to take a break, you eat a donut or banana and sip hot coffee inside an igloo-shaped tent heated by a wood furnace. Is there a better way to enjoy winter? I don't think so.
The School of Rally
No one knows the secrets of driving in all sorts of conditions better than a rally driver. And as for ice and snow, the Swedes are quite familiar with those elements.
That's why the Subaru Winter Experience was created in 2018 by Sweden's Patrik Sandell, the 2006 Junior World Rally Champion and current rallycross driver for Subaru of America. Sandell and his company, FlatOut Sweden, partnered with the DirtFish rally school in Washington State to launch the program.
They ended up settling in Eagle River, Wisconsin, where three Quebecers became world snowmobile champions several decades ago (Yvon Duhamel in 1970, Gilles Villeneuve in 1974 and his brother Jacques in 1980, 1982 and 1986).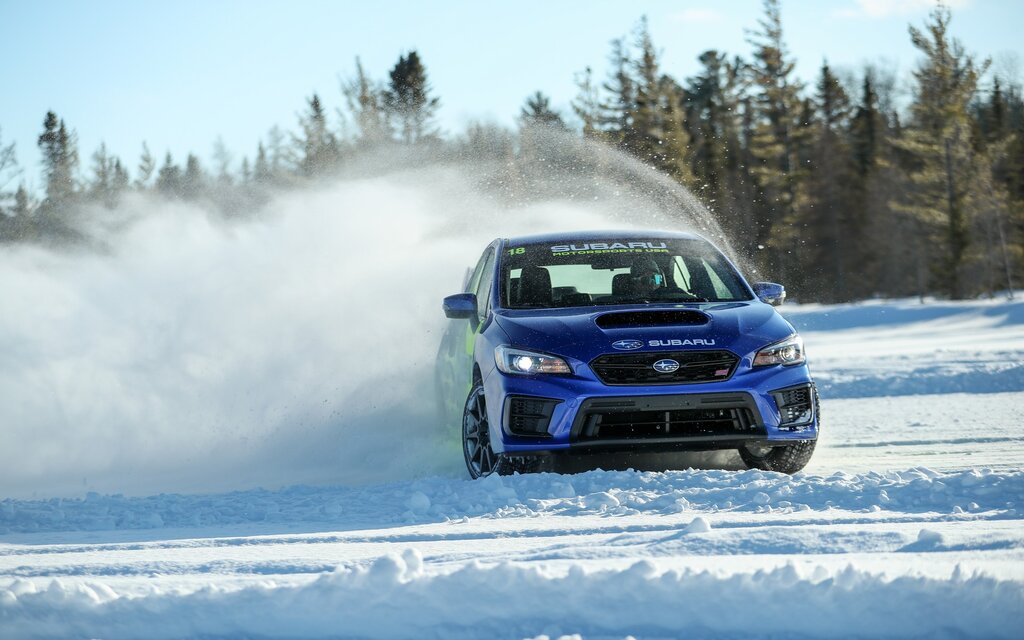 While those races were held at the local horse track, Sandell's team chose to set up their driving courses on Dollar Lake. Preparation starts before the Holidays and everything is in place around February.
By the way, it's not easy to get to Eagle River by plane in the middle of winter. We arrived past midnight, more than 10 hours late. After a quick sleep and breakfast at Chanticleer Inn (the program's headquarters), we joined the shiny 2020 Subaru BRZ and WRX STI models on Dollar Lake a few hundred metres away.
The Fun Begins
No time for theory lessons. Instead, we got straight into the cars. Half the group started with the BRZ on a short slalom course, while the rest took the WRX STI and tried to avoid an imaginary moose.
All the cars had a manual transmission, plus special tires prepared by Swedish expert Lappi with over 400 studs (3mm) and wrapped around the same Method wheels used by the rally team. Grip levels were nearly identical, but as you can imagine the BRZ and WRX STI behaved in radically different ways.
The lightweight, low-slung coupe spins effortlessly as power goes entirely to the rear axle. We were encouraged to compare the car's reactions with the driver assistance features turned on and off, including Track mode which significantly delays ESC intervention. Completing the slalom course required a lot of finesse.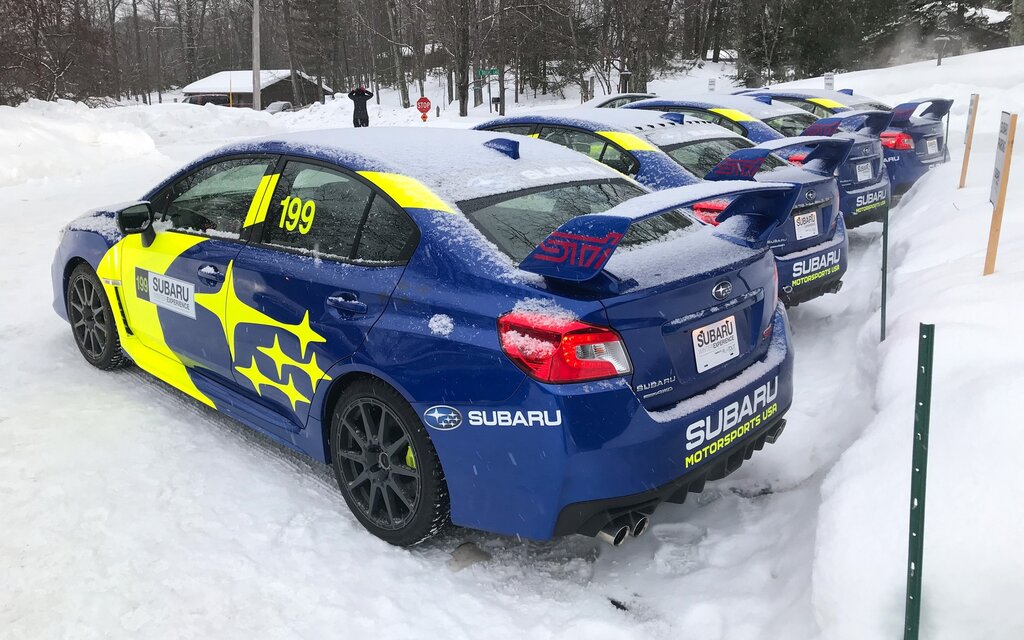 With standard AWD and a 310-horsepower engine, the wicked sedan is the complete opposite. We sprinted hard then slammed the brakes at the first cones, trying to avoid an imaginary moose coming from the left and get back to our lane as quickly as possible. The test began at a speed of 50 km/h, but soon enough we managed to steer around the obstacle at 70 km/h.
I've personally done similar exercises hundreds of times, so at first I thought this little session was going to be too easy. And yet I enjoyed every second of my time behind the wheel.
Just Dance!
The rest of the day included longer, faster and more technical courses, again with the BRZ and WRX STI. We also took a lunch break prepared by Swedish chef Daniel Sparrfeldt, a good friend of Patrik and Linnea Sandell.
Time flew by just as quickly as the cars danced around the tracks. Most of the journalists on hand preferred the STI due to its impressive power, balance and handling, but there's something about the BRZ that makes it equally fun to drive on ice, even though it demands a more delicate use of the throttle and steering to avoid fishtailing. Heck, I was able to convince my drive partner to deactivate all the electronic nannies in order to experience full madness.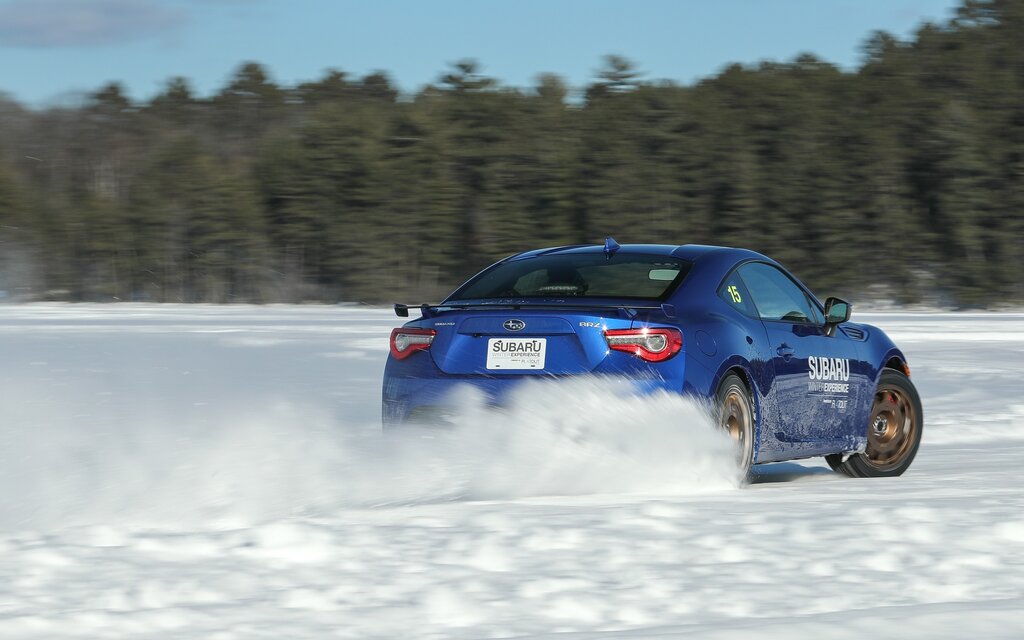 The perfect end to this day was a session in the passenger seat next to Patrik Sandell while he flung the WRX STI around with absolute precision and control. A real treat.
The various packages offered at the Subaru Winter Experience are roughly half the price of similar programs by Mercedes-AMG and Porsche in Canada. Let's hope that Subaru decides to take this initiative north of the border.
Share on Facebook