2022 Subaru BRZ Unveiled With Sharp Looks, New Engine, But No Turbo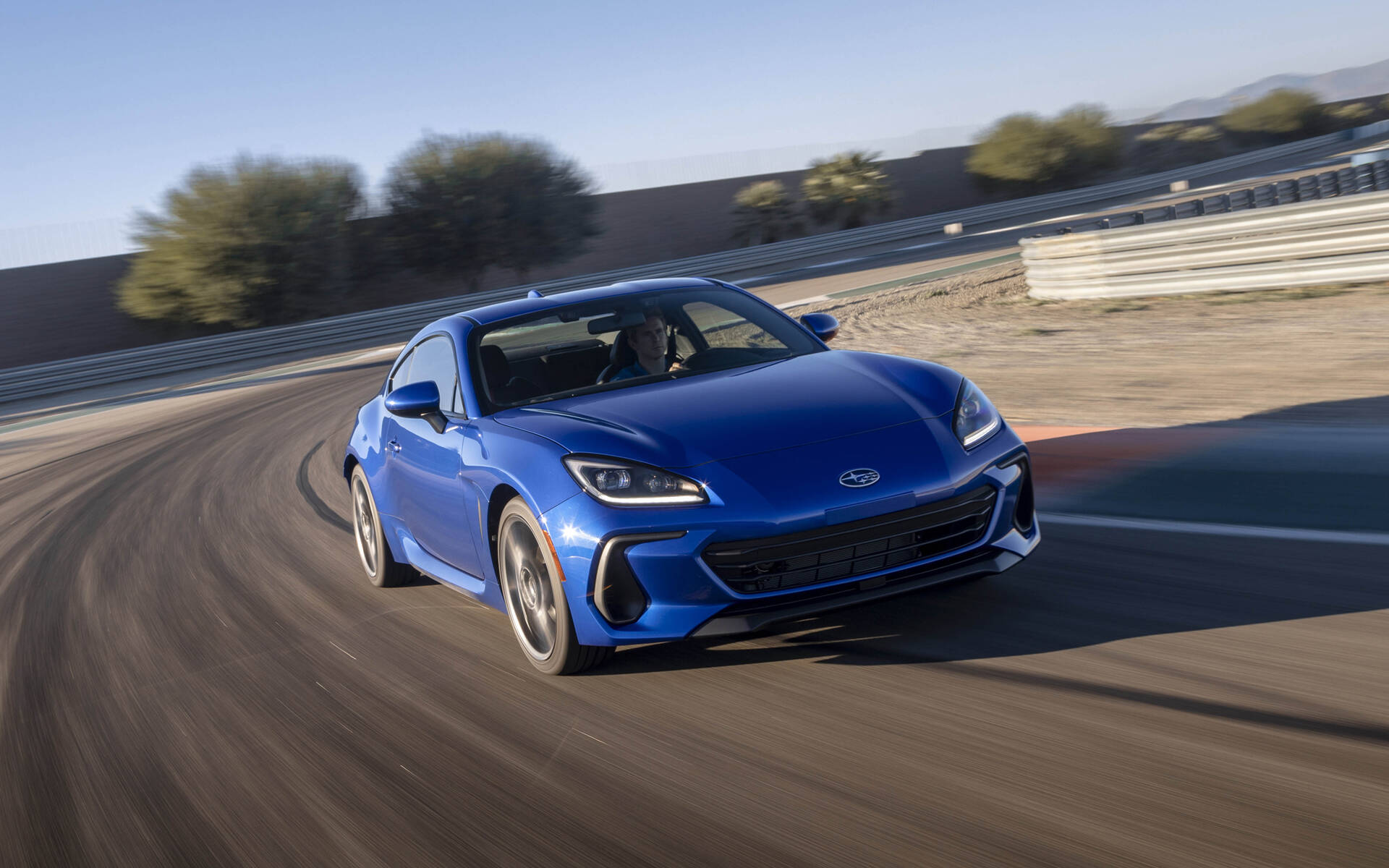 As promised, the new, second-generation Subaru BRZ made its virtual debut today. Was it worth the wait? Of course, we'll have to take it for a spin on the road and the track to find out for sure, but the car offers a number of pleasant surprises—and at least one disappointment.
First of all, Subaru engineers have wisely retained the attributes that made the original popular including a light weight, ultra-low centre of gravity (lower than before, actually) and precise steering. The hood, roof and fenders are made of aluminum, which reduces the weight to just 1,277 kilograms (2,815 pounds), believe it or not.
The 2022 BRZ gets a new chassis that's 50-percent stiffer and a wheelbase that's been stretched to 2,575 millimetres in order to enhance stability and handling. This is combined with a more responsive steering system featuring a quicker 13.5:1 ratio. Additionally, the available 18-inch matte gray-finish alloy wheels are wrapped in Michelin Pilot Sport 4 tires for even more bite and control.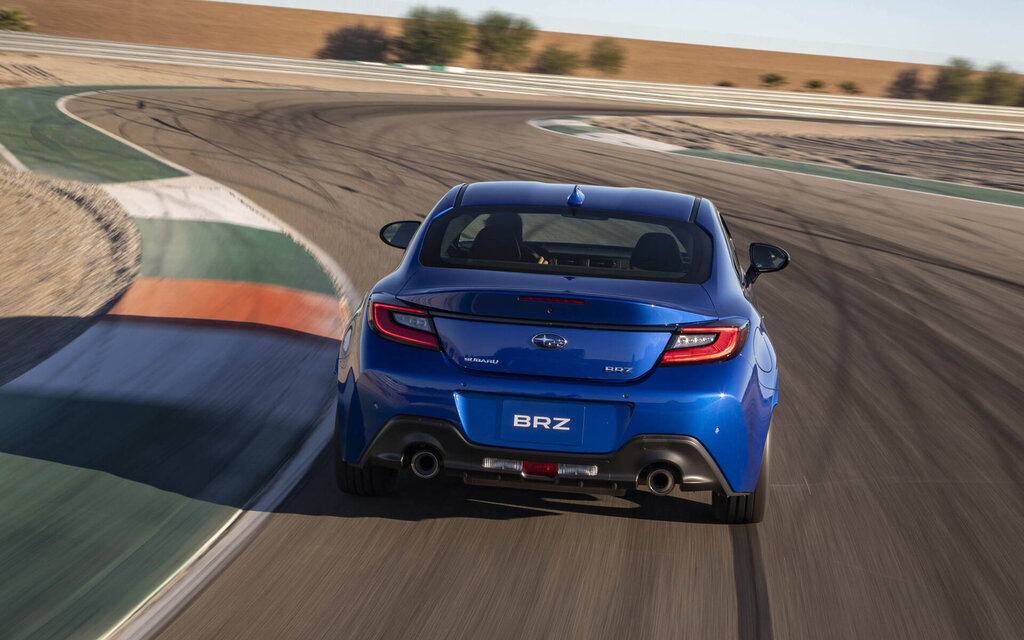 The rear-wheel drive BRZ boasts a Vehicle Stability Control system with five different settings. New programming allows more input from the driver before the system activates traction control. Obviously, you can turn it off completely to enjoy pure drifting freedom.
Under the hood, many rumours pointed to a turbocharged engine derived from other Subaru models such as the Legacy and Outback. In reality, we once again find a naturally aspirated four-cylinder. Displacement is increased from 2.0 to 2.4 litres, while output is up from 205 to 228 horsepower (accessible at 7,000 rpm, so prepare to make that engine scream). As for torque, there's a boost from 156 to 184 pound-feet.
Subaru chose to keep the close-ratio, six-speed manual gearbox to please driving purists. The alternative is an improved six-speed automatic transmission with paddle shifters and downshift rev-matching (an automated version of heel-toe shifting).
When it comes to styling, the 2022 Subaru BRZ is slightly longer and lower than its predecessor, emphasized by more muscular fenders and a narrowed greenhouse. Overall, it doesn't mark a radical departure from the BRZ as we know it. The functional side vents reduce drag by ducting air from under the hood and fenders. The released air is directed to a side sill spoiler that creates downforce at speed.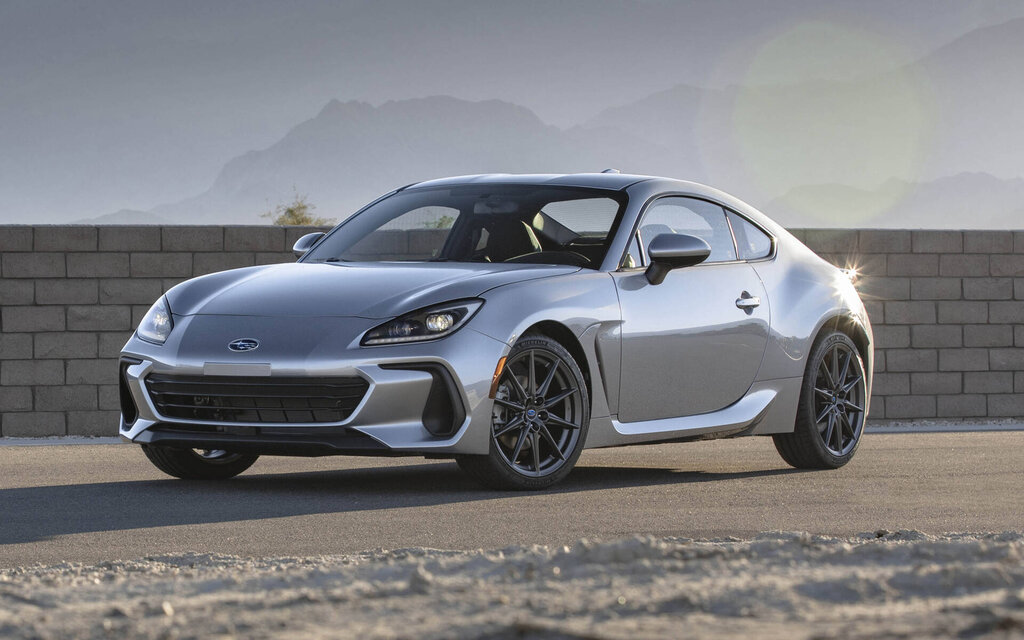 The interior has been redesigned, as well. Sport bucket seats with side bolsters and red stitching are accompanied by a new customizable seven-inch digital dashboard allowing drivers to display the relevant information they want to see. When the BRZ is placed in Track mode, the tachometer automatically shifts to a linear graph with a colour display.
In the middle of the dashboard, the new eight-inch infotainment touchscreen is compatible with Apple CarPlay and Android Auto. Then you have SUBARU STARLINK Connected Services providing real-time assistance and enabling remote monitoring and control of many vehicle functions.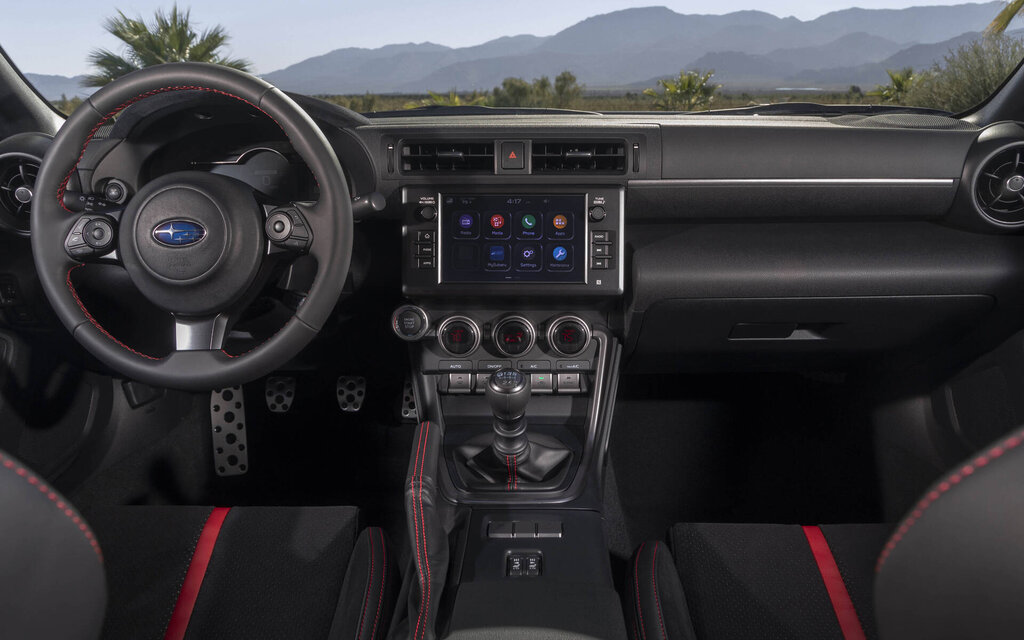 Finally, the BRZ will be available with the Subaru EyeSight safety system for the first time. This suite of safety technology includes features like Automatic Pre-Collision Braking, Adaptive Cruise Control, Lane Departure and Sway Warning, Lane-keep Assist and more.
The 2022 Subaru BRZ will be offered in two trim levels, each with an option for manual or automatic transmission. Pricing will be announced closer to launch in 2021. In the meantime, we'll keep an eye on the upcoming new Toyota 86…
Share on Facebook