2020 Nissan Sentra: Newly Armed and a Bit More Dangerous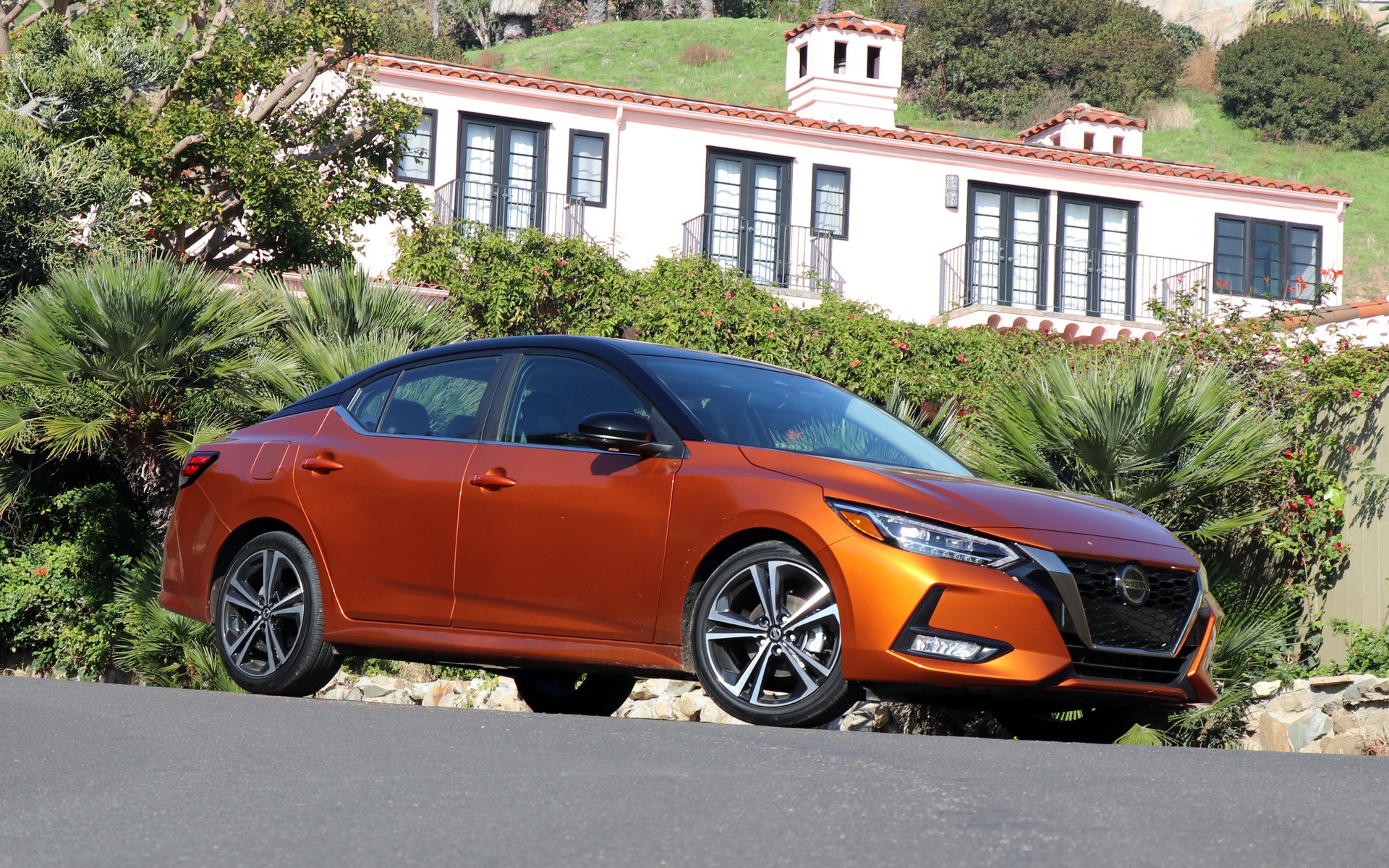 Strong points

Improved build quality
Much better ride and handling
Comfortable and quiet
Lots of features

Weak points

Manual gearbox available in base trim only
2.0L engine is a technological letdown
CVT has reliability issues
Fewer models than the competition
Full report
Nissan didn't really put a lot of effort into making the Sentra more popular in recent years. Heck, it almost seemed like the company had thrown the towel. Only two trim levels were offered for 2019 and the only one with a manual transmission was devoid of air conditioning. In the compact segment, the Sentra was content to play a lesser role.
You see, the competition is extremely fierce. But lo and behold, here comes Nissan with a radically transformed 2020 Sentra aimed at mainstream customers. It might not offer all-wheel drive, a high-performance model or a different body style, but the design is bold and the car as a whole is way more refined than before. Mark our words: people will no longer be buying it just for the cheap price.
Longer and racier, the eighth-generation Nissan Sentra is obviously inspired from the larger Altima. It's also wider and shorter in height, creating a more attractive profile. The floating roofline, thinner LED headlights and redesigned V-Motion grille further add much-needed character to the sedan.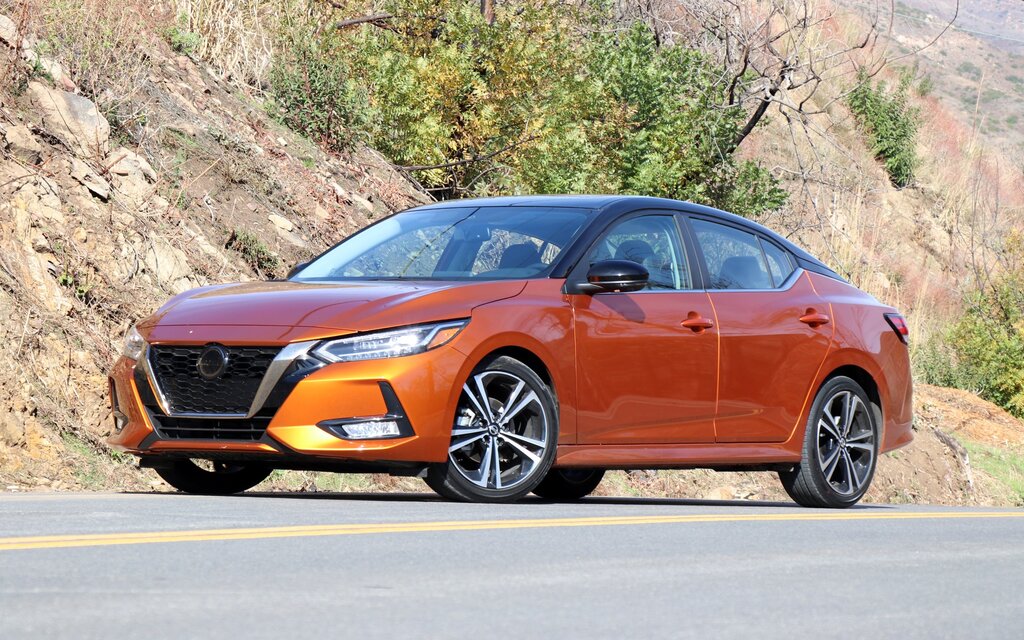 There are now three trim levels to choose from and only the base Sentra S is available with a manual transmission. Standard content has been upgraded to include A/C, but you still won't get heated front seats or Apple CarPlay and Android Auto compatibility, which are considered must-haves by most buyers.
As far as we're concerned, the manual gearbox is a better choice than Nissan's CVT, which has been marred by reliability issues. The company is talking about isolated cases, but most people in the industry will tell you that the Xtronic transmission in the Sentra is a risky pick. Hopefully, the new generation has found a way to fix everything.
Starting From Scratch, Kind of
The 2020 Nissan Sentra is built on a brand new platform featuring a fully independent suspension (with a multi-link setup in the rear) for improved handling. Was it really necessary, though? The latest Volkswagen Jetta and Mazda3 have both shown that a rear torsion beam can still do a great job while eliminating several mobile components that are prone to wear.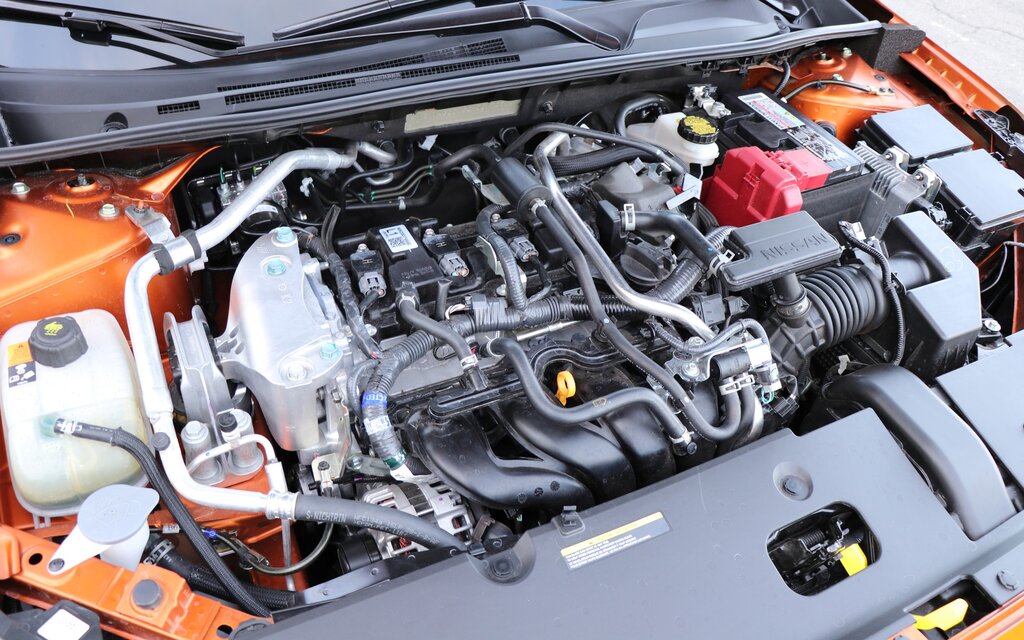 A new steering system with dual pinions and electric assist adds precision to the drive and provides more feedback than the old unit. Meanwhile, the 2.0-litre engine is derived from the Qashqai and delivers 25 more horsepower than the previous 1.8-litre mill. Average fuel consumption is roughly the same at 7.1 L/100 km. A number of technological advancements like direct injection are missing, however.
On the road, the 2020 Nissan Sentra is a radical departure from its predecessor, which offered an uncomfortable driving position and was easily disrupted by crosswinds. It's much more stable, smoother and quieter. The sharper steering combined with new suspension geometry also increases the car's agility substantially, even though it looks way bigger than before. No, the new Sentra is not as fun to drive as a Mazda3, but it displays exceptional balance and superb dynamics. In fact, we can hardly believe it's a Sentra.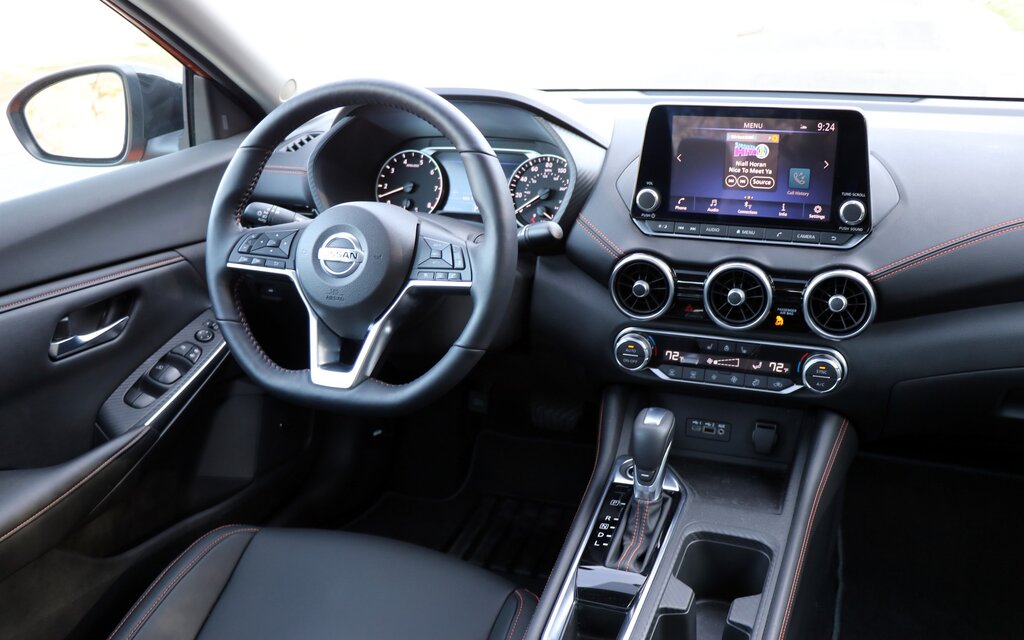 Space and Comfort
Anticipating that the SV model will account for more than half of Sentra sales, Nissan made sure customers could find everything they're looking for. It features intelligent cruise control, keyless entry and start, heated seats, a heated steering wheel and more.
As for the SR model, it stands out with sporty touches like 18-inch wheels, side skirts and a rear spoiler, not to mention a unique two-tone exterior that requires a few extra hundred collars.
Inside, the Sentra looks and feels extremely similar to the Altima. The instrument panel behind the flat-bottom steering wheel is clear and easy to read, while an eight-inch touchscreen takes centre stage (except in S trim). The level of comfort provided by the front buckets is matched by the amount of space on the rear seat, which easily trumps the Mazda3's. The trunk is quite capacious, too.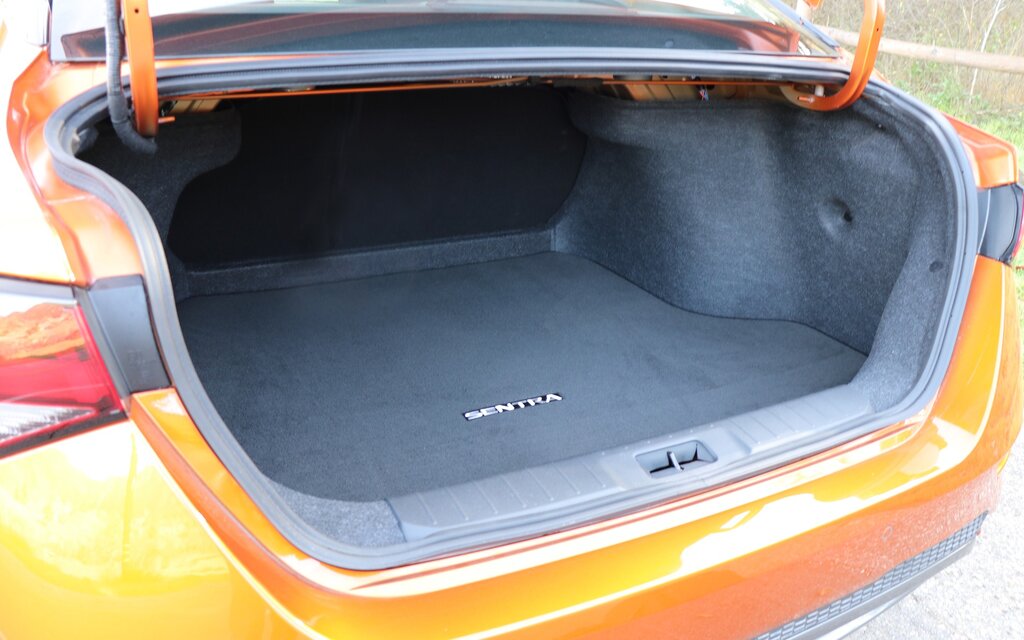 Changing Perceptions
Up until now, many viewed the Nissan Sentra as a plain little car good for rental fleets and not much else. It's on a mission to prove them wrong and regain some popularity. Last year in Canada, the Mazda3 (2:1), Hyundai Elantra (3:1), Toyota Corolla (4:1) and Honda Civic (5:1) all outsold the Sentra. Closing the gap with those rivals is the goal, though it will be hard to achieve with a smaller trim line.
Pricing for the 2020 Nissan Sentra will be announced just before its launch in February. We expect the SV model to be quite competitive and attractive enough so buyers considering a base Sentra will end up choosing the mid-range model instead. The top-line SR will be preferred by sporty drivers who care more about styling and dynamic handling.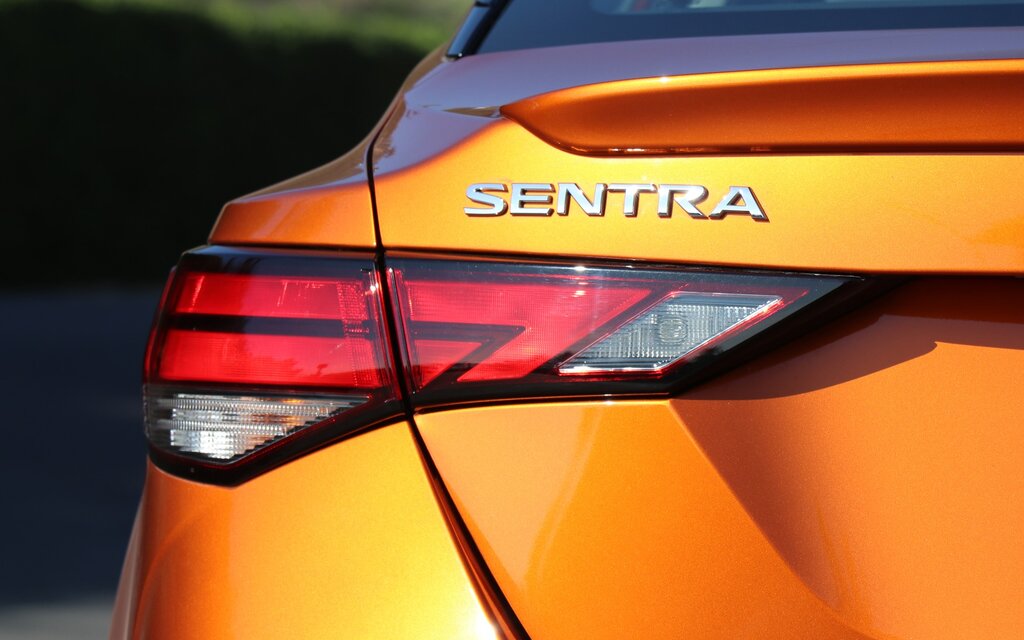 One thing's for sure: the Sentra now has the weapons to conquer new grounds in the compact segment. Offering superior refinement, better build quality, exceptional comfort and pretty decent ride and handling, it will attract more than just bargain hunters. And let's hope that Nissan's marketing team will promote the car the way it should.
Share on Facebook