2020 Nissan Sentra Makes its Global Debut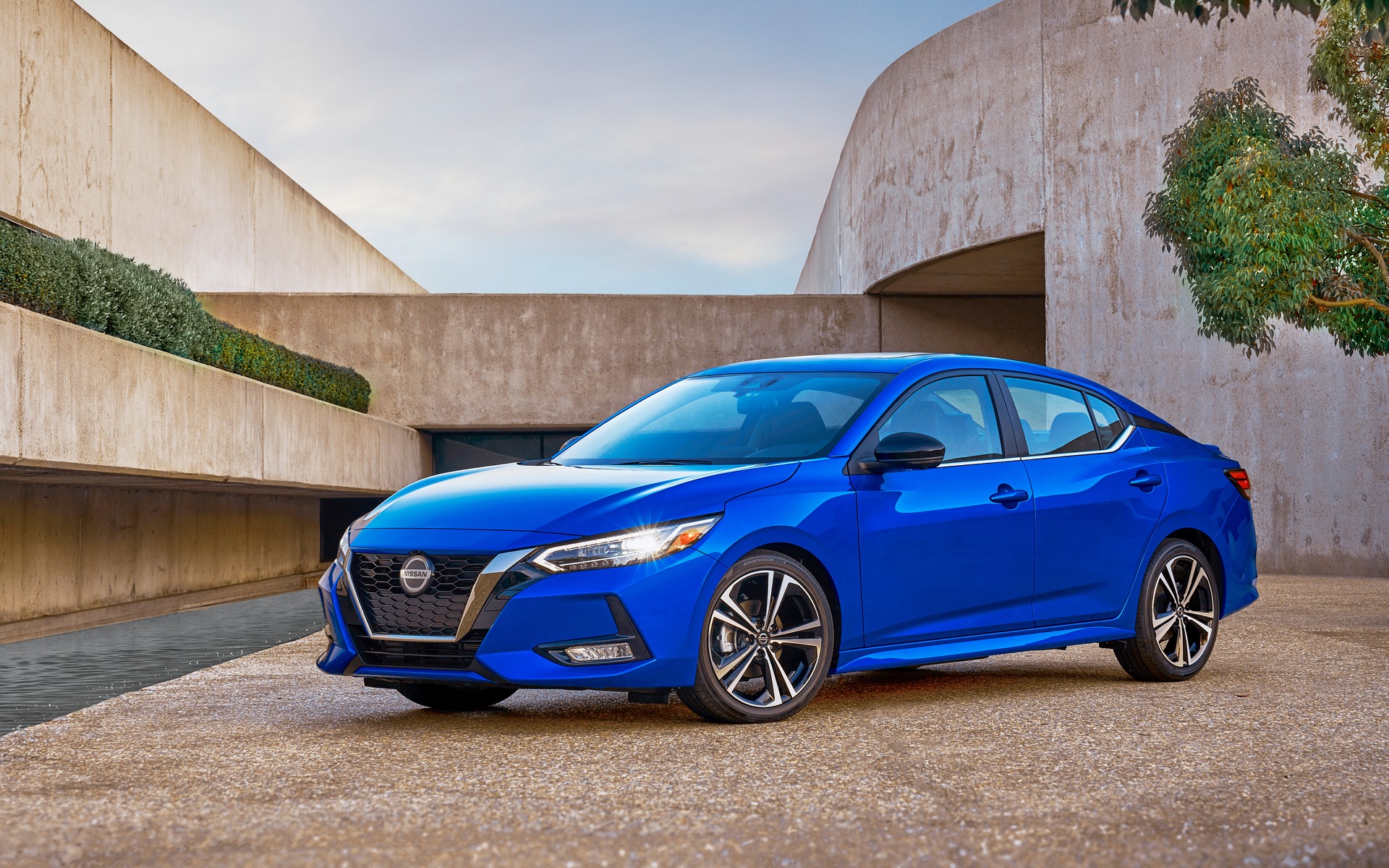 Just a few hours before the start of the 2019 Los Angeles Auto Show, Nissan unveiled the redesigned 2020 Sentra, which will go on sale in February.
For the record, the Sentra is Nissan's most popular model ever in North America. So, what's new?
Fresh Looks and Modern Technologies
As you can see, the 2020 Nissan Sentra marks a radical departure from the outgoing model, except for the V-shaped grille up front. It looks a lot like the new Altima, both inside and out.
While the old Sentra interior made you feel like you were sitting in a car from a different era, the new one is decidedly modern with stylish air vents and a large centre display that's compatible with Apple CarPlay and Android Auto.
On the safety front, Nissan's Safety Shield 360 technology now comes standard on all trim levels. It includes six advanced driver assistance systems, most notably automatic emergency braking with pedestrian detection.
New, More Dynamic Engine
Under the hood of the 2020 Nissan Sentra, a new 2.0-litre engine replaces the boring old 1.8-litre unit. It produces 149 horsepower and 145 pound-feet of torque via a next-generation CVT. Look for quicker acceleration and better fuel economy.
On the road, the new Sentra promises to be more dynamic thanks to a lower and wider stance, an independent rear suspension and revised steering. We're waiting for our first drive to validate all of that.
The turbocharged engine available in the U.S., which stopped being offered in Canada last year, has not been confirmed for our market. However, nothing suggests that Nissan wants to get rid of sporty Sentra variants.
The 2020 Nissan Sentra looks good on paper. As mentioned earlier, we just need to take it for a spin!
Share on Facebook