Nissan Sentra Cup to Follow in Micra's Footsteps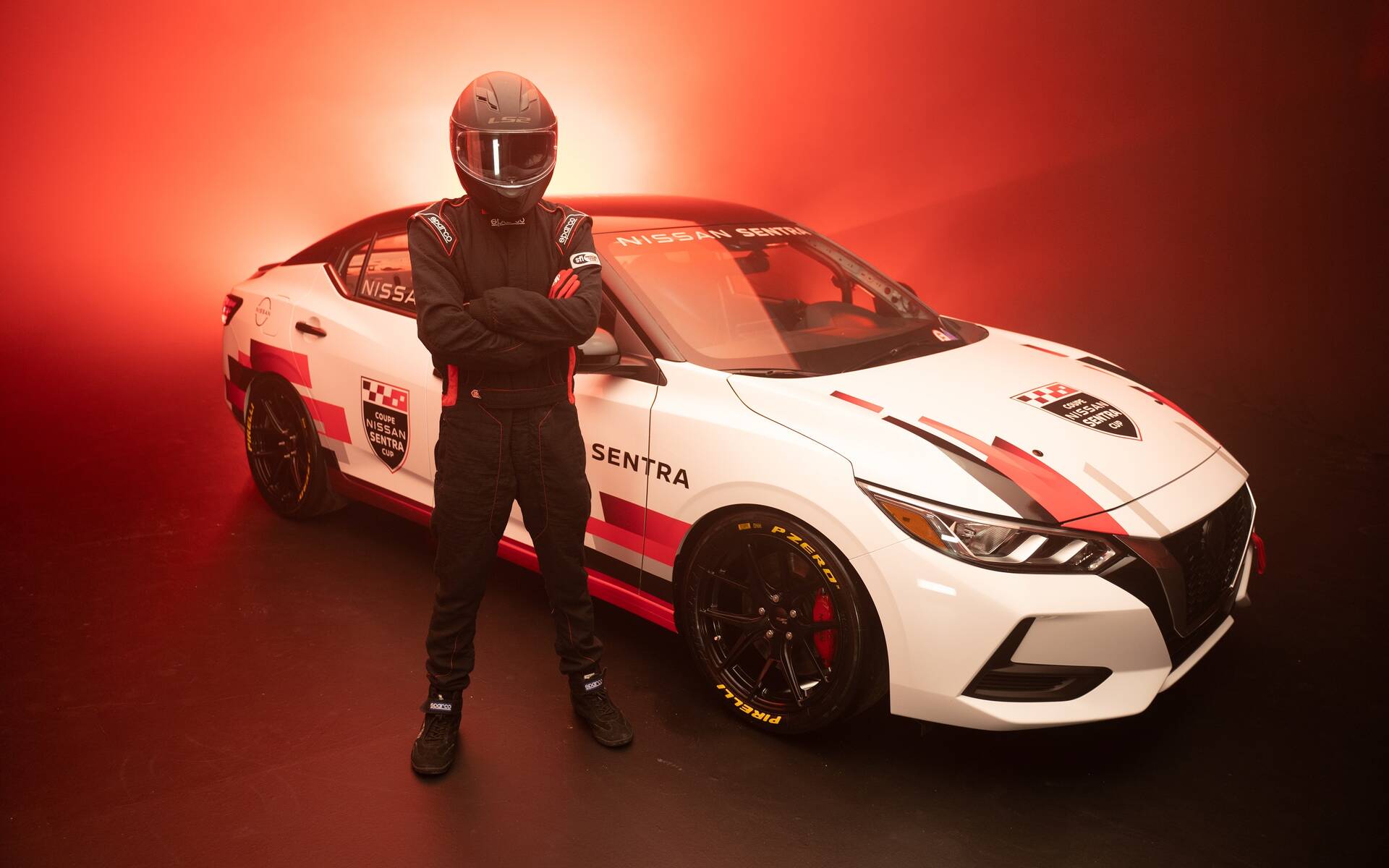 The Nissan Micra is no more—and the Micra Cup is dead, too, after six seasons. But the Japanese automaker is not dropping out of racing in Canada, even with the pandemic and major economic uncertainty.
The most affordable single-model racing series in the country is just switching names and cars for 2021. Here comes the Nissan Sentra Cup!
"We never actually wondered if we should continue or not. For us, it was always about: which car will we continue with?" says Nissan Canada communications director Didier Marsaud, pointing out that COVID-19 will not stay here indefinitely.
The Nissan Sentra was the next logical step. The new generation that's now on sale is a much more dynamic car than its predecessor and it will hopefully attract new fans and new drivers who may not have been super excited by the diminutive hatchback, Nissan admits.
Same Promoter
Nissan is once again partnering with veteran auto journalist Jacques Deshaies and his company, J.D. Promotion & Competition, in a three-year deal. There will be six events in 2021, as was the case with the Micra Cup before the pandemic.
The season will kick off on May 22-23 at the Canadian Tire Motorsport Park in Bowmanville, Ontario. The other events as well as complete racing regulations will be announced early in 2021.
By the way, a special class for the Micra is planned, allowing former Cup drivers to continue with the same car if they so choose. The goal is to have about 15 Sentras on the starting grid and another 15 Micras in the back.
The Sentra Cup Car
Costing $39,990, all the cars participating in the Nissan Sentra Cup are built on the base Sentra with a 149-horsepower, 2.0-litre engine and six-speed manual gearbox. They will be modified by the team at Motorsports in Action (MIA) in Saint-Eustache, Quebec, which previously did the same thing with Micra Cup cars.
Modifications include a race suspension with adjustable coil springs, adjustable front stabilizer bar, high-performance front brakes derived from the Nissan 370Z, rear brakes from the Sentra SV and SR models, MoTeC M1 Series ECU, custom stainless steel exhaust system, and 18-inch lightweight alloy race wheels on Pirelli competition tires.
Inside, beyond the quick-release steering wheel, you'll find all the FIA-required and homologated safety devices including a six-point roll cage, race bucket seat with six-point harness, safety net for the window, electric fire suppression system, and more.
And just like he did with the Micra Cup cars in 2015, professional NASCAR driver Jean-François Dumoulin has played a key role in the development and testing process in order to optimize the race-spec Sentras for the track.
For more information, you can visit the Nissan Sentra Cup website.
Share on Facebook