New Volkswagen Golf World Premiere Date is Announced
While the fully electric Volkswagen ID.3 unveiled in Frankfurt marks the debut of a new era at the German automaker, the iconic Golf remains a critically important product.
Even in North America, where SUVs have become the undisputed market leaders, this compact hatchback is still popular, especially in Canada.
Yes, we know, the Golf SportWagen and Alltrack models will not return, making room for a small crossover called Tarek, but the Golf was actually the brand's best-selling vehicle like year, just ahead of the Tiguan.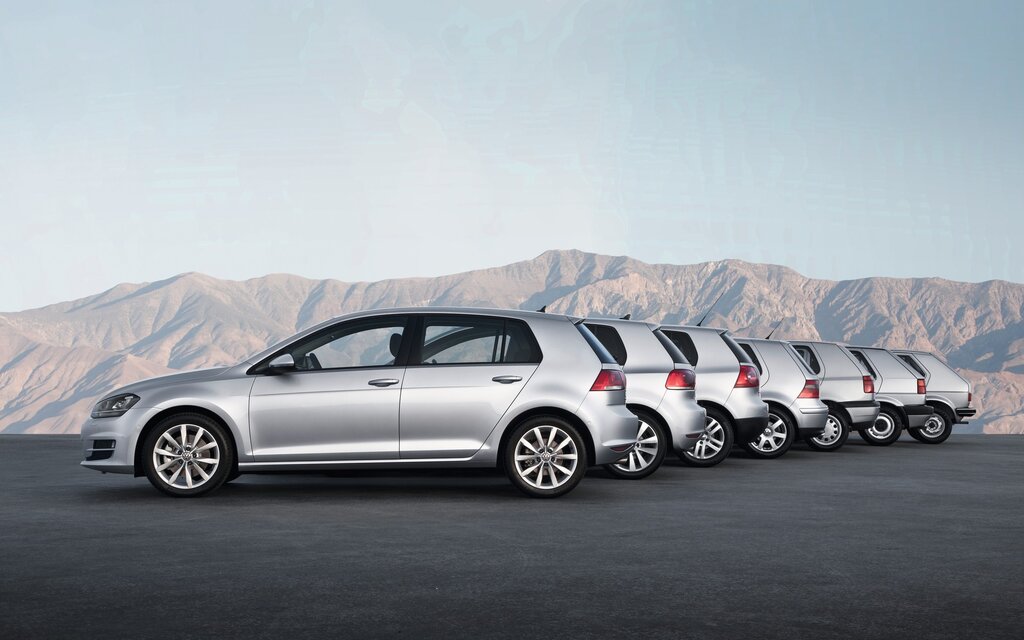 Volkswagen Canada's head of communications and public relations, Thomas Tetzlaff, told us the Golf would continue to be part of the Canadian portfolio (unlike in the U.S. where only the sporty Golf GTI and Golf R are expected to return). We can therefore turn our attention to the world premiere of the eighth-generation Golf, particularly since the date has just been confirmed. It will take place on October 24 at a special event in Wolfsburg, Germany.
A few weeks ago, Volkswagen released a picture showing the Golf in black and white camouflage. Unsurprisingly, the evolution is subtle, but a closer look at the finer details suggests a lower front grille and more angular headlights, as well as a slightly rounded rear end.
Volkswagen says the new Golf will be a "genuine eye-catcher" and impress with a highly digitalized and connected interior. Expect a wide touchscreen and very few physical buttons, assisted driving and online-based functions and services. Some form of electrification under the hood is coming, too, though details remain scarce.
Excited, yet?
Share on Facebook