Volkswagen Tarek: This Small SUV is Likely Coming to Canada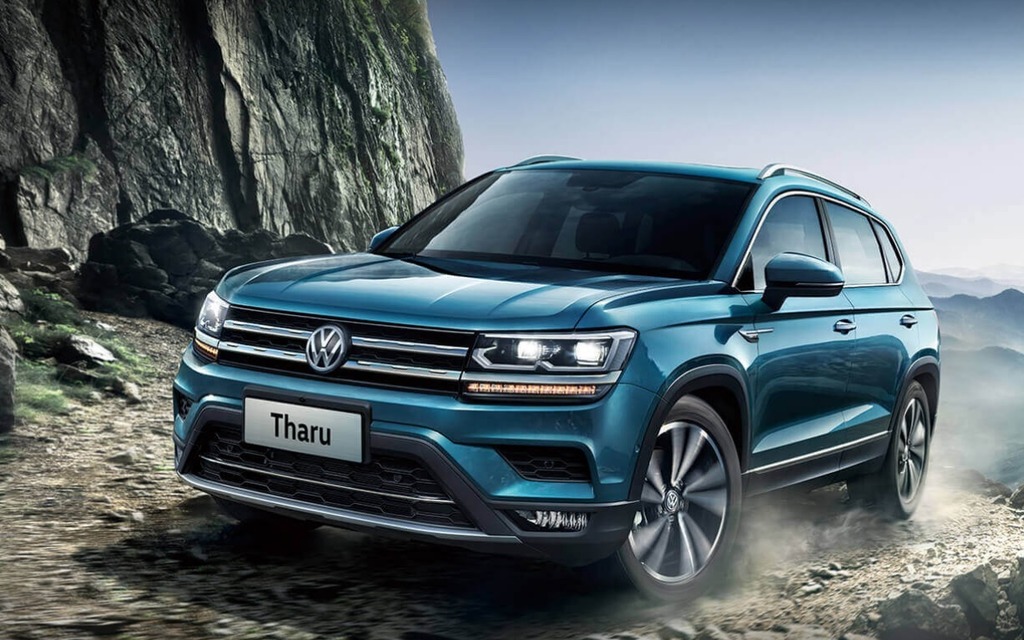 Volkswagen could soon announce the addition of a small new SUV in North America. The information, which comes just a few days after a report indicating that the Golf SportWagen and Alltrack won't be back on our continent, surfaced from a product presentation by Volkswagen in Argentina.
One of the slides shows a map of various global markets and a model called Tarek (not to be confused with the Tarok pickup concept) is penciled in for the Americas, more specifically Brazil, Argentina, Mexico, the U.S. and Canada.
The map also points to the Tharu (pictured here) which is already sold in China and will soon launch in Russia, so we could be looking at the same vehicle: a small SUV based on Volkswagen's MQB platform and positioned below the Tiguan with a selection of turbocharged gasoline engines.
The Tarek (that name may or may not change when it goes on sale) would become the German brand's entry-level SUV in Canada instead of the T-Roc or T-Cross, which are reserved for other markets, mostly in Europe.
Ironically, at about 4.45 metres long, the Volkswagen Tarek/Tharu is a bit more generous in terms of size than the previous-generation Tiguan, which stood 4.43 metres long and was often criticised for its lack of space. Given the increasing popularity of small SUVs and crossovers right now, from the Hyundai Kona to the Subaru Crosstrek to the Nissan Kicks, it might just enjoy more success.
As for production, it looks like units for the North American market will be built in Mexico.
We'll keep you updated as soon as we get further details or an official statement from Volkswagen Canada.
Share on Facebook