Porsche Unveils 911 Carrera 4 in Frankfurt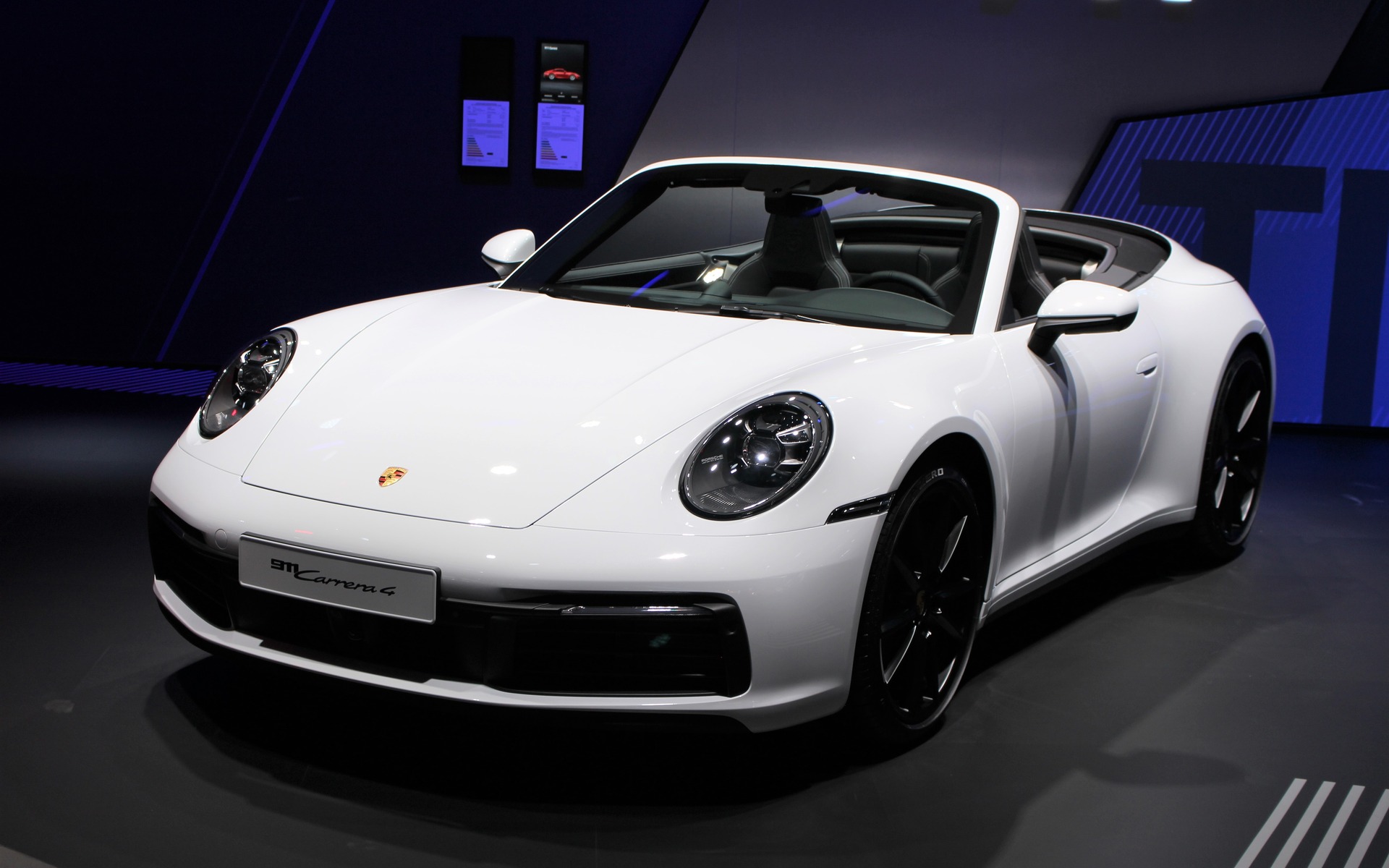 FRANKFURT, Germany — Alongside the 2020 Porsche Taycan that was revealed to the world just a few days ago, the German automaker is also introducing the redesigned Carrera 4 version of its legendary 911 sports car.
The 2020 Porsche 911 Carrera 4 Coupe and Cabriolet are equipped with a twin-turbo, 3.0-litre flat-six engine that develops 379 horsepower as well as 332 pound-feet of torque between 1,950 and 5,000 rpm. That's 9 ponies more than in the 2019 model—the outgoing generation car.
With the eight-speed PDF automated gearbox, the 911 Carrera coupe can rip from 0-100 km/h in 4.2 seconds, or 4.0 seconds when the car is equipped with the Sport Chrono package, while the Cabriolet needs 0.2 second more. Top speed is set at 291 km/h for the coupe and 289 for the droptop variant. Conspicuously absent is a manual transmission—at least for now.
Despite being the base Carrera trim, the most affordable 911s can be optioned up with a slew of packages and options, such as a sport exhaust system, ventilated seats, a Burmester sound system, adaptive cruise control, lane keep assist, multi-adjustable sport seats, ceramic composite brakes, LED-Matrix headlights as well as various wheel sizes and designs, paint colours and interior furnishings. Pricing starts at $119,300 before freight and delivery charges for the 911 Carrera 4 coupe, and $133,900 for the Carrera 4 Cabriolet. Prices which can easily climb to $200K if we go nuts with the options.
The 911 Carrera 4 joins the Carrera, S and 4S trims already on sale in Canada. More variations of the new-generation car, such as the Turbo and Turbo S, the GTS, the GT3 and the GT2 RS, should soon arrive as well.
Share on Facebook