2021 Porsche 911 Targa Models are Coming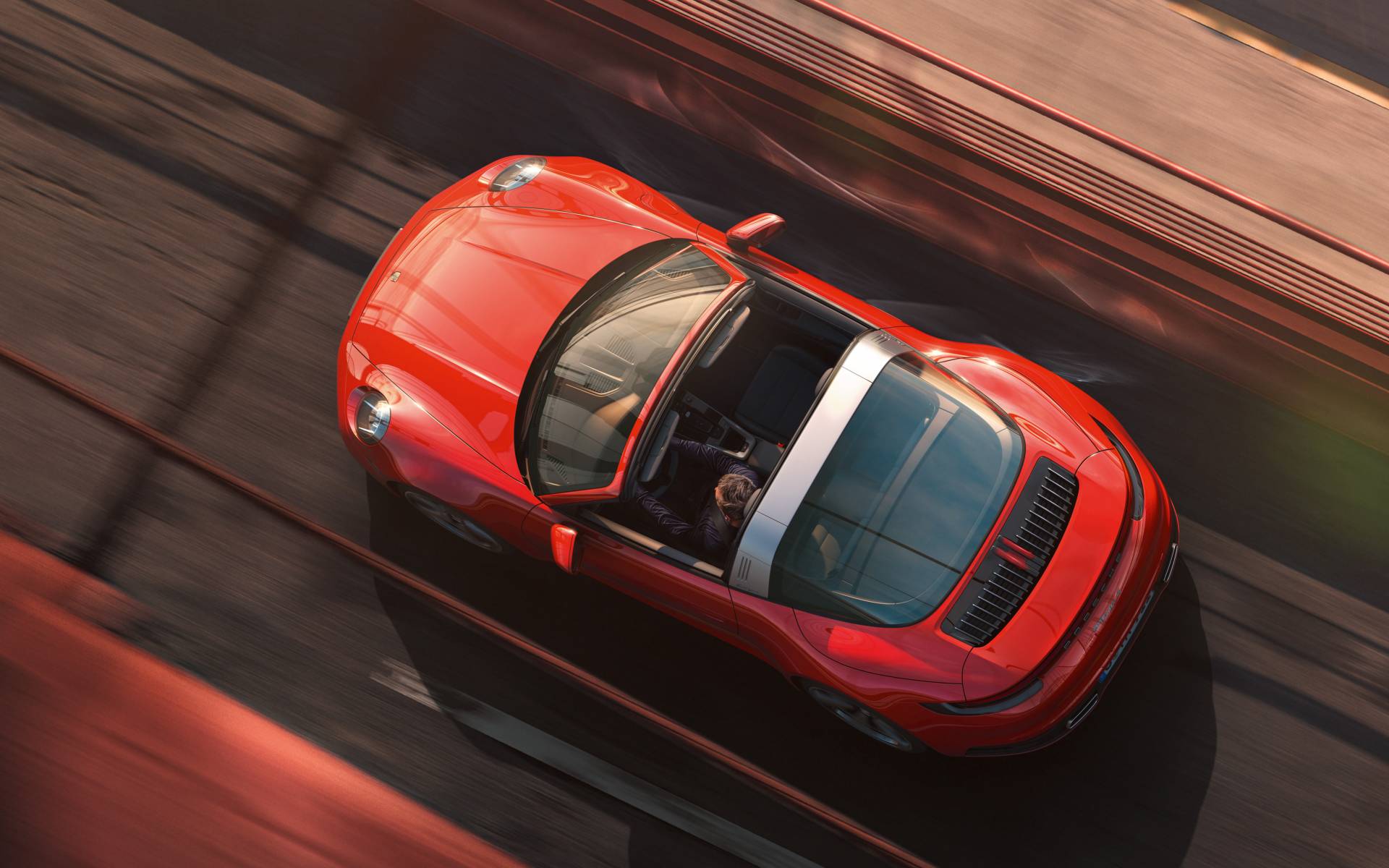 A Targa variant of the next-generation Porsche 911 (992) is being introduced for the 2021 model year.
This type of body style—with a removable roof and fixed rear window—is pretty rare nowadays. The only other cars to offer one are the Mazda MX-5 RF and to some extent the Chevrolet Corvette.
The 911 Targa is one of Porsche's signature models. For the record, around 10 percent of all 911s sold around the world are Targas.
Speaking with The Car Guide, Dr. Frank-Steffen Walliser, head of Porsche-Motorsport, said the company will continue to build them as long as there is demand.
The Specs
The new 2021 Porsche 911 Targa will be available in two trim levels including 4 and 4S. The former uses a twin-turbocharged 3.0-litre six-cylinder engine producing 379 horsepower and 331 pound-feet of torque—good for a top speed of 289 km/h. Power is handled by an eight-speed dual-clutch transmission.
The Targa 4S gets the same twin-turbo engine, but output is cranked up to 443 horsepower and 390 pound-feet of torque. Even more fantastic: in addition to the dual-clutch transmission, a seven-speed manual is offered.
Unfortunately, there won't be a more powerful Targa model than this one.
"While we do have a convertible variant of the 911 Turbo, there is just not enough demand for a similarly powerful Targa," explained Dr. Walliser. "Targa customers are mostly people who use their cars daily, three or four seasons a year."
Regardless, the new 2021 Porsche 911 Targa boasts magnificent styling and hopefully the pandemic won't affect its arrival in Canada. Pricing for the Targa 4 begins at $136,000, while the Targa 4S starts at $154,100. These models will be available from fall 2020.
Share on Facebook