2020 Porsche 911 Entry-level Models are Here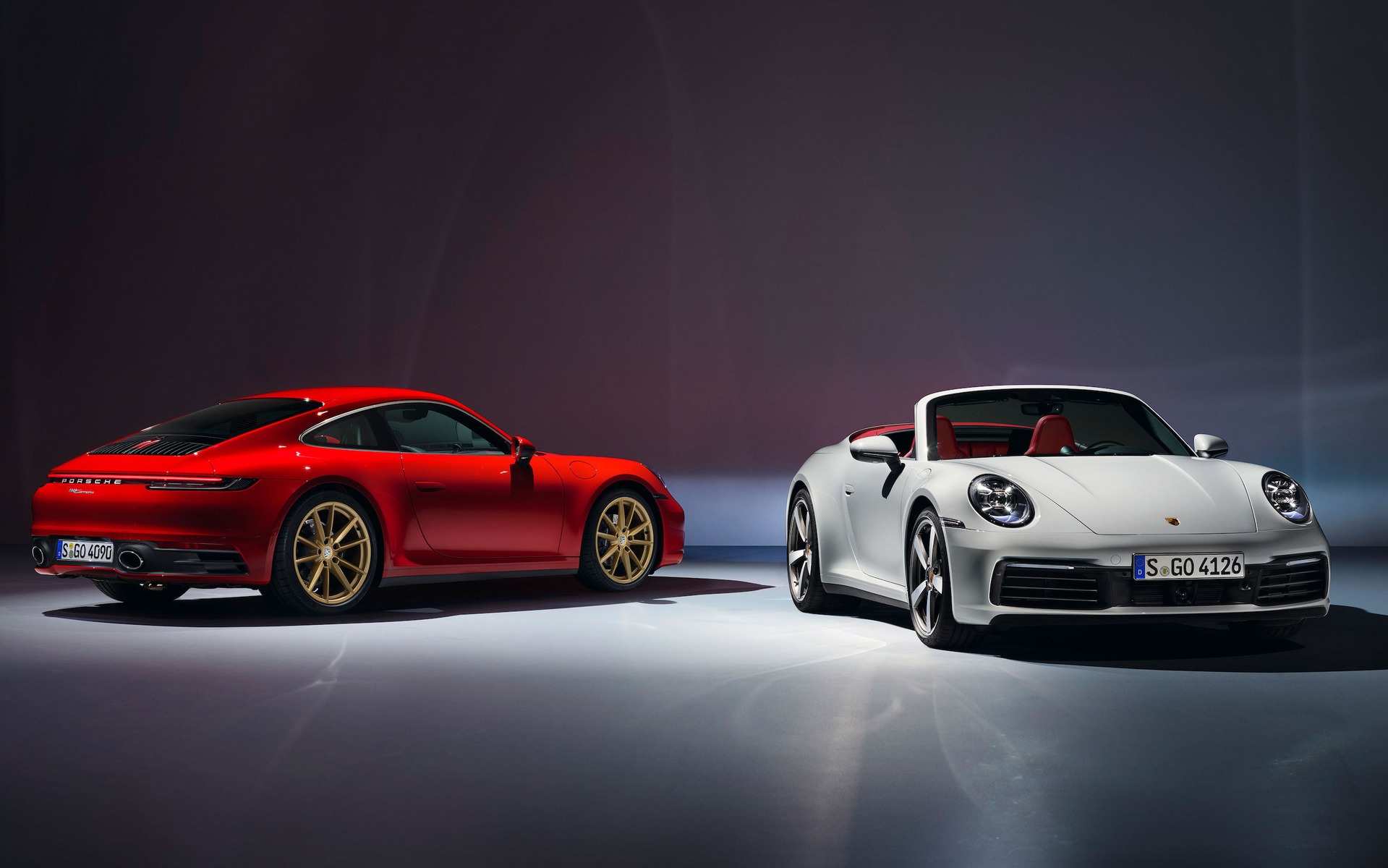 When the eighth-generation 2020 Porsche 911 made its global debut late last year, it did so with the Carrera S and 4S models only. Of course, it was just a matter of time before the entry-level 911 Carrera joined the lineup.
That day is today.
Available in coupe and cabriolet body styles, the new base 911 produces 379 horsepower at 6,500 rpm from a twin-turbocharged 3.0-litre six-cylinder boxer engine. That's 9 horsepower more than its predecessor and 63 horsepower less than the 911 Carrera S. Meanwhile, peak torque is unchanged at 331 pound-feet from 1,950 to 5,000 rpm.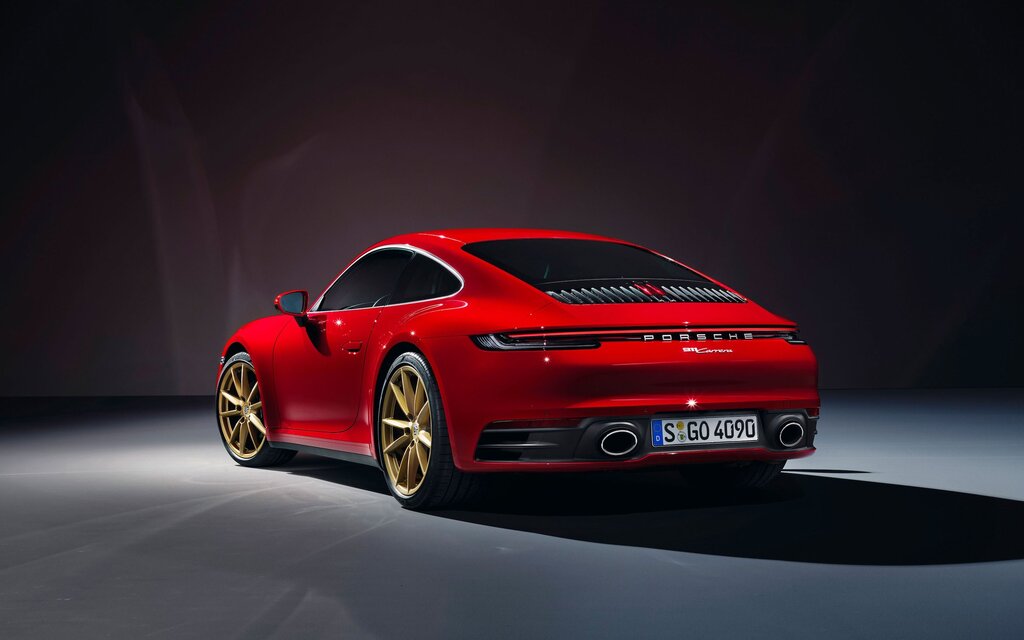 Shifting is performed by a new eight-speed dual-clutch PDK transmission. The 911 Carrera Coupe accelerates from 0-100 km/h in 4.2 seconds, with a top speed of 293 km/h. The optional Sport Chrono Package shaves a further 0.2 seconds off the sprint. The Cabriolet is 0.2 seconds slower and reaches a maximum velocity of 291 km/h.
Both cars ride on 19-inch front and 20-inch rear wheels wrapped in 235/40ZR and 295/35ZR tires, respectively. Their brakes consist of 330-millimetre discs with black-painted, four-piston monoblock callipers.
In terms of styling, the front hood, mirrors and back end have all been redesigned, the latter incorporating a new LED strip between the taillights. The entry-level variants are distinguished by their exhaust system featuring two tailpipes instead of four like on the Carrera S and Carrera 4S.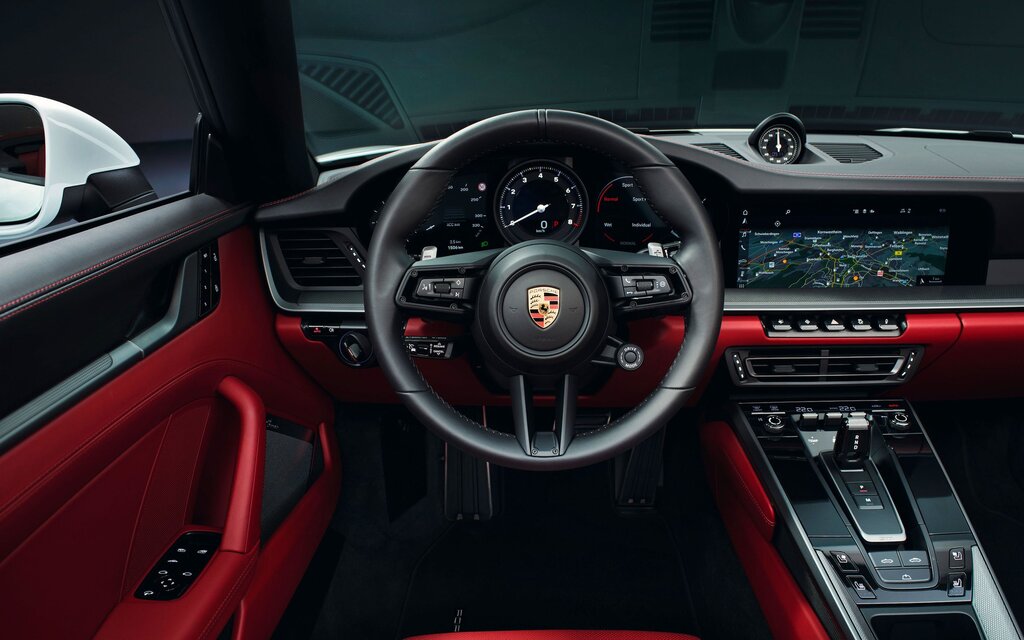 Other highlights of the 2020 Porsche 911 Carrera include a new interior design and driver's cockpit with a 10.9-inch touchscreen display, comprehensive connectivity features and innovative assistance systems such as the Porsche Wet Mode that ensures even safer handling on wet roads.
Pricing for the new 911 Carrera Coupe starts at $111,000 and the 911 Carrera Cabriolet at $125,600. They are available to order now and will arrive in Canada early next year.
Next up: the new 911 GTS!
Share on Facebook