2019 Chevrolet Camaro: Getting Your Money's Worth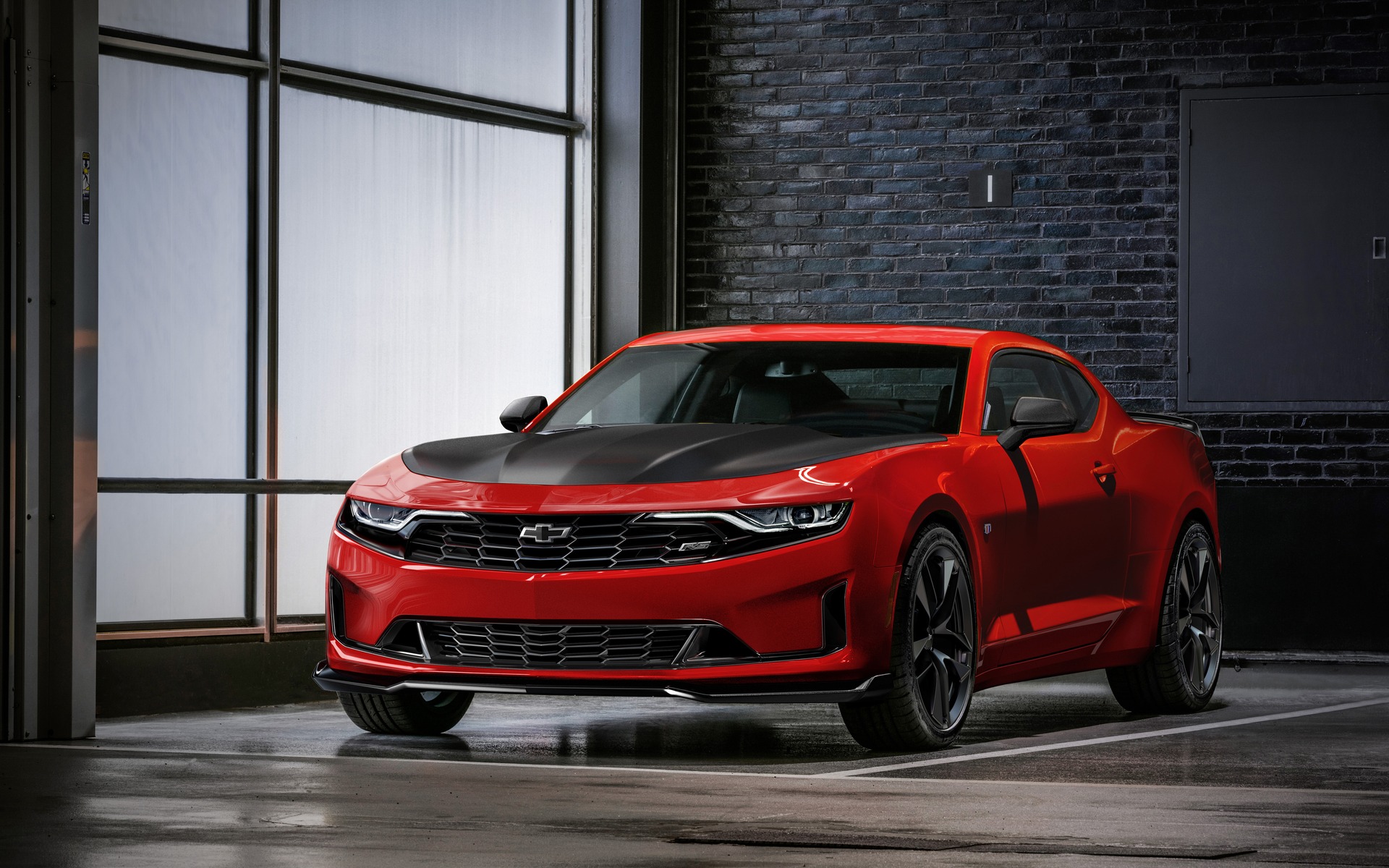 Strong points

Very interesting 1LE Package
Wide variety of models
Superb manual gearbox
Impressive handling

Weak points

Lack of visibility
Expensive convertible variant
Limited access to the trunk
Full report
Chevrolet has introduced a sporty yet affordable version of the Camaro for 2019. You think that's impossible? Wait till we get you up to speed on the new Camaro LT 1LE.
This car is essentially a Camaro LT equipped with the 1LE Package. Under the hood is a turbocharged 2.0-litre four-cylinder engine that produces 275 horsepower and 295 pound-feet of torque, which is ample enough to have some fun on the road.
To make things even more interesting, our tester featured the superb six-speed manual transmission.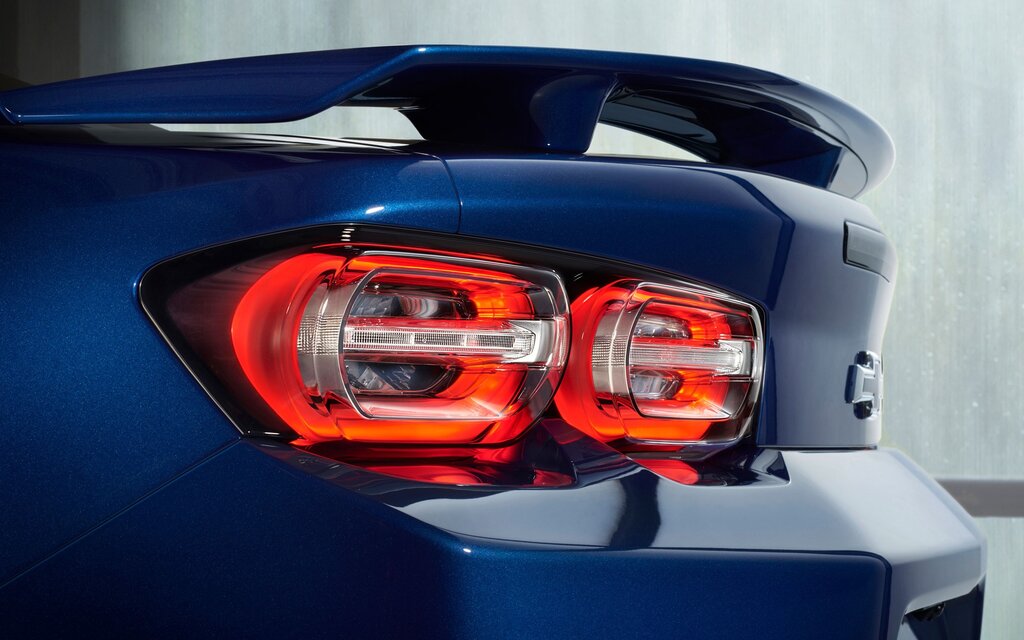 A Very Interesting Package
The 1LE Package includes Brembo brakes, an engine oil cooler, a limited-slip differential, a performance-tuned suspension and various cosmetic upgrades such as a matte black hood and rear spoiler along with matching 20-inch wheels. For just over $5,000, this is too good to pass up.
The total tally is $35,500 before freight and delivery charges, which is really not that expensive for such a wicked-looking muscle car. You'll definitely get your money's worth.
But where the heck is the sound? Seriously, this is a legitimate question. The aural experience is a big part of any sporty car and the Chevrolet Camaro LT 1LE unfortunately feels incomplete because of that. You may be saying: "Well, no sound is better than the horrible wail of the four-cylinder EcoBoost-powered Mustang!" And you're totally right.
As far as the drive goes, this particular Camaro proves responsive enough without the brutality of the V8 model. It's also much more easygoing on daily commutes. The rigid chassis and firm steering were both quite appreciated.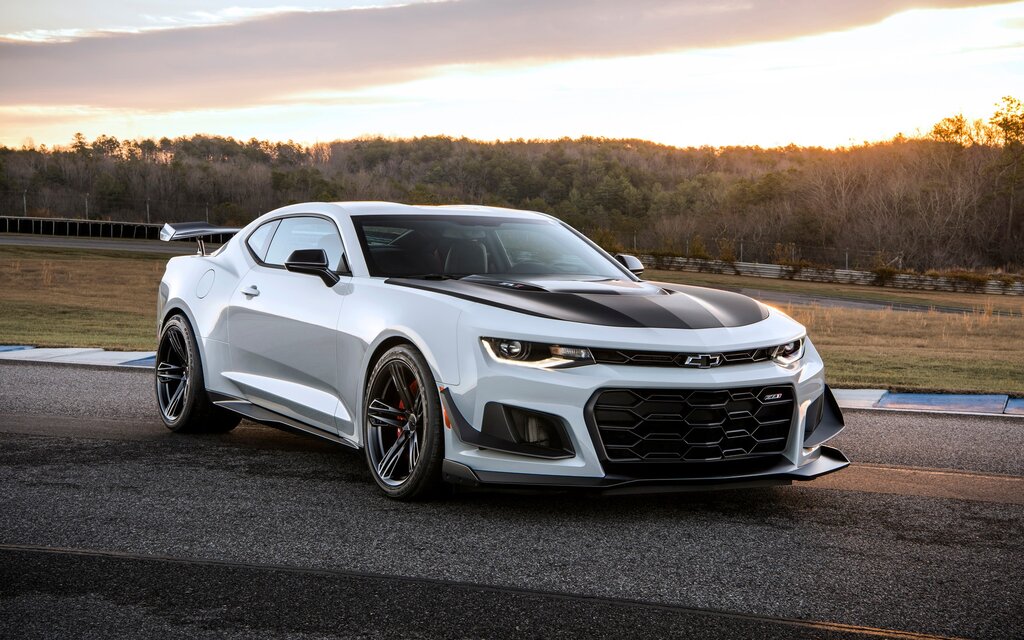 What About the Two Other Engines?
Speaking of the V8, muscle car purists will inevitably turn to the 6.2-litre powerhouse that motivates the Camaro SS. It generates 455 horsepower and as many pound-feet of torque. Want even more performance? A supercharged variant can be found in the Camaro ZL1, delivering 650 horsepower and 650 pound-feet of torque.
Unlike Ford with the Mustang, Chevrolet continues to offer a naturally aspirated V6. We're talking about the same 3.6-litre engine that General Motors uses in a variety of products. It serves up 335 horsepower and 284 pound-feet of torque.
Reasonably Efficient
During our test week, the on-board computer in the Camaro LT 1LE recorded an average fuel consumption of 12 L/100 km. To be fair, we did a lot of driving around town.
Natural Resources Canada puts the four-cylinder model with a six-speed manual transmission at a combined 10.1 L/100 km. If you opt for the autobox, you'll save 0.7 L/100 km.
As for the manual Camaro SS, the average fuel rating is 12.6 L/100 km.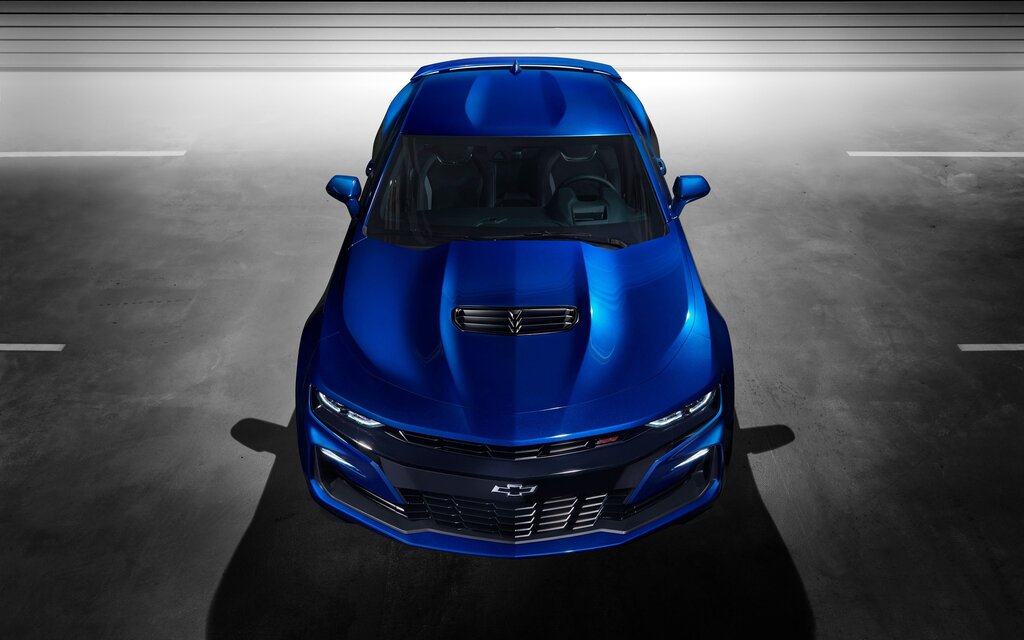 Don't Forget the Convertible!
When you look at the selection of engines and body styles, the Camaro is more like the Mustang than the Dodge Challenger. The lineup includes a convertible that starts at just under $39,000—approximately $7,000 above the price of the Mustang equivalent.
It's no wonder we see so few Camaro Convertibles on the road!
What's Going on?
Poor visibility continues to plague this Chevy. Shocking, right? When you take place behind the wheel and you start to look around, it almost feels like being blindfolded. Imagine when you sit in the rear…
Another complaint we have about the Camaro is the small trunk opening. Sure, it's a coupe, but given the overall size we'd expect easier access.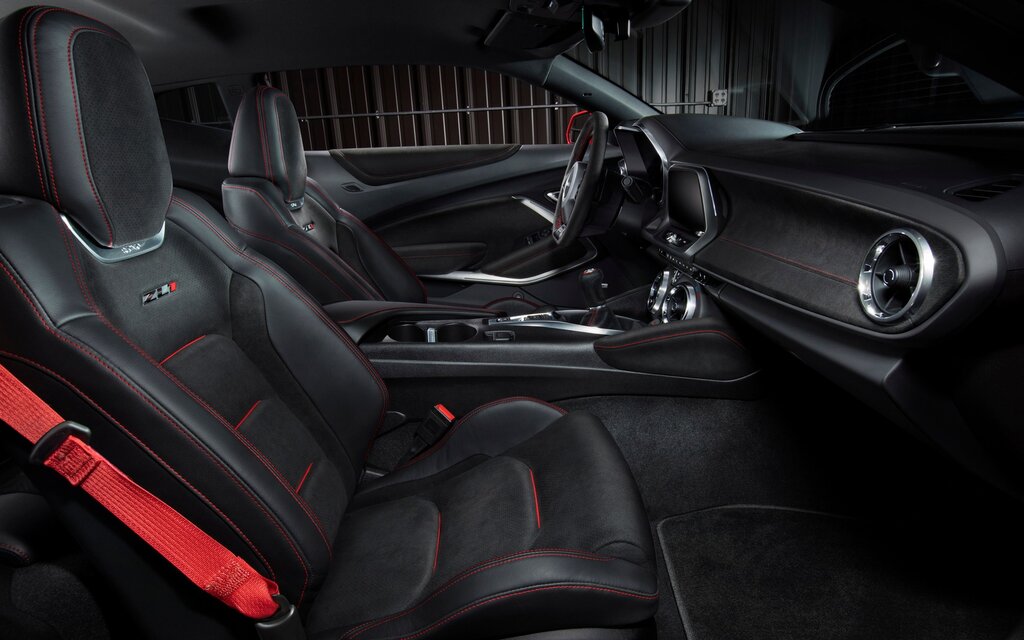 Finding New Ways to Please
Originally launched in 1967, the Chevrolet Camaro (and its Firebird cousin) aimed to appeal to baby-boomers who were now old enough to drive legally.
General Motors knows that these long-time fans and customers are currently well into their fifties and sixties and that a sports car may not be the best fit for them. But in order to keep selling the Camaro, it must also win over today's young drivers. Easier said than done, obviously.
With the 1LE model, the company found a good way to meet the needs of driving enthusiasts at a pretty reasonable price. Time will tell how many of them seize the opportunity.
Share on Facebook