2020 MINI John Cooper Works Clubman: The UK's 301-Hp Pocket Rocket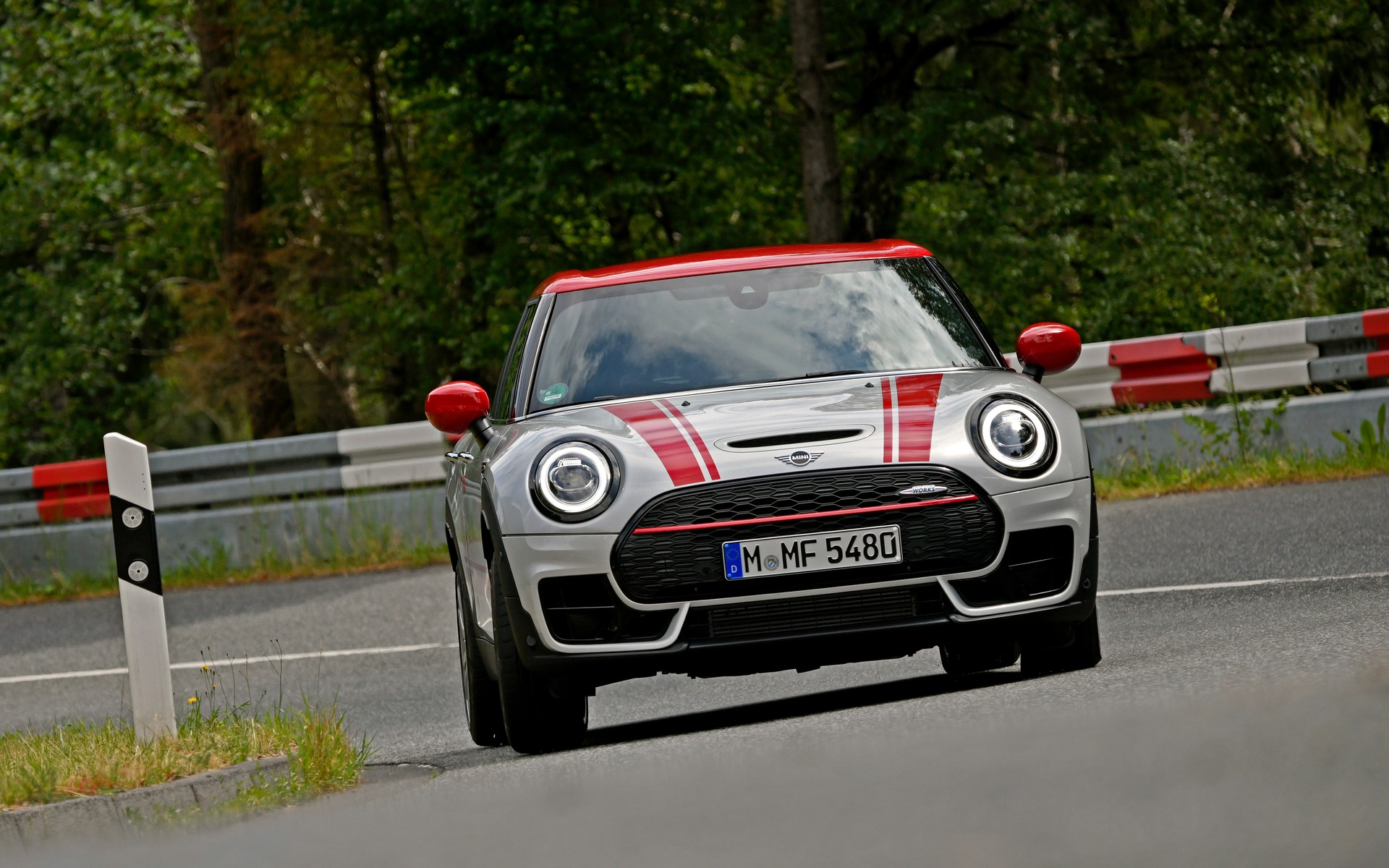 Strong points

High-performing engine
Excellent handling
Great looks
Standard AWD

Weak points

A bit pricey
Expensive options
Ultra-firm ride
Full report
FRANKFURT, Germany—301 horsepower. That's how mighty the new turbocharged 2.0-litre four-cylinder engine is in the 2020 MINI John Cooper Works Clubman and MINI John Cooper Works Countryman, a 32-percent increase in output from the previous models. This is backed by 332 pound-feet of torque, up 28 percent, and with the MINI JCW Clubman weighing just 1,550 kilograms, acceleration from 0 to 100 km/h is clocked at 4.9 seconds—nearly a second and a half quicker than before.
These performance improvements are the result of a larger turbo, lower compression ratio, revised intake and new exhaust system, among other things. By the way, this engine will also be found in the three-door MINI John Cooper Works GP.
On the pristine roads surrounding Frankfurt, the 2020 MINI John Cooper Works Clubman showed remarkable poise and control, not to mention pleasant rage at full throttle. The most impressive thing is the flexibility of the engine during spirited driving, with peak torque available from 1,750 to 4,500 rpm.
In corners, the John Cooper Works Clubman proves amazingly stable thanks to standard ALL4 all-wheel drive and a mechanical locking front differential. These components work hand in hand with the model-specific suspension to deliver flawless handling and super-sporty driving dynamics.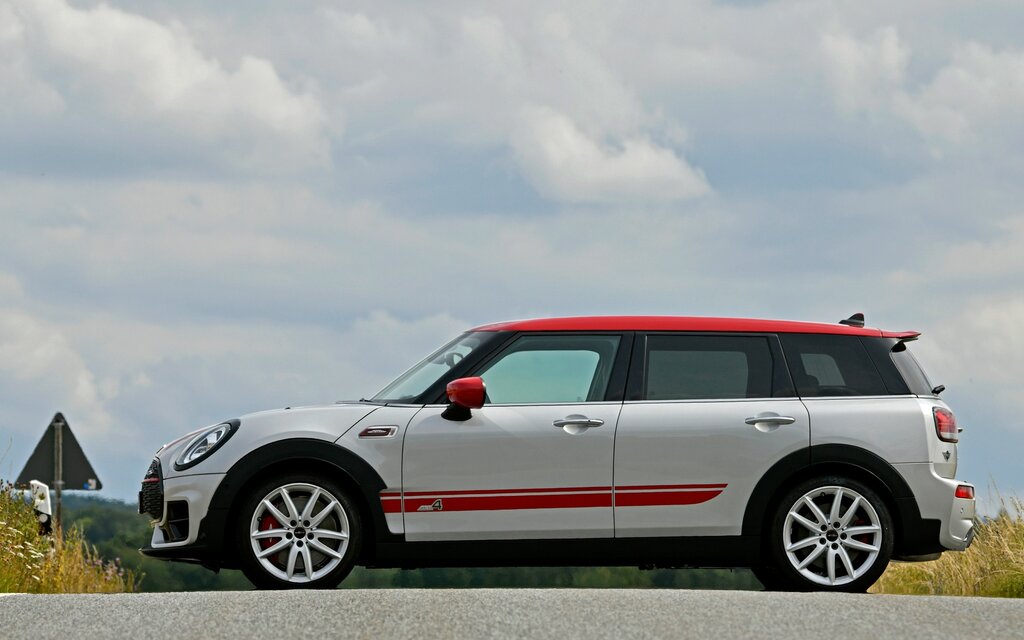 All or Nothing
Given the exceptionally slick pavement we drove on, the stiff springs and dampers didn't pose a problem. On cobblestone roads, however, the ultra-firm ride significantly impacted comfort.
Incidentally, there are two suspension systems available with the 2020 MINI JCW Clubman. The one included as standard equipment is a classic setup, while the optional adaptive suspension would no doubt make the ride less jarring on rough stretches.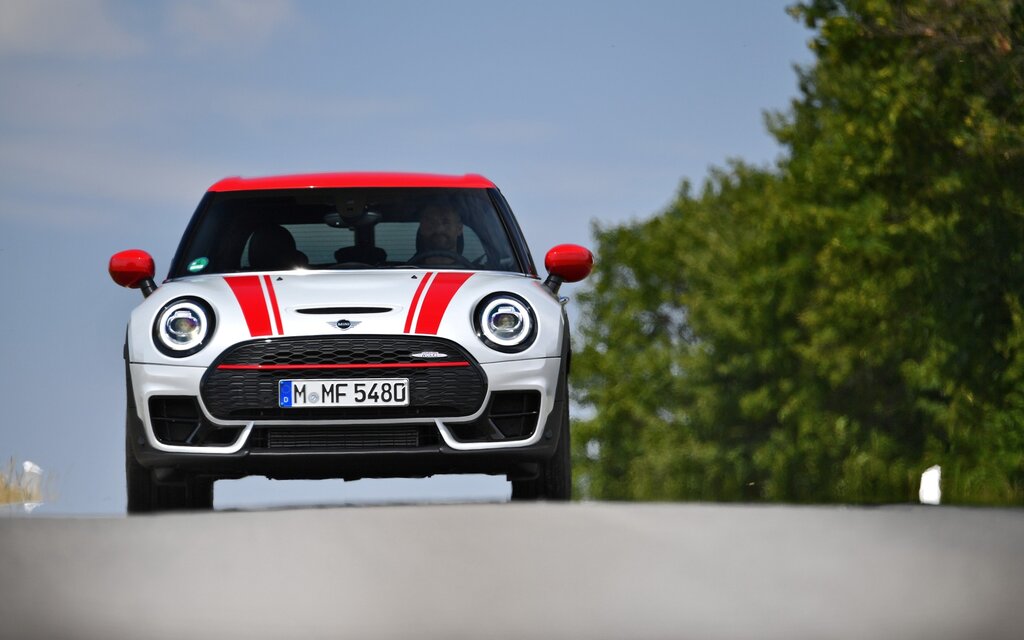 There are several drive modes that alter the car's settings, but you have to choose between a seriously sporty mode and a considerably smoother one. It's all or nothing. You can't adjust some of the settings independently from the others, say Sport for the transmission, steering and throttle response and Comfort for the suspension. That would have been really appreciated.
Bottom line: this car makes no compromises. Consider yourself warned.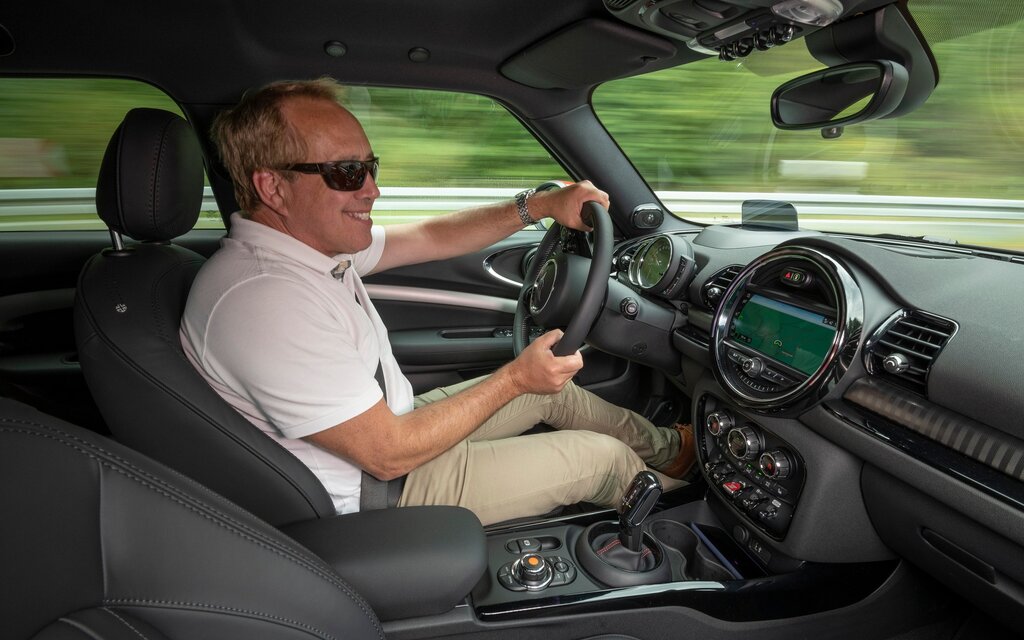 More Upscale Styling
The 2020 MINI John Cooper Works Clubman visually stands out from its predecessor with a new front grille, LED headlights and Union Jack-style LED taillights. The brake callipers, tailpipes and 19-inch wheels are also unique to this model. As for practicality, the trunk can hold 360 litres of cargo; with the rear seats down, capacity increases to 1,250 litres.
On sale this fall across Canada, the 2020 MINI John Cooper Works Clubman starts at $41,090 before freight and delivery charges, which is nearly $3,000 above the base price of the outgoing model. The new 301-horsepower engine alone justifies this hike.
Share on Facebook