Electric MINI Cooper SE Lands in Canada, Pricing Announced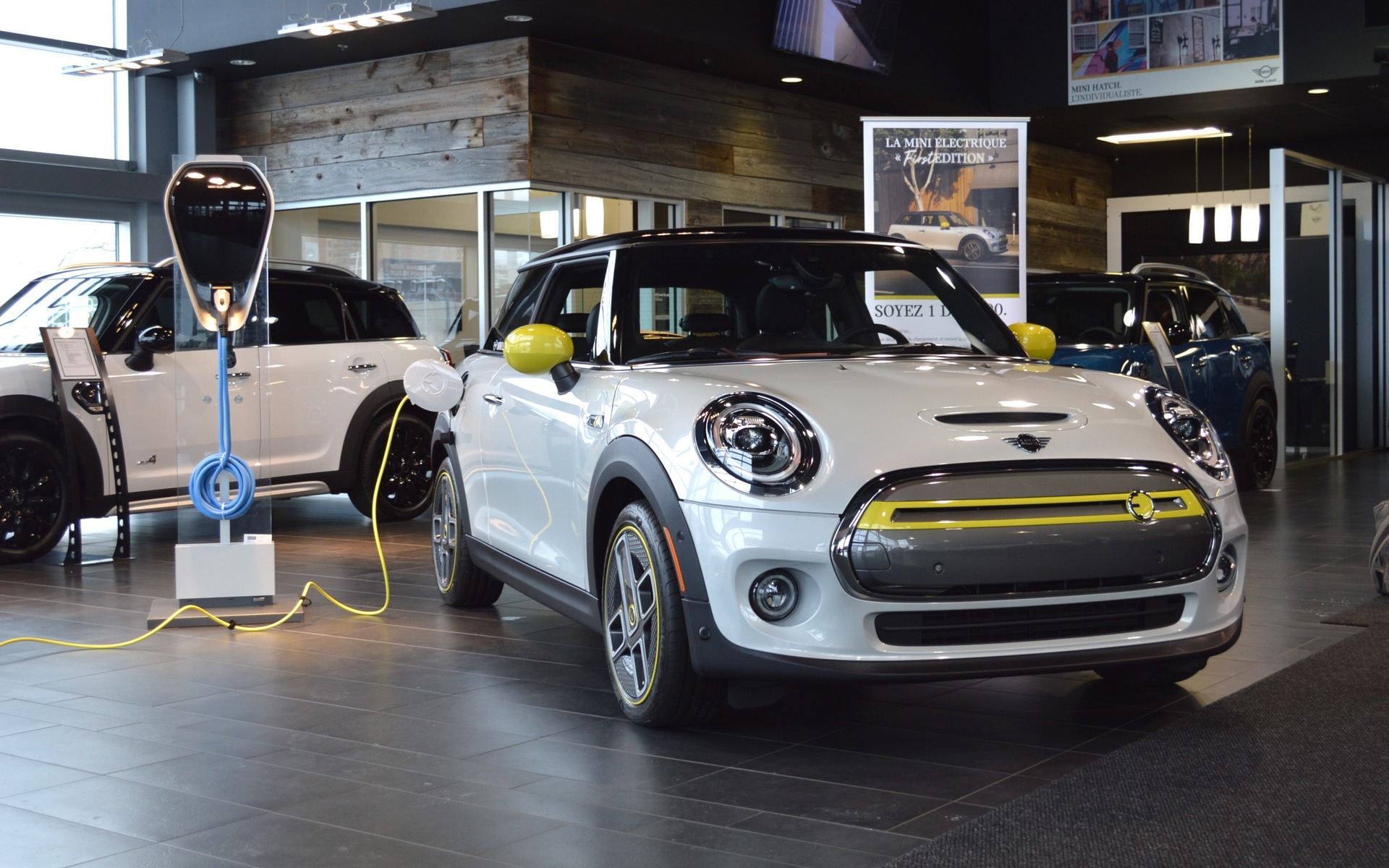 Following its world premiere in July, the all-new, all-electric 2020 MINI Cooper SE 3 Door has finally arrived in Canada.
A special launch event took place yesterday at the MINI dealership in Laval, Quebec.
Aesthetically, the MINI Cooper SE is similar to the conventional, three-door variant. Designers retained some of the signature cues like the Union Jack pattern in the taillights. However, the front grille is closed (no combustion engine so no cooling is necessary) and the rear bumper is revised (there are no tailpipes, of course).
When you open the doors, you'll find the same yellow accents that highlight the exterior, most notably on the start-stop button, shifter and floor mat stitching. It's also the brand's first model to feature a fully digital cockpit.
What About the Range?
Compared to the gas-powered MINI Cooper, this new car is 18 mm taller due to the 32-kWh battery pack mounted under the floor, which contributes to a low centre of gravity. Output is rated at 184 hp and 191 lb-ft of torque, allowing 0-100 km/h acceleration in 7.3 seconds.
Range is announced at 230 km based on the WLTP standard used in Europe and other markets. The EPA rating for North America has yet to be released, but according to MINI Canada, it will likely be 15-20 percent lower than that.
Charging takes more than 20 hours using a regular power outlet, but drops to eight hours when the car is plugged into a 240V outlet. DC fast charging is possible at up to 50 kW and it only takes 35 minutes to bring the battery to 80 percent.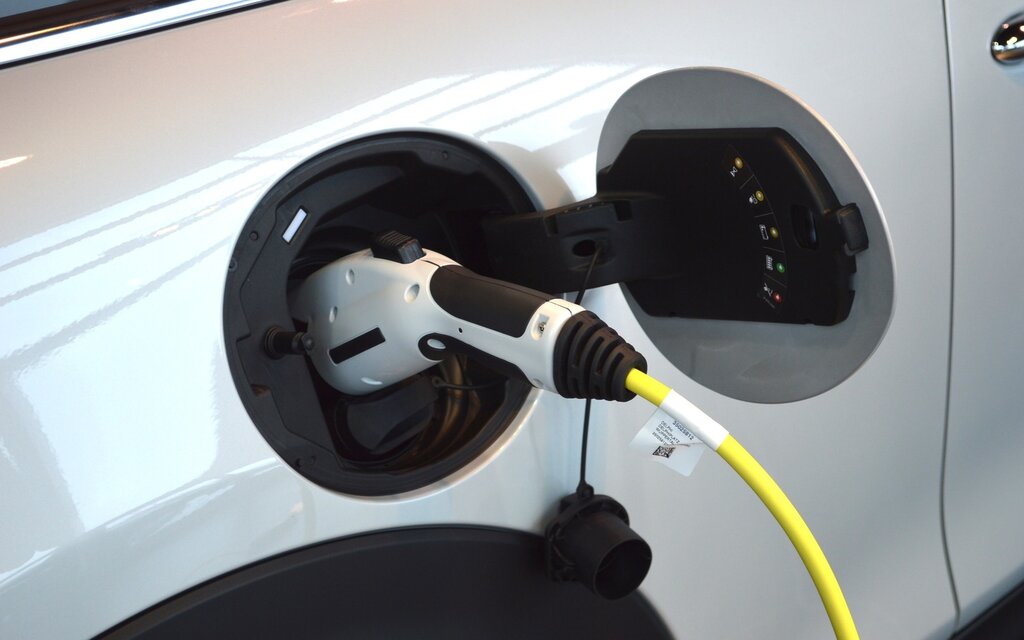 And the Price?
The 2020 MINI Cooper SE starts at $39,990 in Classic trim. Premier and Premier Plus models retail for $44,990 and $47,990, respectively. These prices do not include the federal rebate of $5,000 and the provincial rebate of up to $8,000 in Quebec and $3,000 in B.C.
The first 100 copies will be special-edition models featuring a unique badge on the front fenders and door sills. Customers will be able to choose whichever trim level they want.
Deliveries are scheduled to begin on March 7, 2020. In the meantime, you can catch the new MINI Cooper SE at the Montreal and Toronto auto shows this winter.
Share on Facebook