MINI: 60 Years, 10 Million Cars and a New GP Concept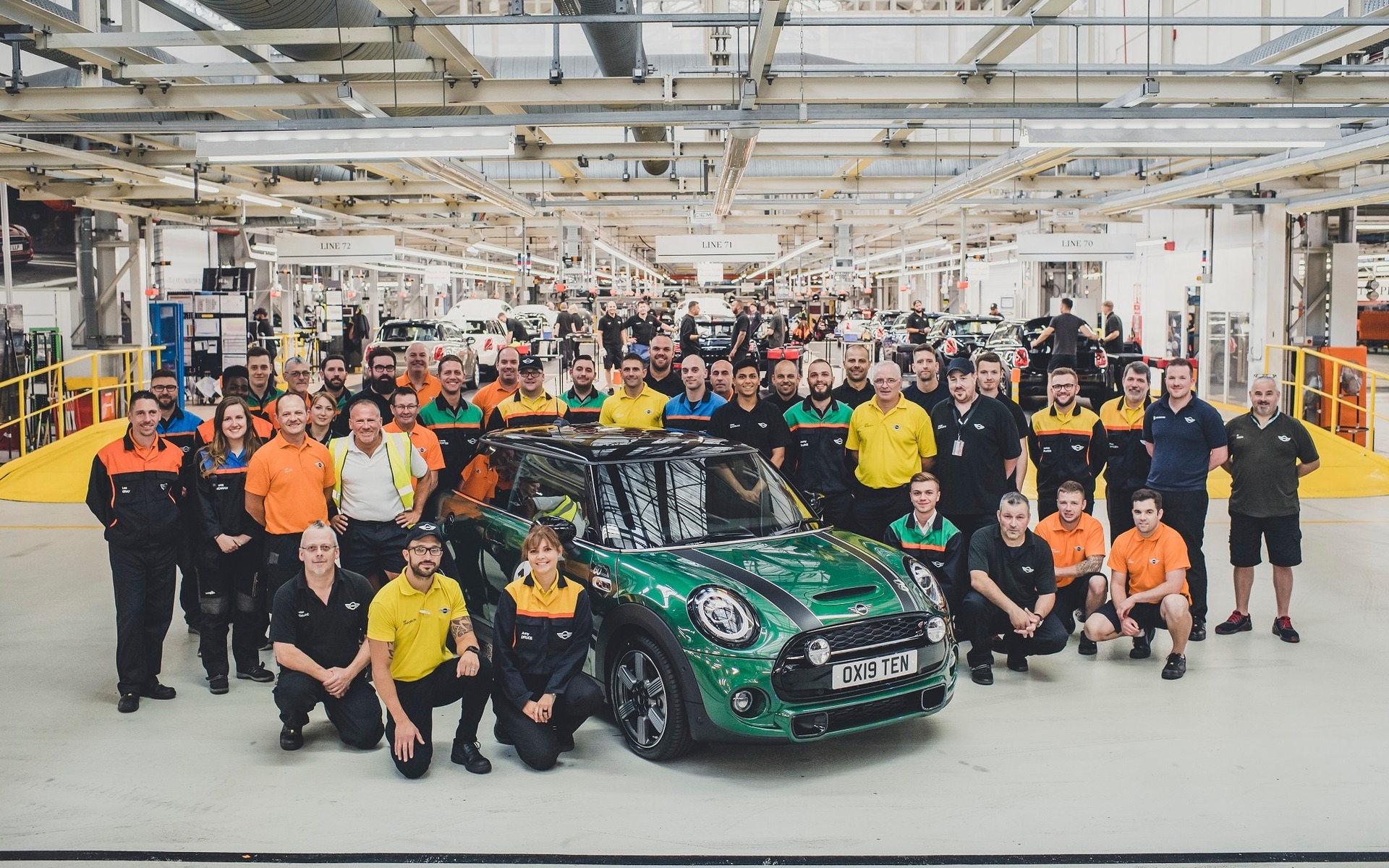 The classic Mini was designed by Alec Issigonis in 1959 and managed to sell around 5.3 million units. Sixty years later, the brand is alive and well as evidenced by the production of the ten millionth car at the MINI Plant in Oxford, U.K.
The anniversary vehicle rolling off the assembly line was a model of the MINI 60 Years Edition. British Racing Green, a colour emblematic of MINI's racing roots, adorns the body and complements the Pepper White roof and mirror caps. A "60 Years" badge accents the front fenders, hood stripes and LED door protector.
Rounding things off are exclusive two-tone 17-inch wheels, Dark Maroon leather upholstery, green interior accents and more.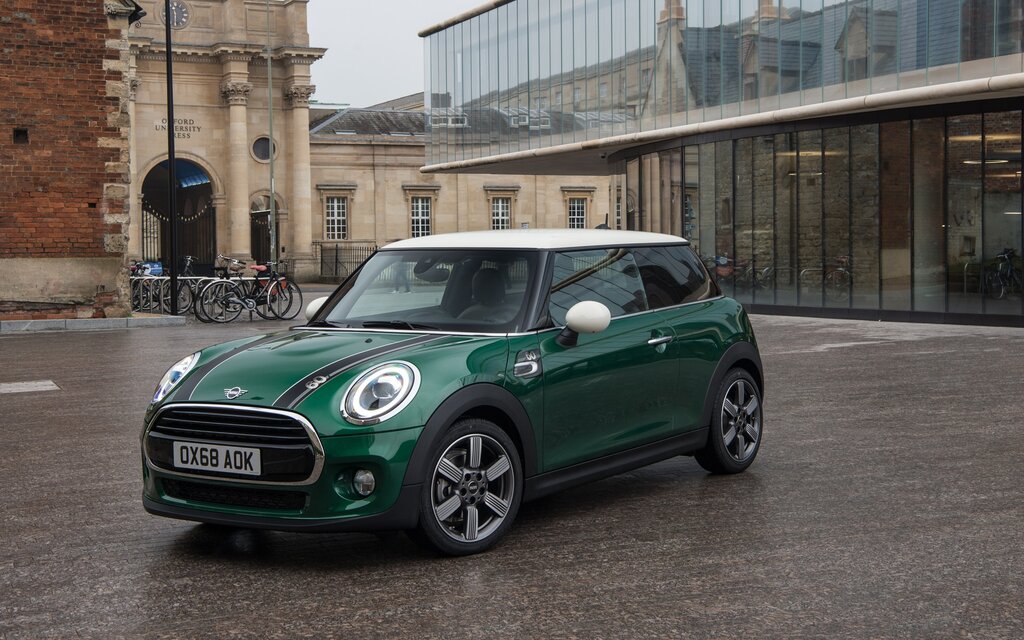 To celebrate the 60-year milestone, a classic Mini from 1959 and the Edition model from 2019 joined forces with 60 other vehicles on a road trip to Bristol, where thousands of fans gathered for the International Mini Meeting on Sunday.
Also on hand was the recently unveiled MINI Cooper SE, the brand's new all-electric car, which is set to enter production in November.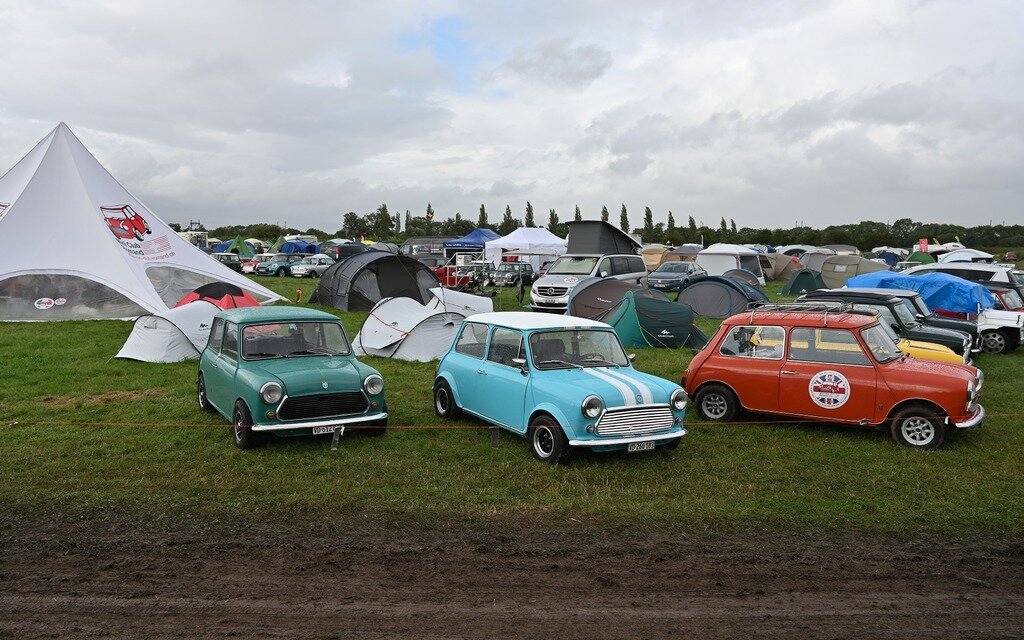 The past, present and future of MINI are showcased further at the Monterey Car Week in California. The grouping of historic models includes a US-spec 1965 MINI Morris Cooper S in full rally livery, two special-edition classic Minis from 2000 that represent the last production run of the classic bodied Mini, the first-generation MINI John Cooper Works from 2006 and a 2009 MINI E, the brand's first-generation EV.
We even got a preview of the upcoming, third-generation MINI John Cooper Works GP in the form of a concept. This car will be produced next year as a 2020 model equipped with a new high-performance turbo engine that is expected to deliver more than 300 horsepower, just like the new JCW Clubman and JCW Countryman.
Limited to 3,000 units, the MINI John Cooper Works GP will offer a model-specific sport suspension, weight-optimized construction, specially designed aerodynamic upgrades. The wide-open air intakes, large light-alloy wheels, striking roof spoiler and distinctive design of the front and rear bumpers are its unmistakable features for inspiring performance characteristics.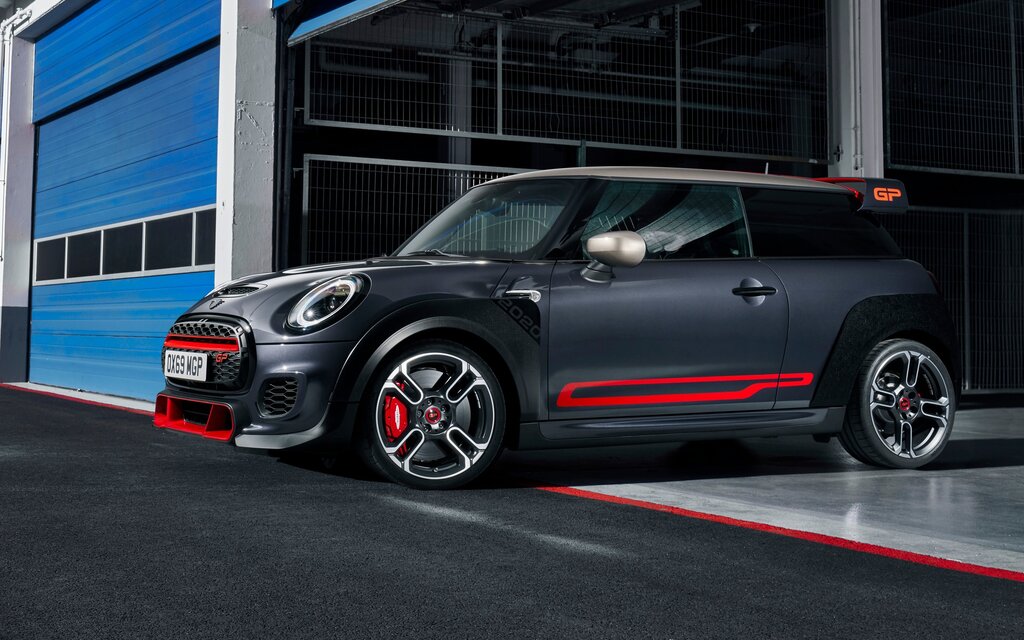 While the previous GP lapped the Nürburgring in 8:23 minutes, a prototype of the new generation went around the legendary "Green Hell" in less than eight minutes earlier this year—and its testing program is not over yet.
Share on Facebook