MINI Shown Testing Electric John Cooper Works Models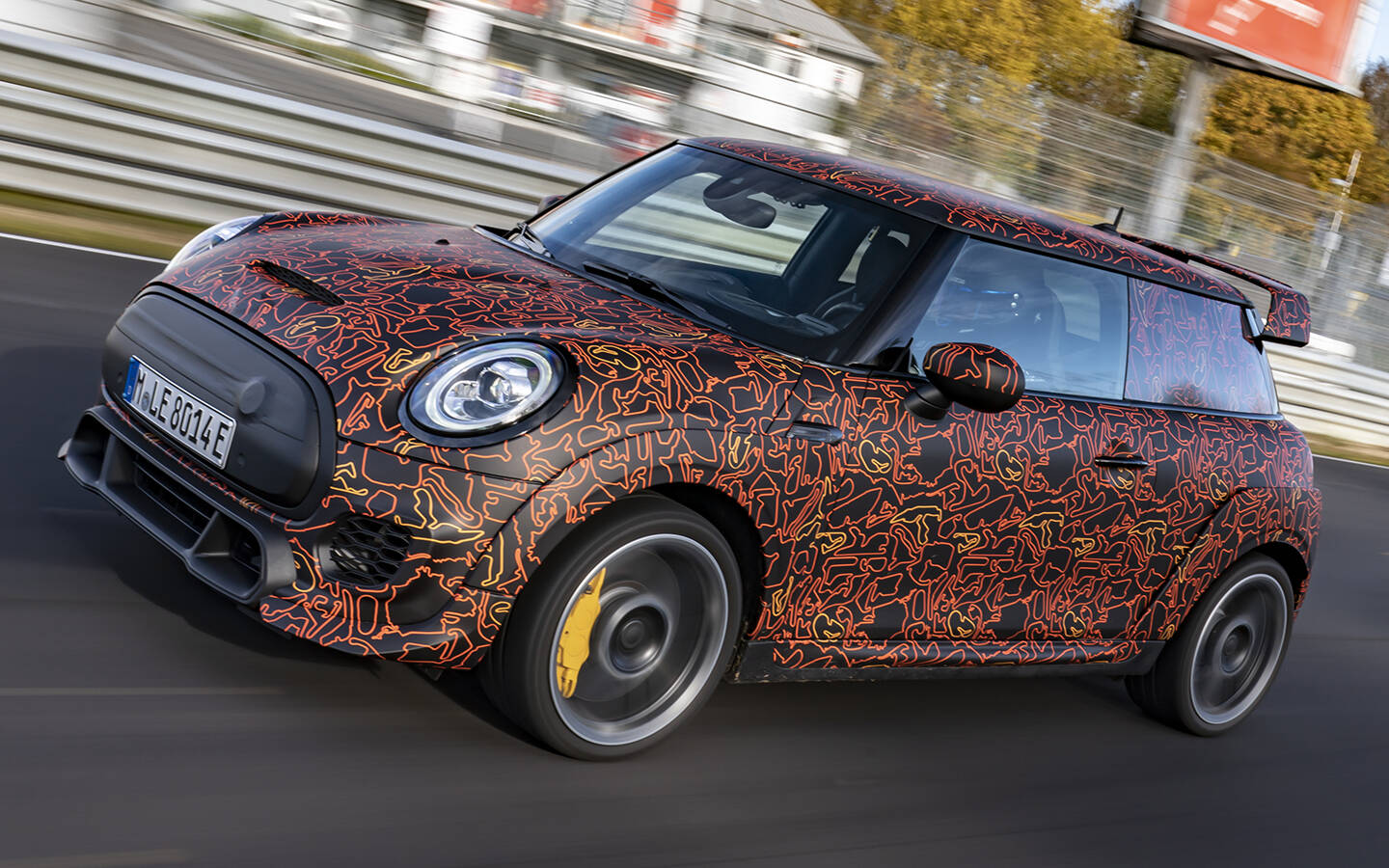 MINI, which launched its first-ever all-electric car on the market earlier this year, the Cooper SE, is about to make a few performance enthusiasts happy—at least those with a fondness for zero-emission driving.
That's because the brand has just revealed it's developing a battery-powered John Cooper Works model. And this one could go on sale in a not-so-distant future.
Alas, we don't have more information to share with you at this point, which leaves a lot of room for speculation on the powertrain and chassis. A series of pictures released by MINI show a prototype being tested on a track.
As you can see, the car looks like a MINI John Cooper Works GP with flashy camouflage and a makeshift grille panel up front. The wheels and rear spoiler are identical to those on the GP, but obviously there are no tailpipes under the rear bumper.
Should we assume MINI will not simply create a slightly firmer and more agile Cooper SE, and instead envisions a hardcore EV? Remember, the electric MINI is rated at 135 kilowatts (181 horsepower), while the latest John Cooper Works models (Clubman, Countryman and GP) generate up to 301 horsepower.
As for the battery and range, it's impossible to know right now whether the electric MINI JCW variants will post higher numbers than the 32.6 kWh and 177 kilometres we already have.
A reveal will likely take place sometime in 2021, so stay tuned!
Share on Facebook