All-new 2020 Cadillac CT4 Debuts with 320-Hp Model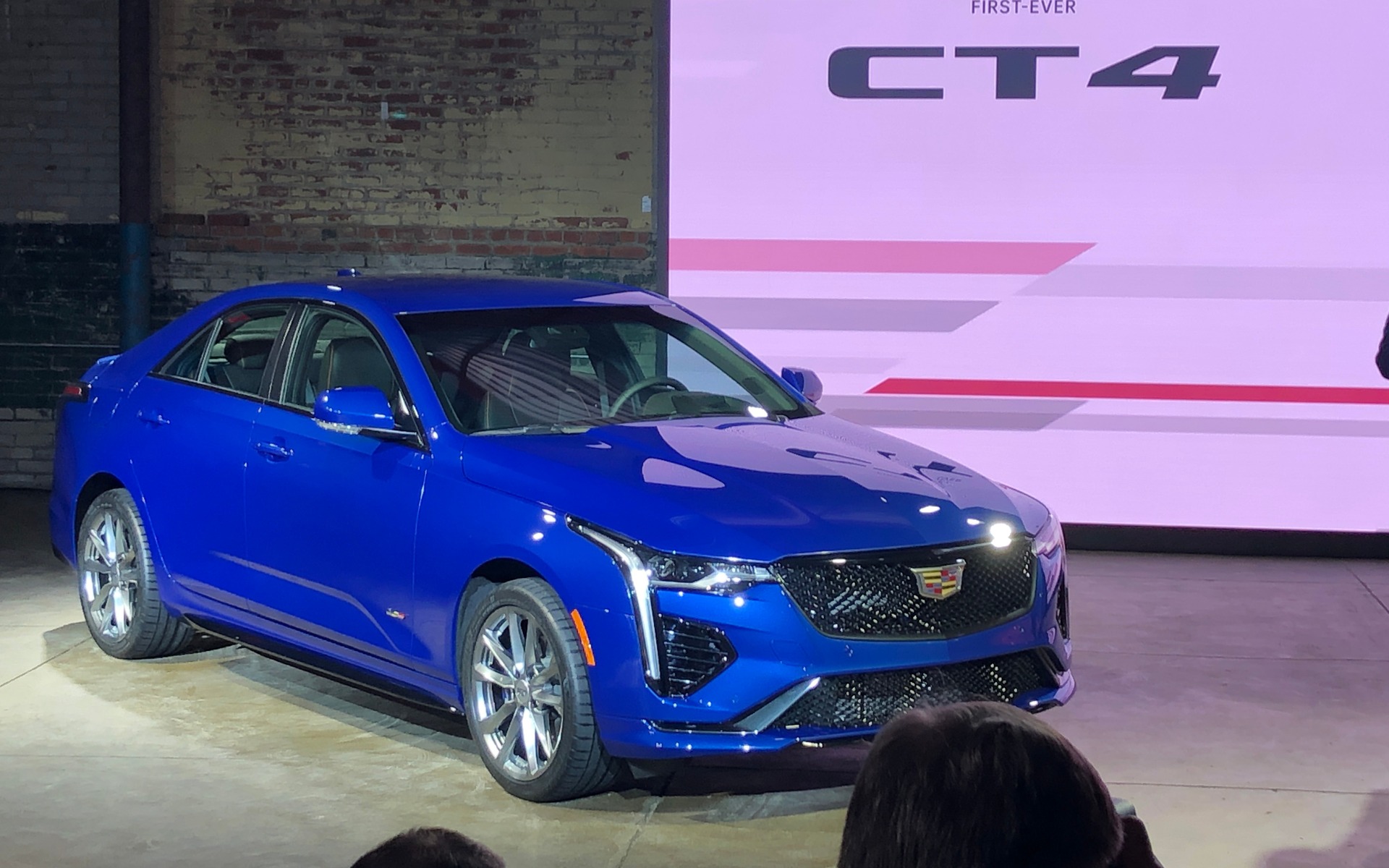 As Cadillac celebrates 15 years of V-series performance, the company yesterday unveiled the all-new CT4-V and CT5-V with The Car Guide in attendance.
It was actually the first public appearance of the CT4, the brand's new entry-level sedan positioned below the larger CT5 and CT6.
With the CT4-V, Cadillac puts the focus on driving excitement rather than all-out power. Equipped with a turbocharged 2.7-litre four-cylinder engine, this compact luxury car produces 320 horsepower and 369 pound-feet of torque. It also features 18-inch wheels, Brembo brakes and a 10-speed automatic transmission.
In the U.S., the CT4-V comes standard with rear-wheel drive but is also available with all-wheel drive. We still don't know what strategy Cadillac will adopt in Canada, although a standard AWD setup would make sense.
In terms of styling, the new Cadillac sedan obviously shares a lot of similarities with the CT5 and CT6.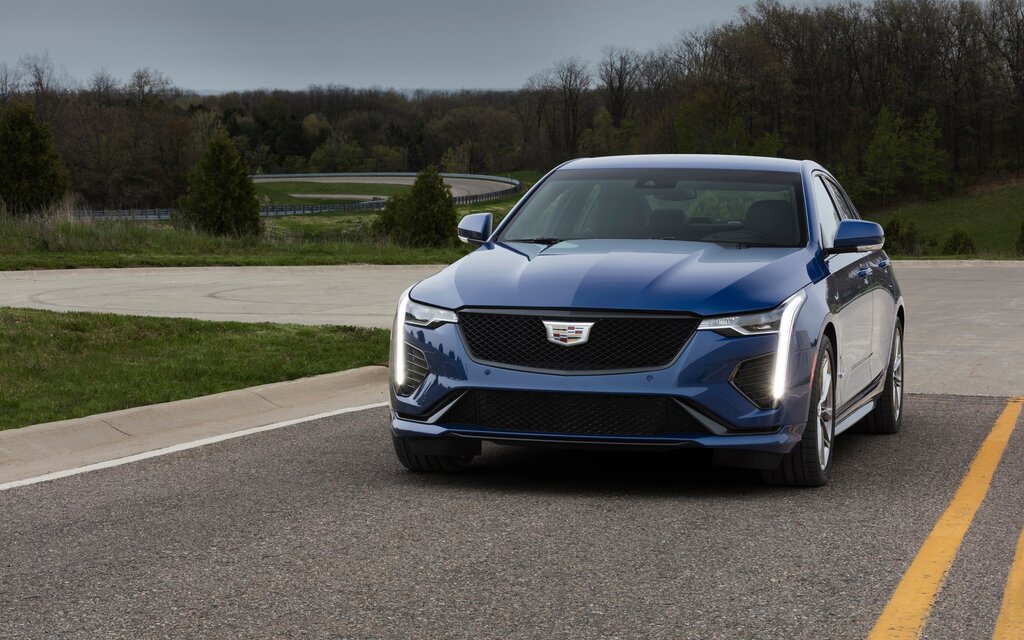 Less sportier versions of the CT4 will be part of the lineup, too. As a matter of fact, Cadillac promised journalists on hand to show what this car has to offer in non-V specification in about a month.
CT5-V
While the CT4 stole the show at the media event, we shouldn't overlook the larger CT5. After all, that model debuted as recently as mid-April!
To spice things up, Cadillac developed a mightier CT5-V with a twin-turbocharged 3.0-litre V6 engine for 2020. It generates 355 horsepower and 400 pound-feet of torque.
Performance goodies include an electronic limited-slip differential and 19-inch alloys. The 10-speed autobox is also found here along with a choice of RWD and AWD configurations.
Pricing for the new 2020 Cadillac CT4-V and CT5-V has yet to be announced.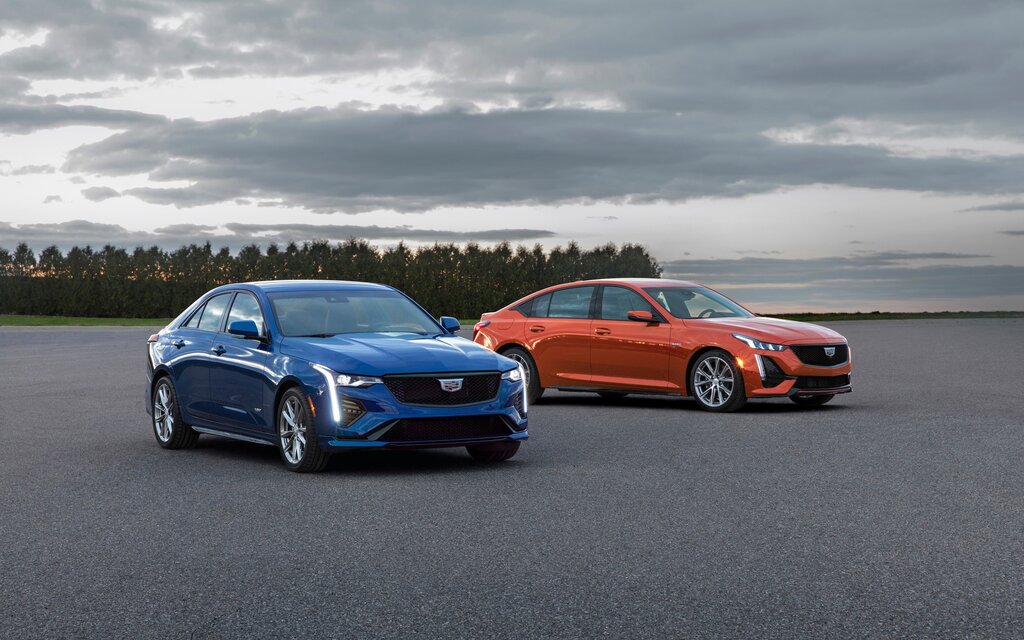 "This is Only the Beginning"
While the launch of two high-performance sedans is somewhat surprising in today's SUV-driven world, it also comes with disappointment for Cadillac purists. Indeed, the 355 ponies under the hood of the CT5-V pale in comparison to the outgoing 2019 CTS-V and its 640-horsepower V8.
"The strategy isn't the same as with the CTS-V," explained Mirza Grebovic, Cadillac's Performance Variant Manager. "We want to put more emphasis on daily enjoyment and not just on the track."
According to him, 640-horssepower monsters like the CTS-V can be intimidating for many drivers.
Cadillac will not stop there, however. Earlier this year, we saw the introduction of a 550-horsepower CT6-V. And based on the comments made by company executives, they still have a few surprises in store for us.
"This is only the beginning," Grebovic added with a little smile.
Share on Facebook