2020 Cadillac CT5: Everything You Need to Know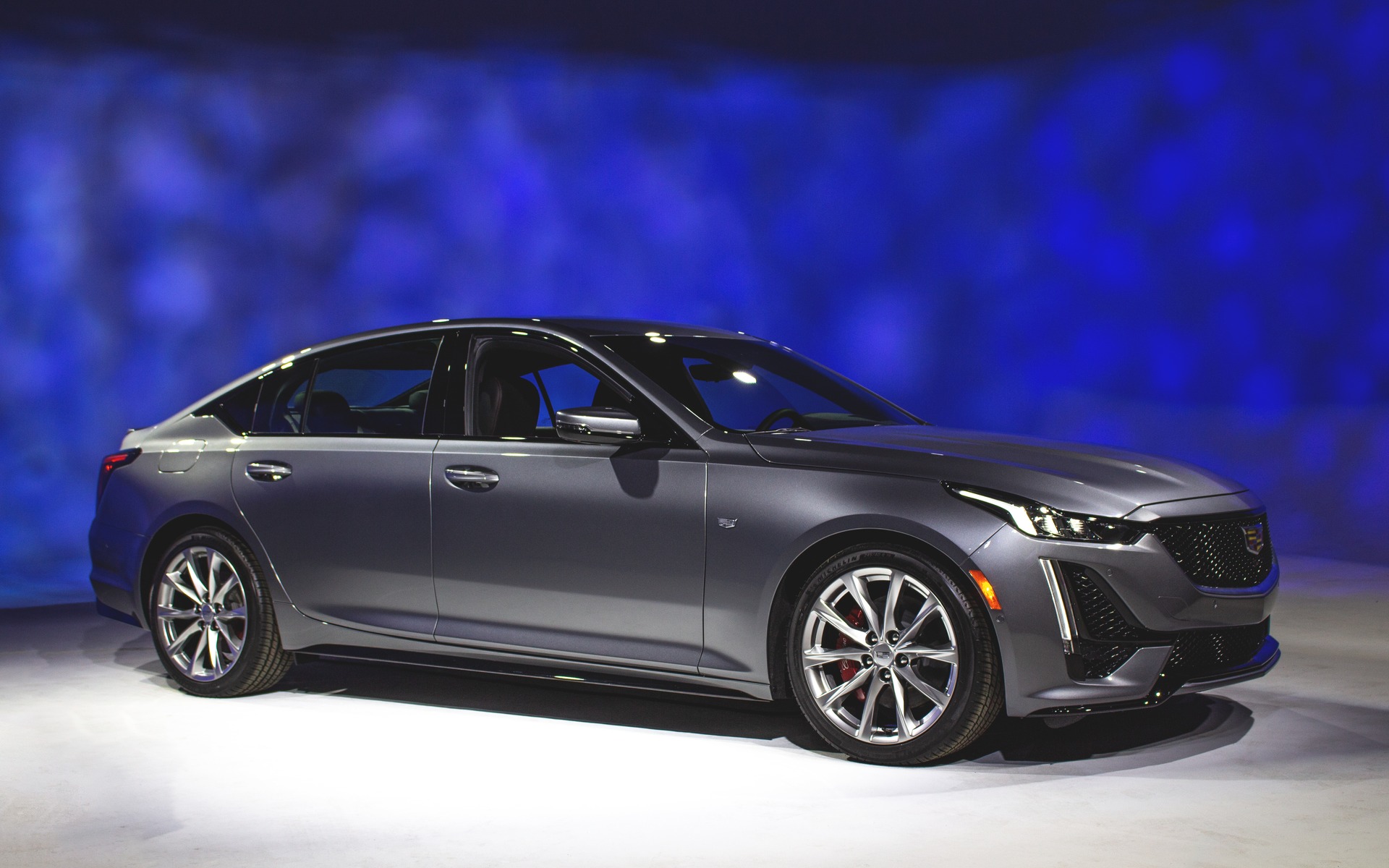 The 2020 Cadillac CT5 will be presented at the New York Auto Show tomorrow, aiming at sneaking its way into the compact luxury sedan segment to compete against serious German, Japanese, Coreen and even Swedish rivals. The CT5 will replace both the ATS and the CTS within Cadillac's lineup.
Last week, The Car Guide team was invited to a private event in Detroit specifically for the CT5. Cadillac not only shared all the information it could about the car, it also gave us a glimpse of its future.
Here's everything you need to know about 2020 Cadillac CT5.
Sedans are Staying
"The good sedans are still here." That's what Steve Carlisle, President at Cadillac, rebutted when we thanked him for releasing a new sedan, and not another SUV.
Cadillac admits that while sport utility vehicles have taken a large chunk of the automotive landscape, there's still significant demand for sedans, a demand high enough to justify the development of not one, but two new cars. Today, we're seeing the CT5, but by the end of this year, a subcompact sedan called the CT4 will be added to the lineup.
All of this is part of Cadillac's plan to release a new product every six months by the end of 2020.
But let's focus on the CT5. It's still built on the brand's Alpha platform, the same architecture that underpinned the CTS and ATS, but it was significantly modified, incorporating more high-strength steel, lighter materials, as well as a considerably longer wheelbase. Cadillac's engineers then pushed the wheels to the extremities of the car in order to lower the vehicle's centre of gravity, but also to increase cabin space.
Between Two Cars
While Cadillac technically qualifies this car as a compact, the CT5 is actually squeezed between a compact and a midsize sedan. Dimensionally, it's very similar to an Acura TLX.
Entry level CT5's will be powered by a 2.0-litre four-cylinder turbo good for 237 horsepower and 258 lb.-ft. of torque. Or, if you prefer, 350 newton-metres. We're specifying because that's Cadillac new nomenclature. This car is therefore called the 350T.
The second engine will be a 3.0-litre twin-turbo V6 developing 335 horsepower and 400 lb.-ft. of torque. That one will get a 550T badge glued onto its trunk, and just like its little sister, it'll come fitted with an eight-speed automatic gearbox. As we're writing this, the U.S.-market specifications claim that the car will come with both rear and all-wheel drive, but we wouldn't be surprised if the CT5 comes standard with all-wheel drive when it hits Canadian showrooms.
Styling-wise, the CT5 has a subtle yet modern look, all while maintaining Cadillac's trademark design cues. We'll admit that the car looks much better in the flesh than in photography due to its muscular stance and bulging wheel arches.
Choices
When we sat in the CT5, we were pleased to discover a considerably roomier rear seat than both the CTS and ATS, with ample legroom and comfortable surfaces. However, headroom remains slightly compromised due to the car's raking roofline.
Three trim levels will be offered: Luxury, Premium Luxury and Sport, each presenting bespoke themes reflected both in appearance and option packages. More upscale variants get real wood trim as well as leather and material combinations according to the chosen body colour. Sport variants get real carbon fibre inserts, sportier seats, as well as modified dampers and brakes.
The CT5 has a clean yet modern dashboard that incorporates Cadillac's latest iteration of CUE, the brand's infotainment system. Like in the XT4, the system, which operates nearly flawlessly, can be operated both with the touchscreen or the central knob. There's now an extra physical knob, located right next to the volume dial.
Autonomous driving is still within Cadillac's plans for 2020. The CT5 will include the brand's latest generation of SuperCruise, which allows the car to drive for long periods of time on the highway without driver intervention.
Where's the Electric?
At this year's Detroit auto show, Cadillac declared that its future is electric. However, ever since that announcement, none of the vehicles it has released—the XT6 and CT5—offer electrified versions. Considering the CT6 currently offers a plug-in hybrid variant, and that General Motors currently sells the Bolt EV, we had questions for Cadillac's boss.
Carlisle specified that Cadillac's future is electric, not hybrid. The president says that when GM removed the Volt from its lineup, it was a clear message to the industry. He admitted: "Phase 1 was the Volt. Phase 2 is the Bolt."
Cadillac nevertheless stipulates that gasoline cars aren't going anywhere soon, both here in North America, as in Europe and China. While the province of Quebec seems to be the holy grail of electric cars, infrastructure realities prevent these vehicles from flourishing across North America. That being sad, a fully electric Cadillac is scheduled within the next three years.
What's more, an engineered told us that the CT5's nomenclature was thought out specifically for an electrified drivetrain, and the Alpha platform can be adapted accordingly.
The 2020 Cadillac CT5 should hit showrooms this fall. No pricing or Canadian-specific specifications have yet been announced, but we're convinced it'll be a well-executed sedan. After all, Cadillac has proven its know-how in the matter with the ATS and CTS. Let's just hope consumers actually want to buy one this time.
Share on Facebook