2020 Cadillac CT5: In Need of More Horsepower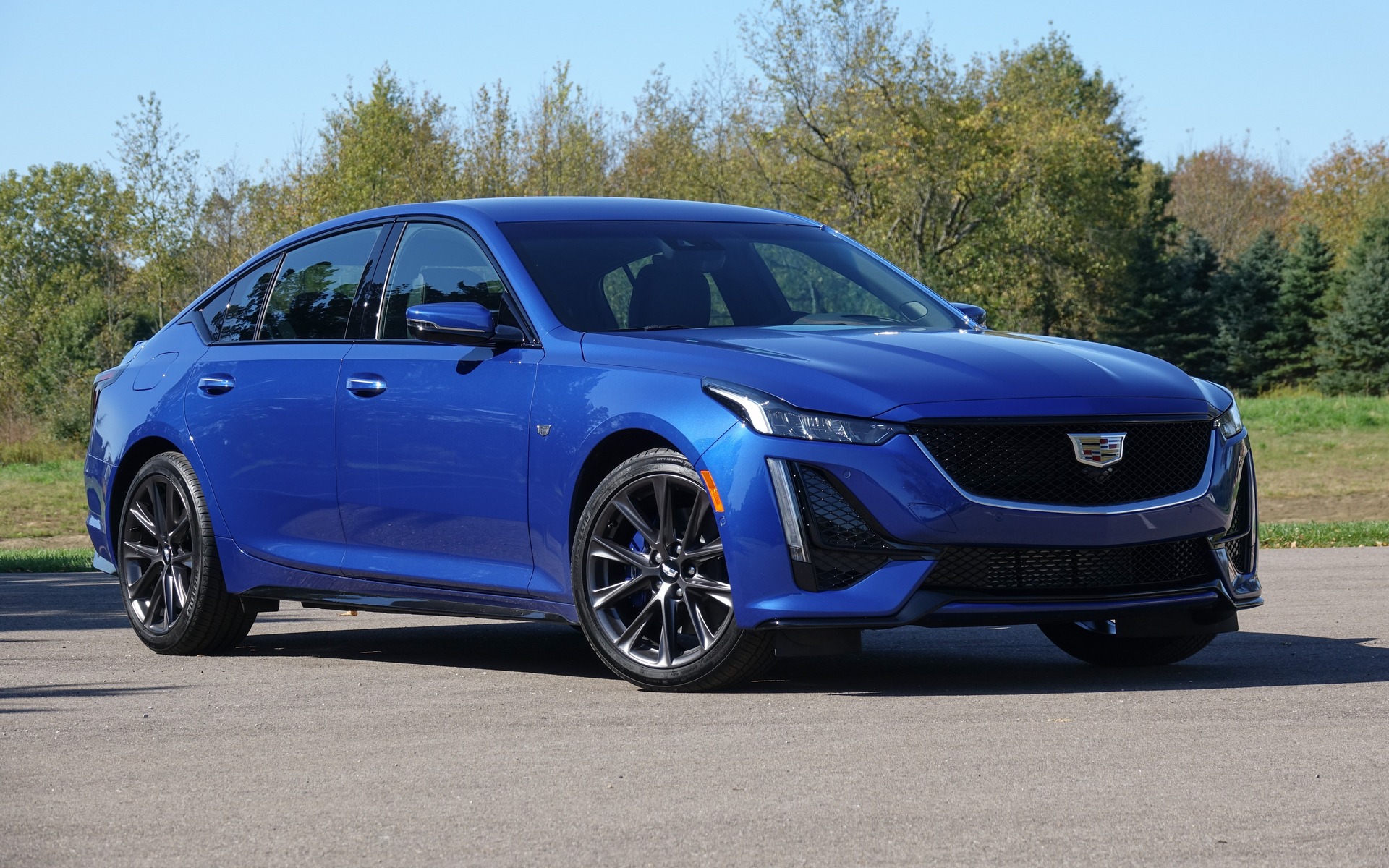 Strong points

Elegant and modern looks
Solid and stable ride
Vastly improved ergonomics

Weak points

Underpowered base engine
"350T" badge won't mean anything to owners
Analog gauges instead of a digital instrument cluster
Full report
ANN ARBOR, Michigan—While Cadillac dominated the 1950s and 1960s with big-bodied cars sporting fancy tailfins, the following decades were all about European luxury brands, especially those from Germany.
Definitely not happy to play second fiddle, Cadillac has since tried pretty much everything to hopefully regain its enviable position, enjoying occasional and relative success in the process.
The latest attempt? We're seeing it right now with the launch of the all-new Cadillac CT5 and CT4, respectively midsize and compact sedans that replace the outgoing CTS and ATS. Those two had obvious qualities, but they never quite met their sales targets. Their successors are built on the same outstanding Alpha platform, which is designed for both RWD and AWD applications.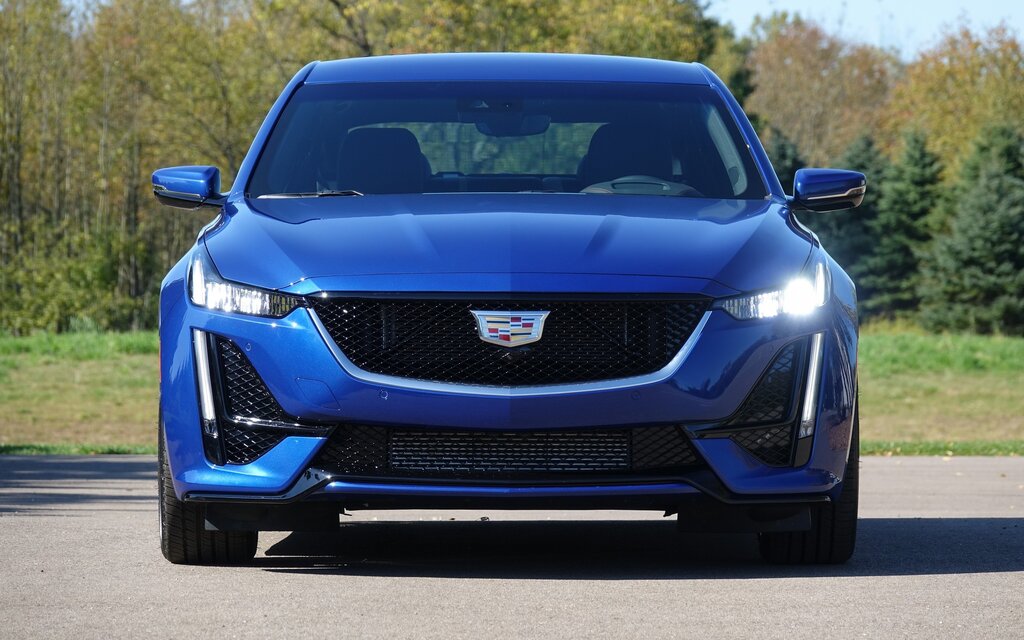 Next Evolution of Cadillac Design
Building on this solid foundation that ensures superb ride and handling, Cadillac designers created an entirely new body with sleek, modern lines that are largely inspired from the stunning 2016 Escala concept.
The 2020 CT5 is unmistakably a Cadillac with a big, multi-coloured crest adorning the middle of the black front grille and the trunk lid in the rear. We'll forgive you for saying it looks like one of Audi's Sportback models when viewed from the sides. According to Cadillac, it's more of a homage to large, coupe-like sedans designed by the excellent Bill Mitchell, such as the Sixty Special.
Overall, the CT5's design is pretty well executed, especially in Sport trim, like the one we got the opportunity to test drive as part of the evaluations for the North American Car of the Year awards. It rode on beautiful 19-inch alloy wheels with an available dark finish. Luxury and Premium models look much tamer with their standard 18-inch wheels, chrome accents and spoiler-less trunk.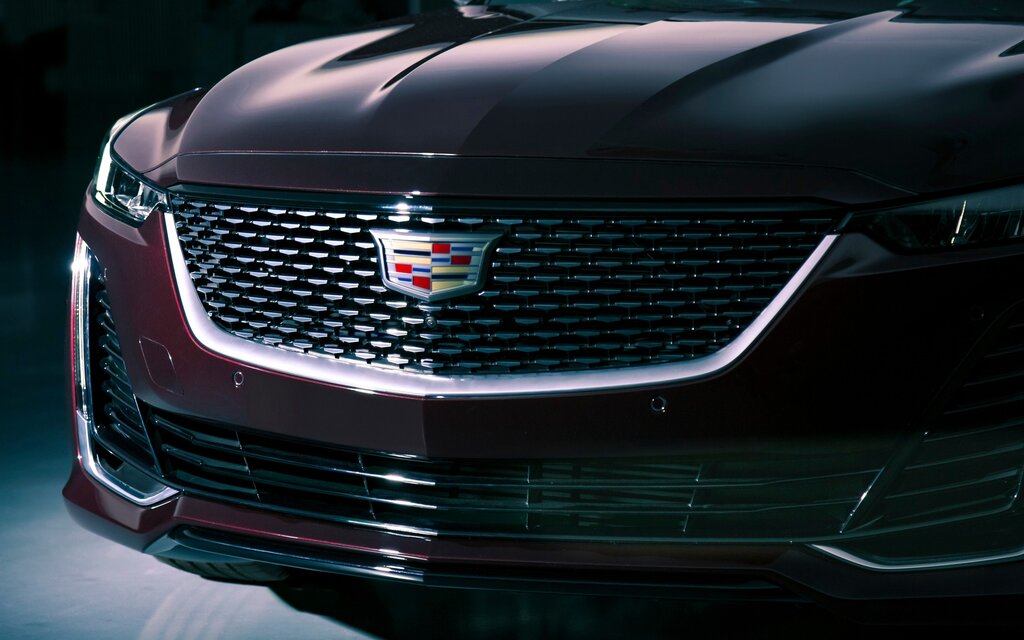 Handsome New Interior
The all-new interior and dashboard of the 2020 Cadillac CT5 deserve as much praise. The latter boasts a clean layout arranged in three different sections. The various controls and buttons are logically positioned and easy to use.
On the centre console, you'll find a rotary gear selector for the 10-speed automatic transmission and another dial surrounded by a few buttons to adjust some of the car's functions and accessories. Not too far from there is a drive mode switch, plus controls for hill start assist, engine start-stop and stability control. A wireless charging pad for compatible smartphones is included, too.
Last, but not least, is the big 10-inch touchscreen perched atop the centre stack and powered by Cadillac's CUE infotainment system.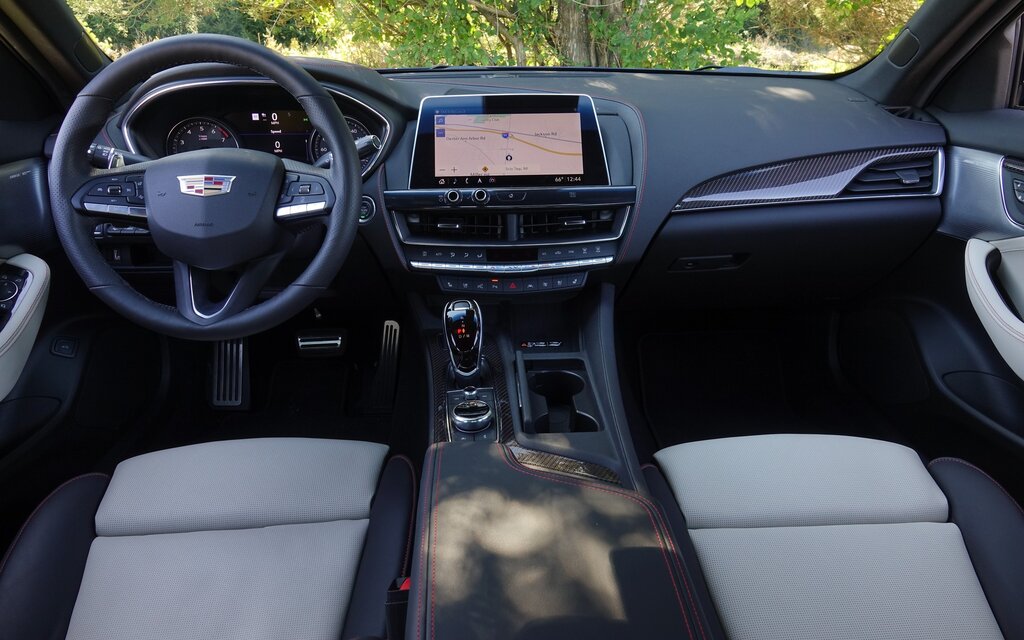 Instead of adding a 12.3-inch configurable display behind the steering wheel like most other luxury automakers, Cadillac opted for a pair of classic gauges separated by a small display providing various information. That could all change sometime soon, however, since the brand is seemingly obsessed with the latest gadgets and technologies—for better or worse.
Cadillac has already announced that its Super Cruise semi-autonomous driving system, which is easily one of the best in the industry, will be available on select CT5 models in 2020. It will join other advanced safety and driver-assist features included as standard, such as forward collision alert, low-speed automatic emergency braking with pedestrian detection, an adjustable rear-view camera and rear seat reminder.
Optional will be adaptive cruise control, full-speed automatic emergency braking, a 360-degree HD camera system, automatic parking assist (with braking) and more. Let's not forget about the many connectivity features that will complement the ones already installed in the CT5.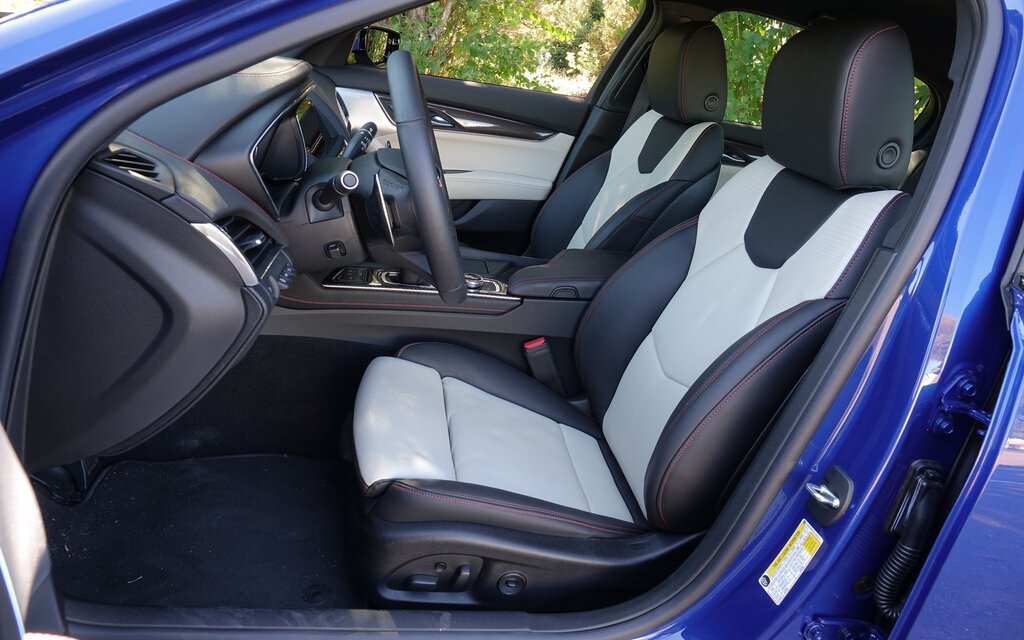 Where's the Tiger?
The Cadillac CT5 Sport offers a pretty decent driving position with a thick steering wheel full of useful controls, aluminum pedals, a nice footrest and position memory. The seat is beautifully sculpted and quite comfortable, too. On the road, the car feels solid and stable while displaying commendable agility.
The biggest problem is the base engine. For some reason, Cadillac chose a turbocharged 2.0-litre four-cylinder that produces 237 horsepower at 5,000 rpm—41 horsepower less than the comparable engine in the old CTS, which didn't rank among the most potent in its class to begin with.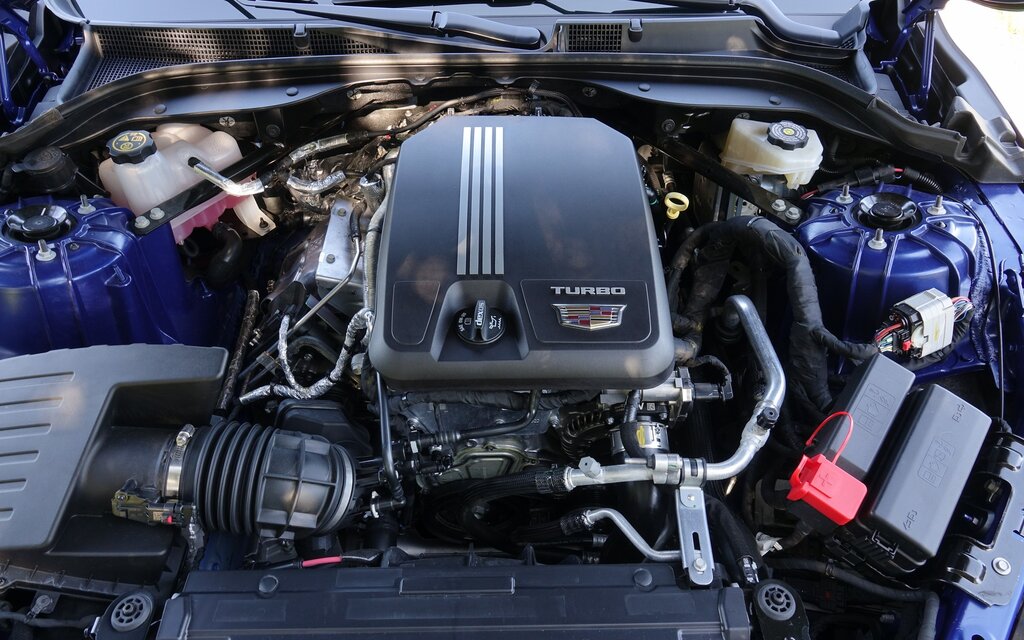 The slow takeoffs and passing manoeuvres don't do justice to the dynamic chassis and make us wonder why this car is called "CT5 Sport." The addition of a heavy AWD system no doubt makes it worse.
If you want any kind of excitement behind the wheel of the CT5, you need to go with the twin-turbocharged 3.0-litre V6 engine that's available on Premium Luxury and Sport models. This one generates 335 horsepower at 5,600 rpm. Even better, you can wait for the upcoming CT5-V, which is blessed with a 355-horsepower version of that V6, an electronic locking rear differential, fourth-generation magnetic dampers and high-performance Brembo brakes.
This is what Cadillac's new midsize sedan needs to step into the ring with Europe's finest without getting KO'd in the first round.
Share on Facebook