2019 Cadillac XT4: Seeking New Blood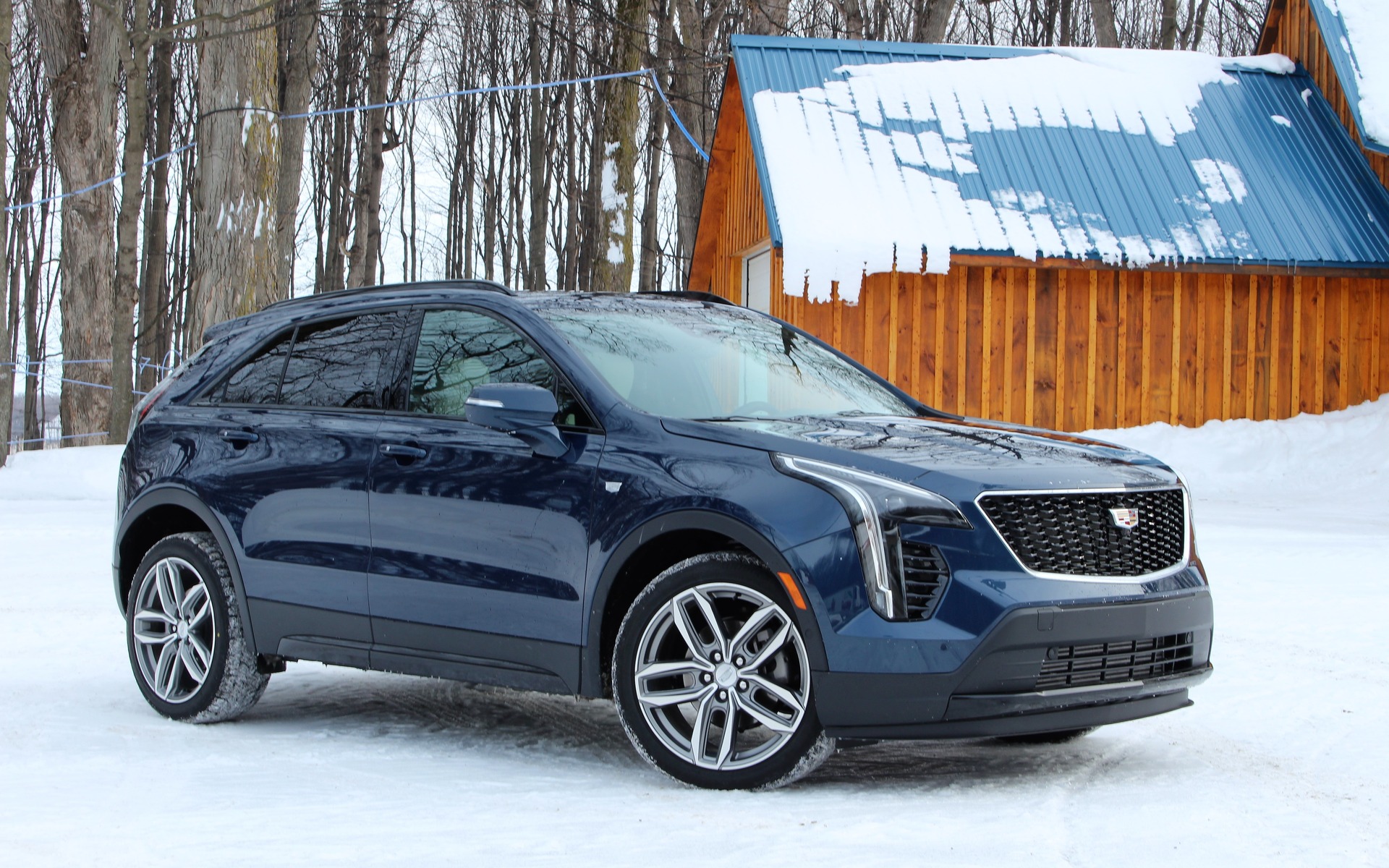 Strong points

Strong engine
Cabin ergonomics
Great handling

Weak points

High price with options
Not the most fuel efficient in its class
Low on cargo space
Full report
The last few years haven't been easy for domestic luxury brands Cadillac and Lincoln, who must figure out how to attract a younger clientele. A brand image is hard to establish, difficult to change and easy to ruin.
With so many SUVs in General Motors' portfolio, we wonder why it took so long for Cadillac to expand their own lineup. The seven-passenger XT6 will hit the market later this year, and the XT4 has been around for less than a year. A new-generation Escalade should appear within the next year.
Cadillac's smallest entry is particularly interesting, because not only does it cater to a different type of customer, but it's surprisingly good, too.
The brand's new design language is—in our opinion, anyway—a success. It incorporates the arrow-shaped headlight clusters that have been around for a while now, along with a tasteful grille and clear-lens taillights. Despite its stubby shape, the XT4 looks athletic and ready to pounce.
Well, it's not overly powerful and won't rival a Mercedes-AMG, Audi Sport or BMW M product in any way, but the XT4 is fairly quick. It's powered by a turbocharged, 2.0-litre four-cylinder engine that develops 237 horsepower and 258 pound-feet of torque, connected to a nine-speed automatic transmission. Competitive numbers compared to its direct rivals, which include the BMW X1, the Jaguar E-PACE, the Volvo XC40, the Mercedes-Benz GLA and the Audi Q3. Lincoln currently does not have a subcompact SUV in its lineup.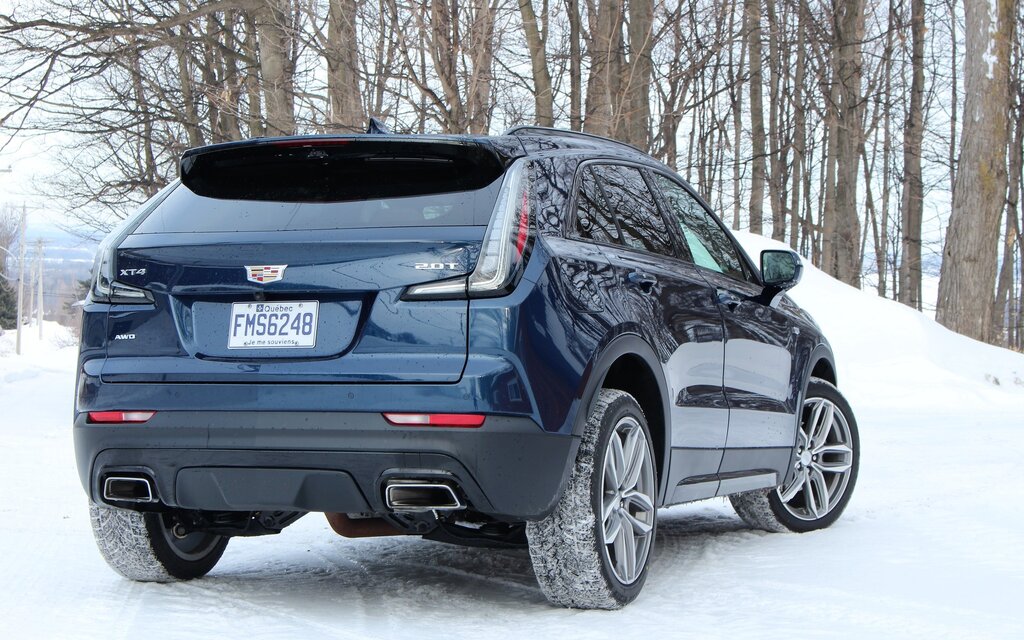 All-wheel drive is standard on Sport and Premium Luxury trims, optional on the most-affordable Luxury variant. There are three driver-selectable drive modes, the first one being Tour that feeds power only to the front wheels. The AWD mode (Snow/Ice in FWD variants) is the one to choose during wintertime, while the Sport mode firms up steering and suspension calibrations, activates the all-wheel drivetrain and changes the transmission's shift mapping. By the way, properly equipped, the little Caddy can tow up to 3,500 pounds (1,588 kg), which is one of the best in its class.
During our winter test in an XT4 Sport, we averaged 10.7 L/100 km. Not that good, since the 2.0-litre engine includes both cylinder deactivation during light driving and automatic start/stop, but it's not bad either. Oh, and super unleaded is required. In short, only the E-PACE and Q3 consume more fuel in the subcompact luxury SUV segment, according to Natural Resources Canada's combined city/highway calculations.
The 2019 Cadillac XT4's interior design is upscale and tasteful, but there's nothing here that makes it stand out of the crowd. On the other hand, there's little to fault regarding the control layout, and we really appreciate the row of climate control buttons on the centre stack, which make temperature tweaks easy—and much less distracting that having to poke at a touchscreen.
The CUE infotainment system is also easy to use while driving, thanks to the console-mounted rotary controller and surrounding buttons in addition to well-placed wheel-mounted switches. Near-Field Communications (NFC) and Apple CarPlay/Android Auto are standard for quick device pairing and two Bluetooth connections can be managed simultaneously by the system, which is also a plus. The optional 13-speaker Bose surround sound system is terrific, if we can afford the $1,895 package that also bundles navigation and an SD card reader.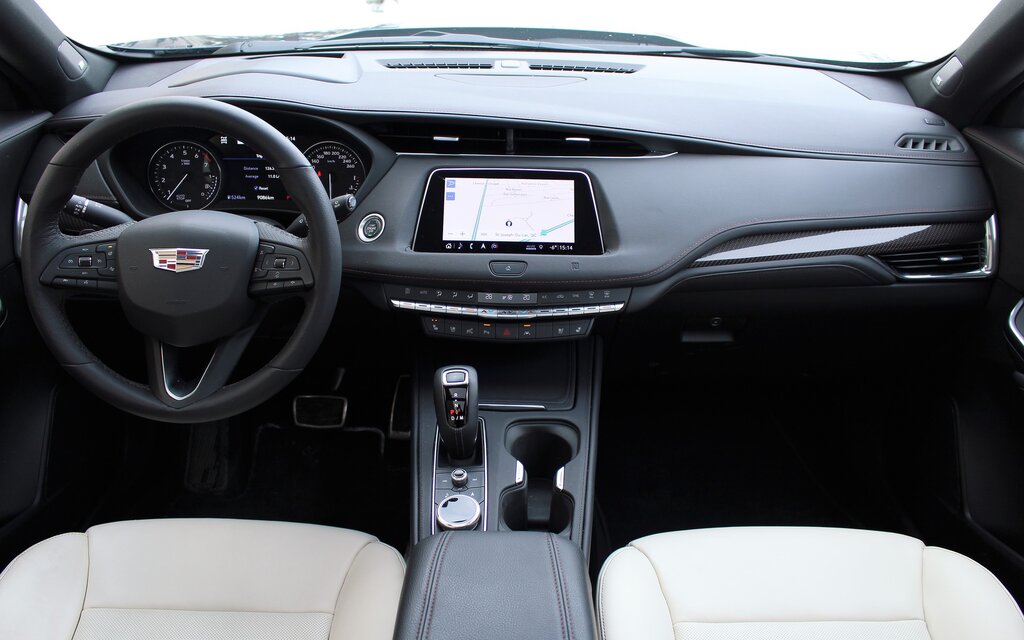 There's ample space for four passengers, but like pretty much all subcompact SUVs, the middle rear seat isn't very accommodating. The XT4 boasts the best rear-seat legroom in its class, but only the GLA and soon-to-be-terminated Infiniti QX30 are worse regarding maximum cargo capacity. On the road, the XT4 is surprisingly smooth for a small vehicle riding on a short wheelbase, although the optional variable damping suspension helps. The only minor issue here is a more suspension noise than we'd like, but it's far from being a dealbreaker.
Load the XT4 up with features, like our tester was, and the price can rise pretty quickly—although the same can also be said about its competitors. By adding heated rear seats, ventilated front seats with massaging function, a dual-pane sunroof, wireless phone charging, adaptive cruise control, head-up display and 20-inch wheels, we'll end up spending $60K before freight and delivery charges. We can figure that a nicely equipped XT4 will end up costing between $45,000 and $50,000.
To sum things up, the 2019 Cadillac XT4 performs and handles well, its cabin is welcoming, and it just looks darn good. It's though to rank it above the Audi Q3, the Volvo XC40 and the BMW X1 because these three rivals are just really, really good vehicles. However, the XT4 would be an easy choice over the Jaguar, the Mercedes and the Infiniti. Finally, a Caddy that has what it takes to attract a new, younger crowd.
Share on Facebook