Mitsubishi Engelberg Tourer : Could This be the Next Outlander PHEV?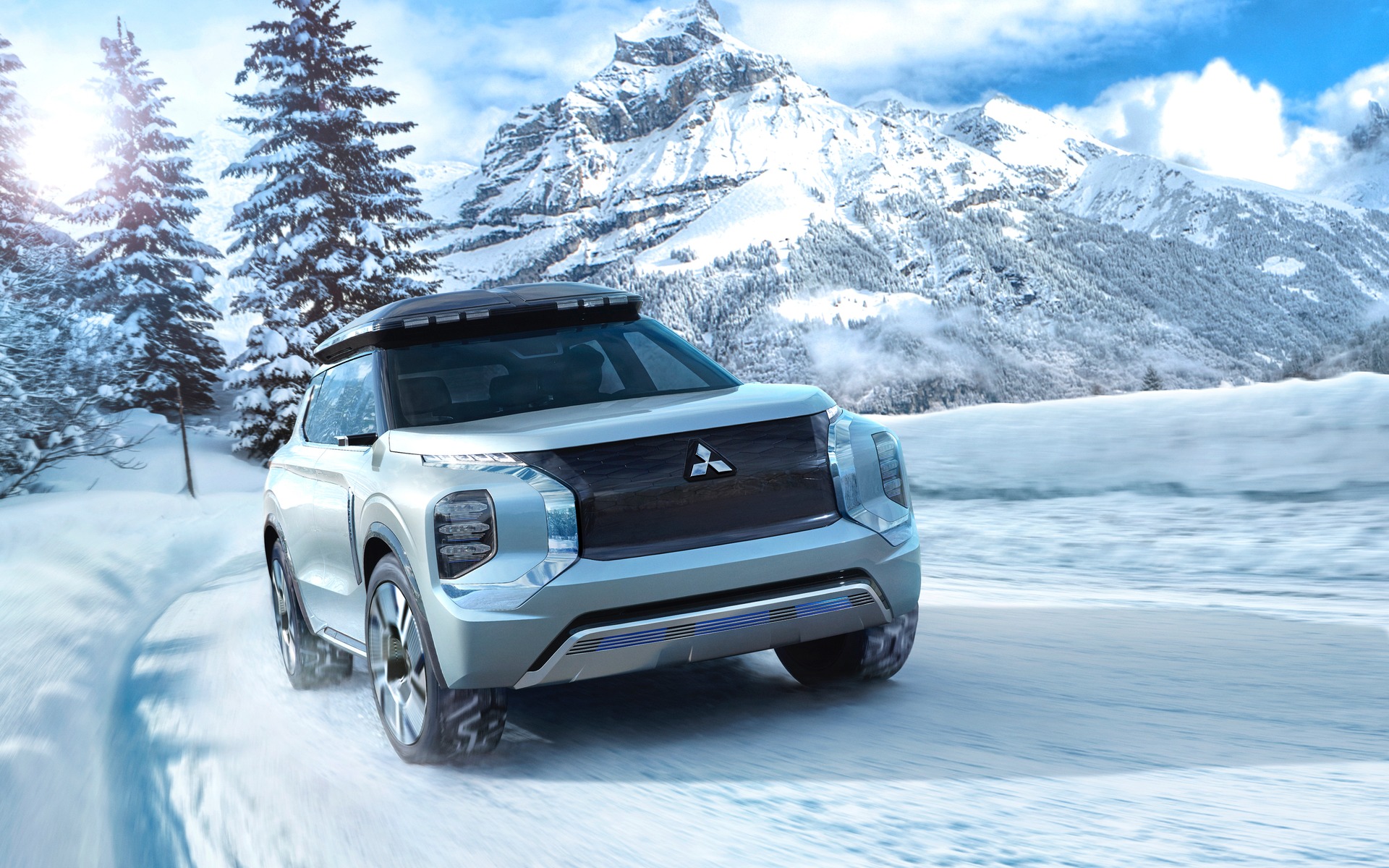 GENEVA (Switzerland) – We knew Mitsubishi was preparing an electrified SUV concept for the Geneva Auto Show, but we didn't expect it to bear this much resemblance to the Outlander PHEV.
While the carmaker still hasn't confirmed the next generation of its midsize SUV, everything about this new concept forces us to believe that it is indeed its replacement.
It's About Time
The Mitsubishi Outlander PHEV may seem new to us, but it's been on sale in other markets for quite some time now. It's showing its age when compared to rivals Honda CR-V, Toyota RAV4, Nissan Rogue and Mazda CX-5. An all-new model would help change that.
And that's is exactly what this Engelberg Tourer concept suggests. Inspired from a Swiss alpine village, it's modern, sophisticated and gives us a glimpse of what the next generation of Mitsubishi's design language with its thin headlight and enormous.
As far as powertrains go, it'll also be equipped with a plug-in hybrid system, but unlike the Outlander's, which relies on a 2.0-litre gas engine as a main source of propulsion, the Engelberg Tourer will get a bump in displacement to 2.4 litres. Mitsubishi has not unveiled official specifications for that engine yet, but it does claim a range of 70 km in fully electric mode, 35 km more than the current Outlander PHEV.
Many Things in Common
On top of presenting a strangely similar drivetrain as the Outlander PHEV, the Engelberg Tourer will, just like its brother, seat up to seven passengers, a quality that has allowed the Outlander to set itself apart from its main rivals.
The carmaker also speaks of an advanced all-wheel drivetrain, which can be engaged even when the vehicle runs in full electric mode, as well as five levels of regenerative braking, identical to what you get in an Outlander.
Mitsubishi still hasn't given us a release date for this Engelberg Tourer. After all, it's still a development concept vehicle. But we do know that a next generation Outlander is scheduled for the 2021 model year.
Share on Facebook