Mitsubishi MI-TECH Concept is Another Cool Electric Buggy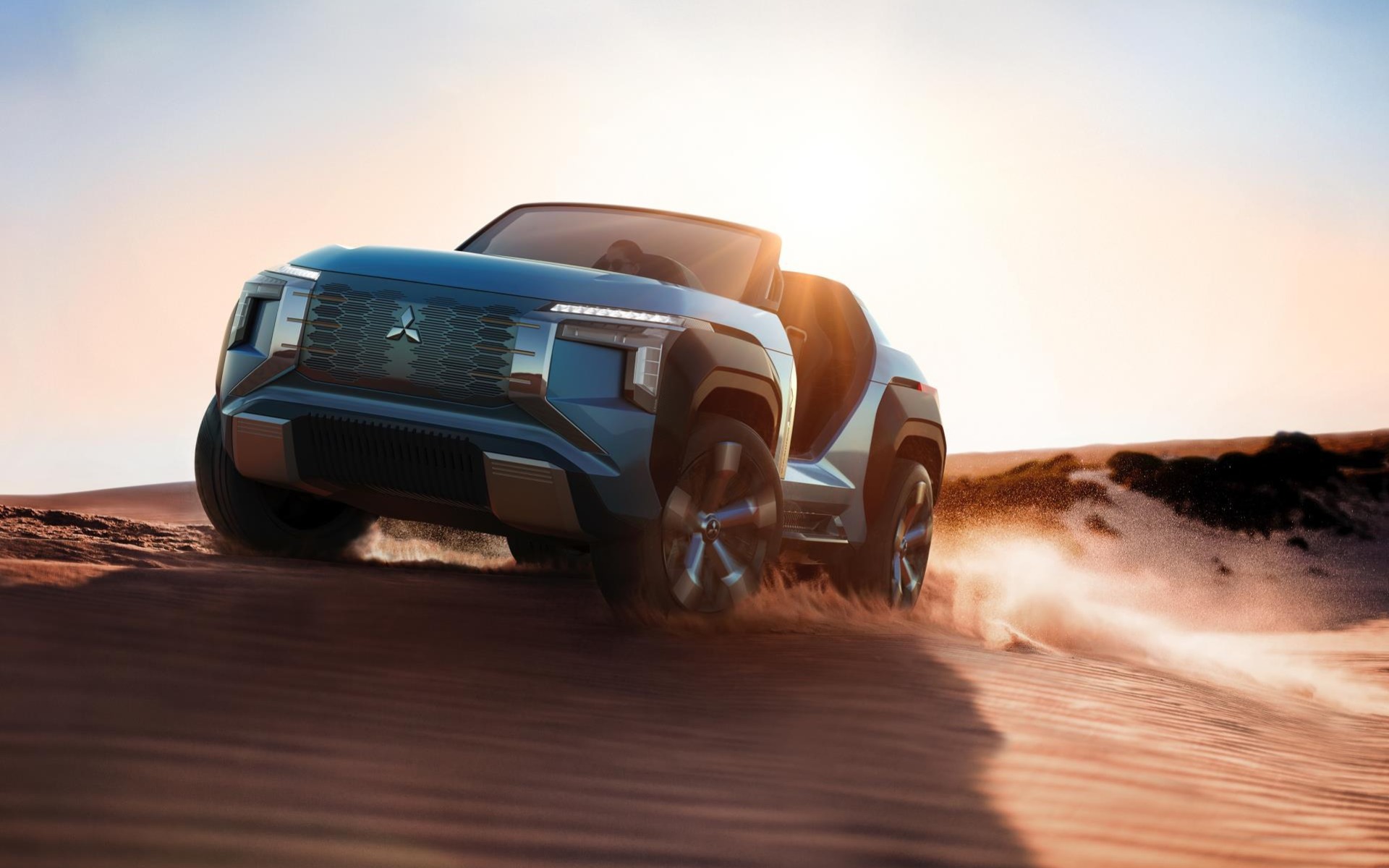 We finally have an answer to the mysterious teaser released by Mitsubishi a few weeks ago as the new MI-TECH Concept made its global debut at the 2019 Tokyo Auto Show.
Reinforcing its commitment to electrification, particularly plug-in hybrids, the Japanese automaker says this small-sized SUV concept—which definitely takes a page from the Volkswagen ID. Buggy unveiled in Geneva earlier this year—signals the expansion of Mitsubishi's lineup of electrified vehicles through the launch of more variations.
These will include new midsize and compact SUVs by 2022, Mitsubishi promises.
Smaller than the Outlander PHEV, the MI-TECH Concept features a new PHEV drivetrain consisting of a four-motor electric 4WD system and a lightweight, compact turbine engine-generator in place of the traditional gasoline engine. The latter can run on a variety of fuels.
When driving off-road and two of the wheels lose traction, the system makes it possible to transfer power to the two wheels still on the ground and keep driving. The brake callipers are electric, too, which Mitsubishi claims allows for more responsive and accurate braking.
Similar to past Mitsubishi concepts such as the Engelberg Tourer and e-EVOLUTION, the MI-TECH is a wild styling exercise that's nowhere near production-ready. As a two-passenger, buggy-type vehicle, it aims to convey a sense of adventure on many different terrains.
Beyond the missing roof and doors, highlights include a satin-plated colour in the centre of the grille, various copper accents, T-shaped headlights, skid plates, side steps and contrasting over-fenders that sit atop oversized tires. The rear end design is dominated by T-shaped taillights and a pair of buttresses sporting turbine-style elements that evoke the engine-generator.
The cockpit's clean, horizontal dashboard has keyboard-shaped switches in the middle. A unique front handgrip also functions as a hand pad to make the switches easy to operate. There's a small digital screen behind the steering wheel, but the most impressive aspect is arguably the giant head-up display that presents all the relevant information in graphics such as vehicle dynamics, terrain recognition and optimal route guidance.
The MI-TECH also introduces a next-generation driver assistance technology called MI-PILOT, which not only works on highways and standard roads but also on unpaved roads.
Share on Facebook