Mitsubishi Motors: is the Best Yet to Come?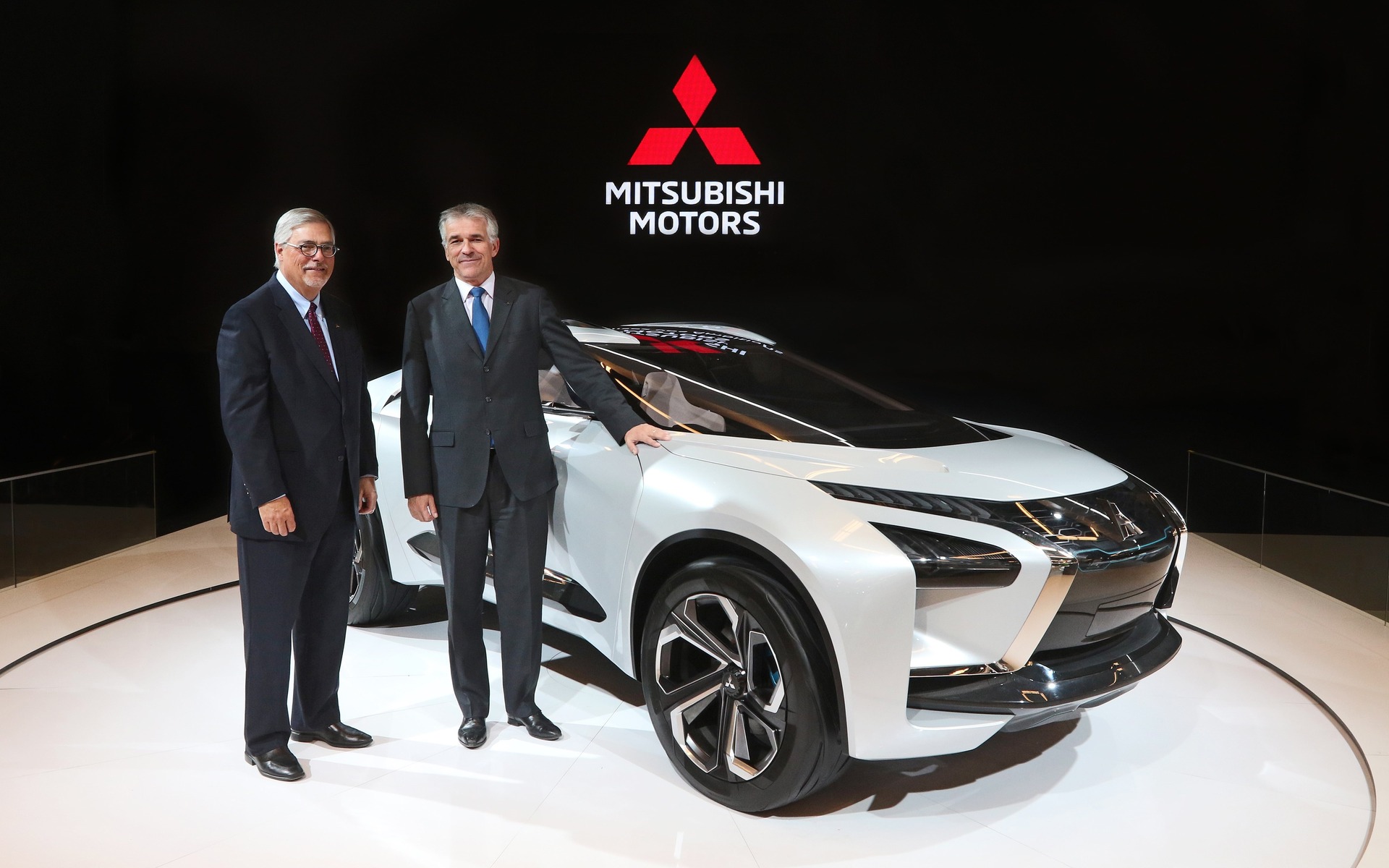 Established back in 1917, Mitsubishi Motors has been through a lot over the course of its 100-year history. The last decade has been particularly challenging, but if we're to believe Vincent Cobee, executive planning officer for Mitsubishi Motors worldwide, we'll soon be seeing some cool stuff from the company.
Alongside President and CEO Tony Laframboise, Mr. Cobee presented the Mitsubishi e-EVOLUTION Concept to the media at the Montreal Auto Show last week, a fully electric and performance-infused SUV that will inspire a soon-to-be-revealed production model—soon means as early as the Geneva Auto Show.
In addition, Mitsubishi Motor Sales of Canada enjoyed a record sales year in 2018, thanks in large part to the Outlander PHEV utility vehicle that hit our market less than a year ago. More than 5,000 units of the PHEV variant found homes in Canada, 47% of them in the province of Quebec alone. As a matter of fact, Canada quickly became the #3 market worldwide for the Outlander PHEV, trailing only behind the U.K. and Japan. Obviously, government green-vehicle rebates in Quebec and in British Columbia helps sweeten the deal.
That's good news, as the North-American divisions of Mitsubishi Motors have been product-starved for a few years now. Or at least, up until the introduction of the Eclipse Cross and the Outlander plug-in hybrid.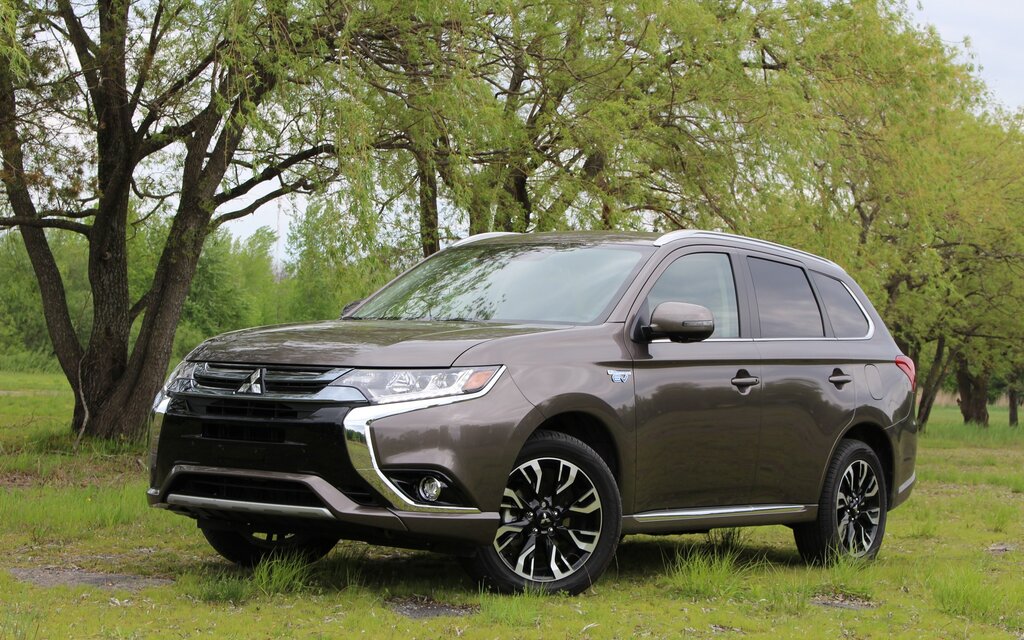 Vincent Cobee's resume is impressive. Prior to his arrival at Mitsubishi in 2016, he worked for Nissan for 15 years. During that time, he re-launched the Datsun brand (in other markets) and also served on the board of directors of AvtoVAZ (manufacturer of Russian brand Lada). He studied at Harvard University in Boston and the École Polytechnique in France, and lived in many countries including the United States and France, but also Canada. He currently resides in Japan.
He's also very outspoken, which is a refreshing break from most executives who are trained to be tight-lipped or limited to memorizing their companies' marketing mumbo-jumbo.
An Electrified Future
Mitsubishi Motors is clear about the path it's taking in regards to future products: from 2020 on, all the vehicles in its core model range will offer some form of electrification. Which means the Mirage subcompact car is either about to be retired, or it simply isn't considered a "core" model on our market.
A second plug-in hybrid model will be added within the next two years, and by 2023 or 2024, there will be seven electrified models in the brand's lineup. In addition, an all-new Outlander will be introduced in 2021.
Mitsubishi recently announced that it was concentrating its efforts on SUVs and crossovers, which makes sense since that's what North-American buyers are now looking for. Could there be a car or two in the aforementioned future lineup of seven models? Or even performance cars? Perhaps, but Cobee was clear on that matter: we'll take care of renewing our fleet of SUVs, and then we'll start dreaming about sports cars.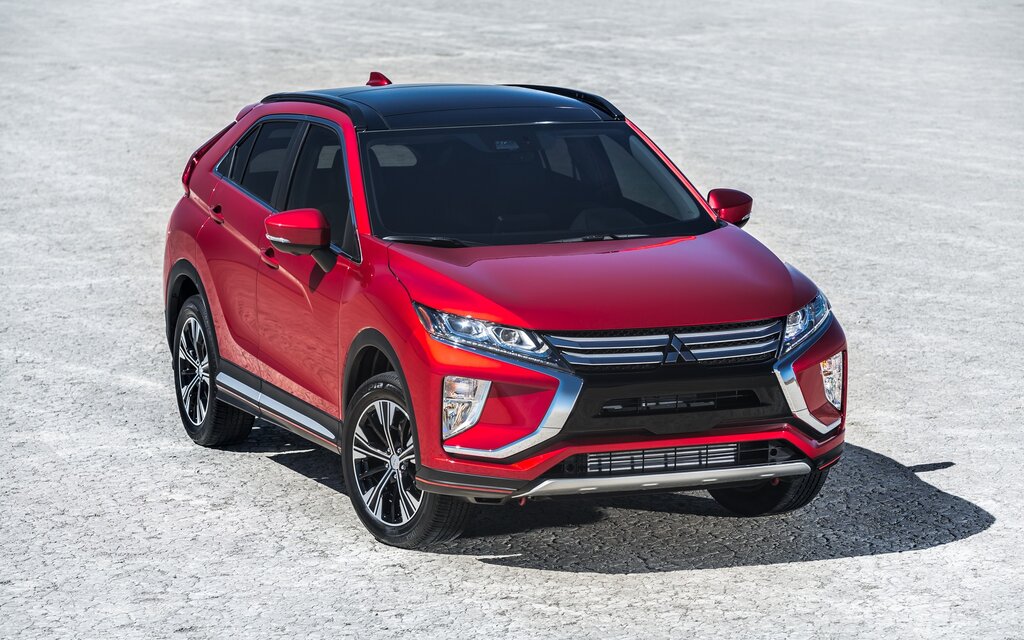 What about a pickup truck? After all, the midsize segment is regaining traction in Canada and in the U.S., with the recent arrival of the Ford Ranger and the eventual reintroduction of a smaller pickup for the Ram brand. And Mitsubishi already sells the L200/Triton in other parts of the world.
Unfortunately, those who have been longing the return of a Mitsubishi pickup in North America—the U.S. market was offered the compact Mighty Max in the '80s and the Dodge Dakota-based, midsize Raider from 2005 to 2009—will be sad to hear that there no plans for one. Certification costs are too high to justify it, and according to Cobee, it's a risky move given that the fluctuating price of gasoline can greatly affect truck sales.
Since more and more consumers are interested in innovative technologies—especially Canadians, says Cobee—Mitsubishi is tinkering with artificial intelligence, drive coaching and seamless connectivity between vehicle and home. All stuff the company says is included in the e-EVOLUTION Concept.
The Strength of the Alliance
When the Renault-Nissan group acquired a 34% stake in Mitsubishi Motors in 2016, after the company's value dropped like a stone when it publicly admitted to having falsified fuel economy numbers of their minicars sold in Japan, we were left wondering about its future in North America.
Mitsubishi was—and still is—a strong player in emerging markets, but with such a small product portfolio on our market compared to Nissan, phasing out the brand in North America could have been a possibility.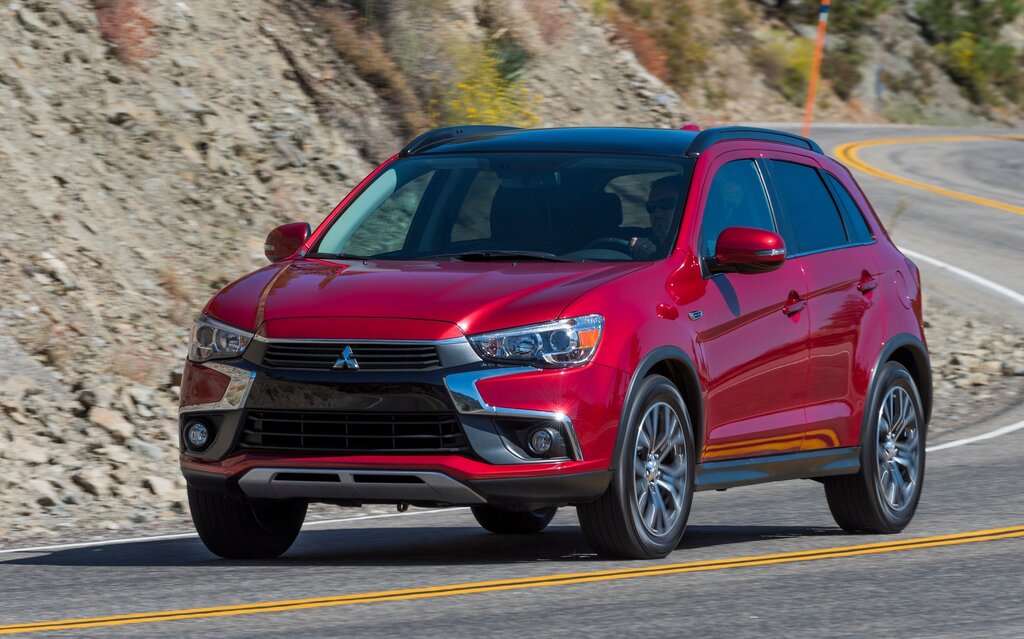 We haven't yet seen any new products developed through the Renault-Nissan-Mitsubishi Alliance—the Outlander PHEV was already on sale in Europe and the Eclipse Cross was conceived before the acquisition—but Vincent Cobee pointed out that as long as Mitsubishi remains profitable in a given market, it will continue to do business there. Whether Nissan or Renault has a stronger market share or not.
Can a company borrow powertrains, platforms and technologies within the alliance to use in their own vehicles? Absolutely. So how come Nissan hasn't yet plucked the Outlander's plug-in hybrid system and installed it in the Rogue? According to Cobee, Nissan isn't interested in PHEV technology, as it prefers to promote full electrification and already has its e-POWER hybrid drivetrain. So Mitsubishi's future products could in fact be built on Nissan or Renault platforms.
At the moment, Mitsubishi Motors claims the Outlander PHEV is the bestselling plug-in SUV in the world. It's hard to believe that although it's been on sale in other markets since 2013, no other manufacturer introduced an affordable PHEV utility vehicle to rival it—maybe a couple of Chinese brands for local consumption. That's about to change with the upcoming launch of the 2020 Ford Explorer plug-in hybrid and the eventual introduction a Chevrolet crossover using the Volt's powertrain.
In Canada, Mitsubishi remains a small player on the automotive market. However, if it delivers on its promise to offer a seven-vehicle lineup in the coming years, in addition to innovative electrified powertrains and—we're hoping—driving pleasure that has long been a company trademark, its market share is bound to increase. And with passionate people such as Vincent Cobee leading the charge, it's easy to see that the brand is in good hands.
Share on Facebook