Exciting Times for Aston Martin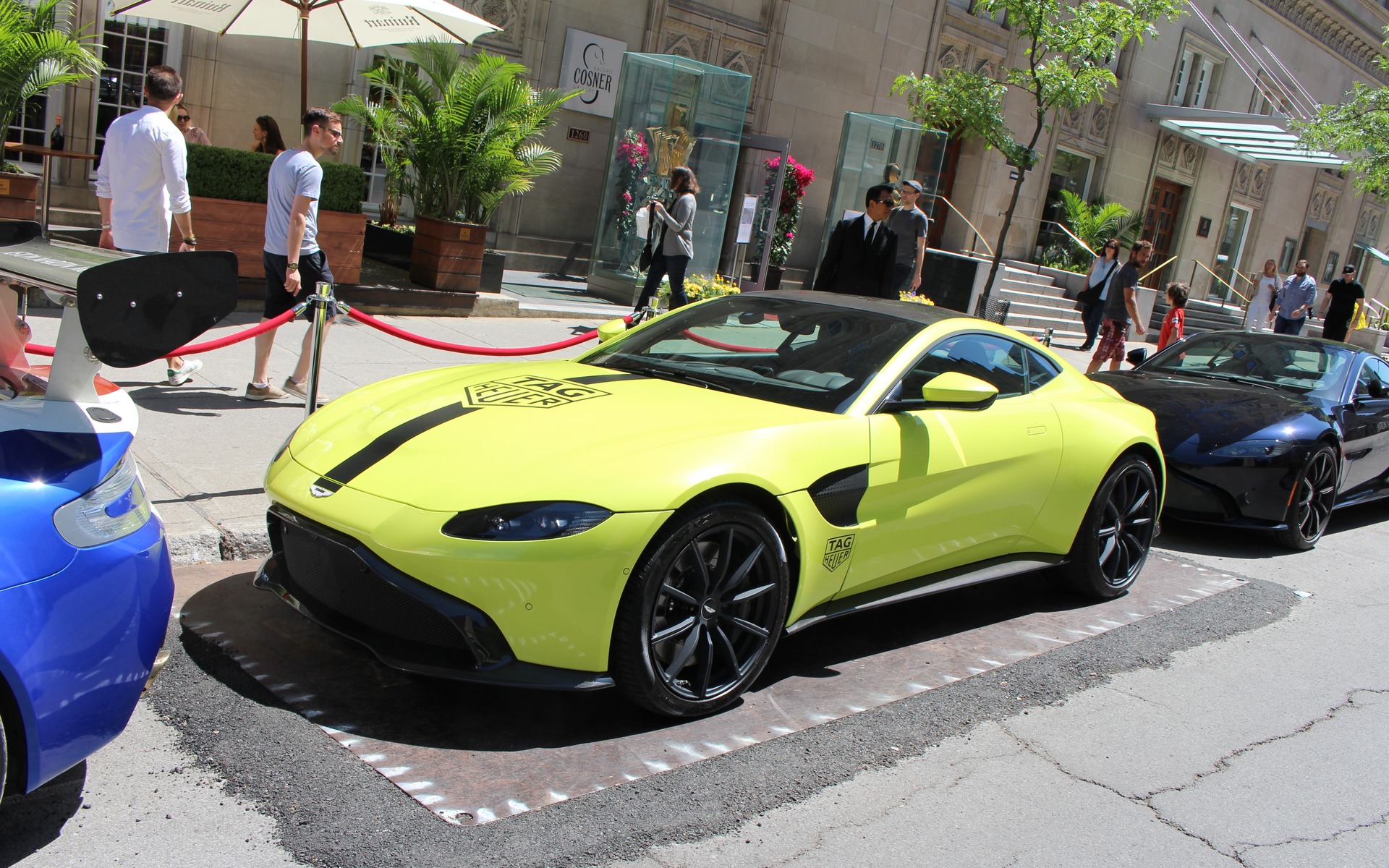 It's sunny and warm, the Montreal F1 Grand Prix is in full swing in a festive city, and Aston Martin is busy makes waves on and off the track.
Laura Schwab, President of Aston Martin The Americas, was in town to finally soak in some Montreal summer sunshine—every time she was here, it was during wintertime—in addition to attending the race and meeting plenty of people.
Not many women occupy such high positions in the automotive industry. In North America, there's her and there's Mary Barra at GM. And that's a shame, because in 2018, there should be a lot more women executives in what has always been an industry dominated by men. You can check out a video interview my colleague William Clavey conducted a few months ago when he met Laura Schwab at the Aston Martin Montreal dealership, a division of Decarie Motors.
During her visit, Ms. Schwab also met up with a group of women during a luncheon titled Women Who Drive, which took place at the Maison Boulud restaurant, managed by the famous chef Daniel Boulud. This get-together rounded up 24 entrepreneurial and active women of Montreal, who got to network and learn about Laura Schwab's career path.
Obviously, carmakers are involved in Formula One, and in racing in general, to raise awareness about their brand and their cars' performance. For Aston Martin, it's an ongoing process, but the company and Red Bull Racing are working together on a hypercar, the Aston Martin Valkyrie, that should also help associate their road and racing cars together. The Valkyrie will be a low-slung, ultra-light beast powered by a 6.5-litre V12 engine, with electric assist, that is said to produce in the vicinity of 1000 horsepower. Production should start sometime in 2019.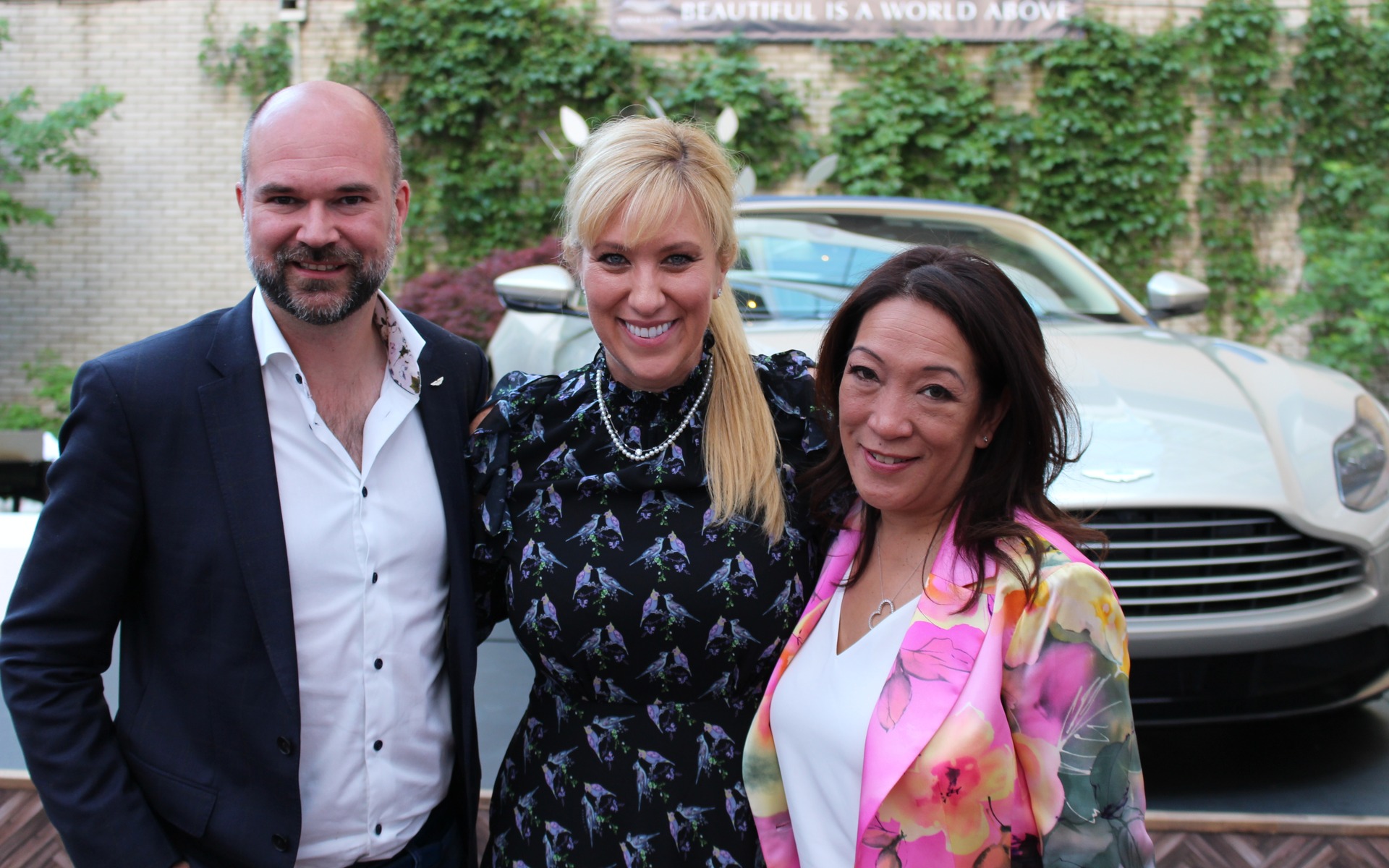 Meanwhile, the Rapide sedan will wind down its production this year, but next year, a limited run of a fully electric variant, called the RapidE, will also appear. In addition, we should see a first glimpse of Aston Martin's future SUV in 2019, inspired by the DBX concept.
But before that, the new Aston Martin Vantage will go on sale in Canada in the coming weeks, while the new DB11 Volante is arriving as well. And this summer, the DBS Superleggera will be unveiled to the world, which will replace the Vanquish in the company's product line-up. Busy times, very exciting times indeed.
I'm always fascinated to hear a woman's perspective on the automotive industry, and recent surveys show that about 85% of all car-purchasing decisions are influenced by women. Obviously, the industry has to take that statistic into consideration, but according to Ms. Schwab, her brand has already got that covered, in part due to her opinion that Aston Martin makes the most beautiful cars in the world. That is a good starting point. She also cited that unlike what men might think, women care about horsepower and performance, too, not just design and paint colour.
Like many high-end brands, the English automaker has its bespoke customisation line called Q by Aston Martin. It allows buyers to create a truly unique car with custom colours and trim. With Q by Aston Martin—Commission, we can meet a team of specialists that will work even harder to meet our desires and needs when purchasing an Aston. And in North America, more and more buyers are using Q to personalise their vehicle.
With new products in the pipeline and a desire to grow its market share through customisation and getting noticed on the F1 circuit, Aston Martin—now 105 years old—is poised to expand its presence in America.
Share on Facebook