Aston Martin DBX, the British Brand's First SUV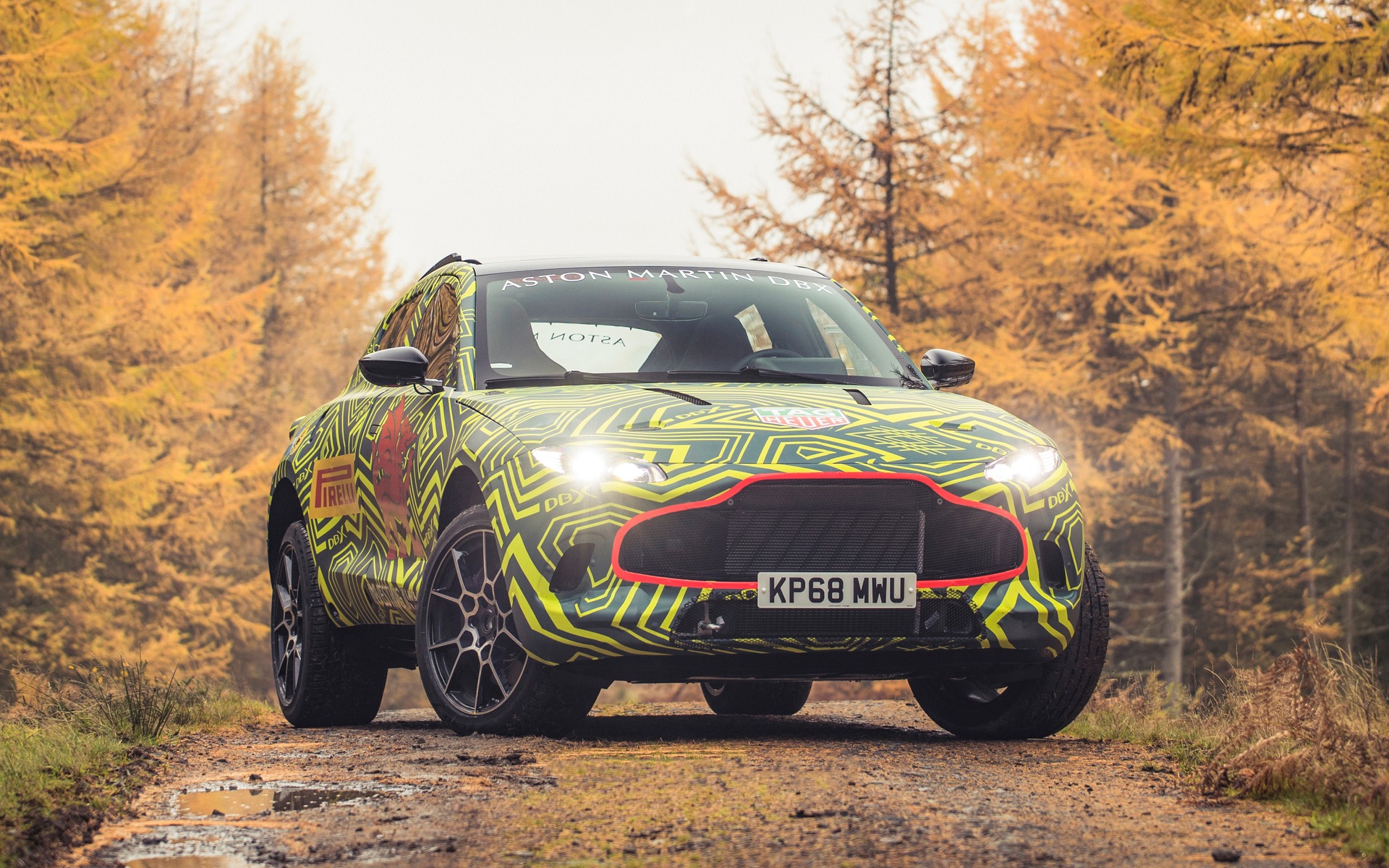 After unveiling the DBX Concept at the 2015 Geneva Auto Show, Aston Martin clearly indicated that a utility vehicle would eventually be introduced. Meanwhile, almost every manufacturer has at least one in its lineup.
In fact, in the past two years, we saw the launch of the Bentley Bentayga, the Lamborghini Urus and the Rolls-Royce Cullinan, while rumours of a Ferrari SUV have been swirling around for a while now.
Unlike the concept that was little more than an Aston coupe on high heels, the production DBX will boast four doors and seat four or five passengers. The images published by the automaker reveal the overall shape of the SUV, but certain details are hidden behind a camouflage wrapping.
The company is currently putting the vehicle to the test on the Welsh Rally track, citing that the DBX will be submitted to intensive and "punishing" driving in order to assure that it's as capable on an off-road course than on the Nurburgring. Great towing capacity is also promised.
Aston Martin's first SUV should be built in its new St Athan plant, located in the Vale of Glamorgan. This facility will also be the birthplace of the brand's future fully electric models.
For now, we don't have any details regarding what type of powertrain will be offered in the Aston Martin DBX, but we can't exclude the twin-turbo, 4.0-litre V8 that develops more than 500 horsepower in the Aston Martin Vantage and the Aston Martin DB11. A plug-in hybrid system could also be available.
The new DBX will be officially unveiled at the end of 2019.
Share on Facebook