2019 Mercedes-Benz G-Class: Honouring Tradition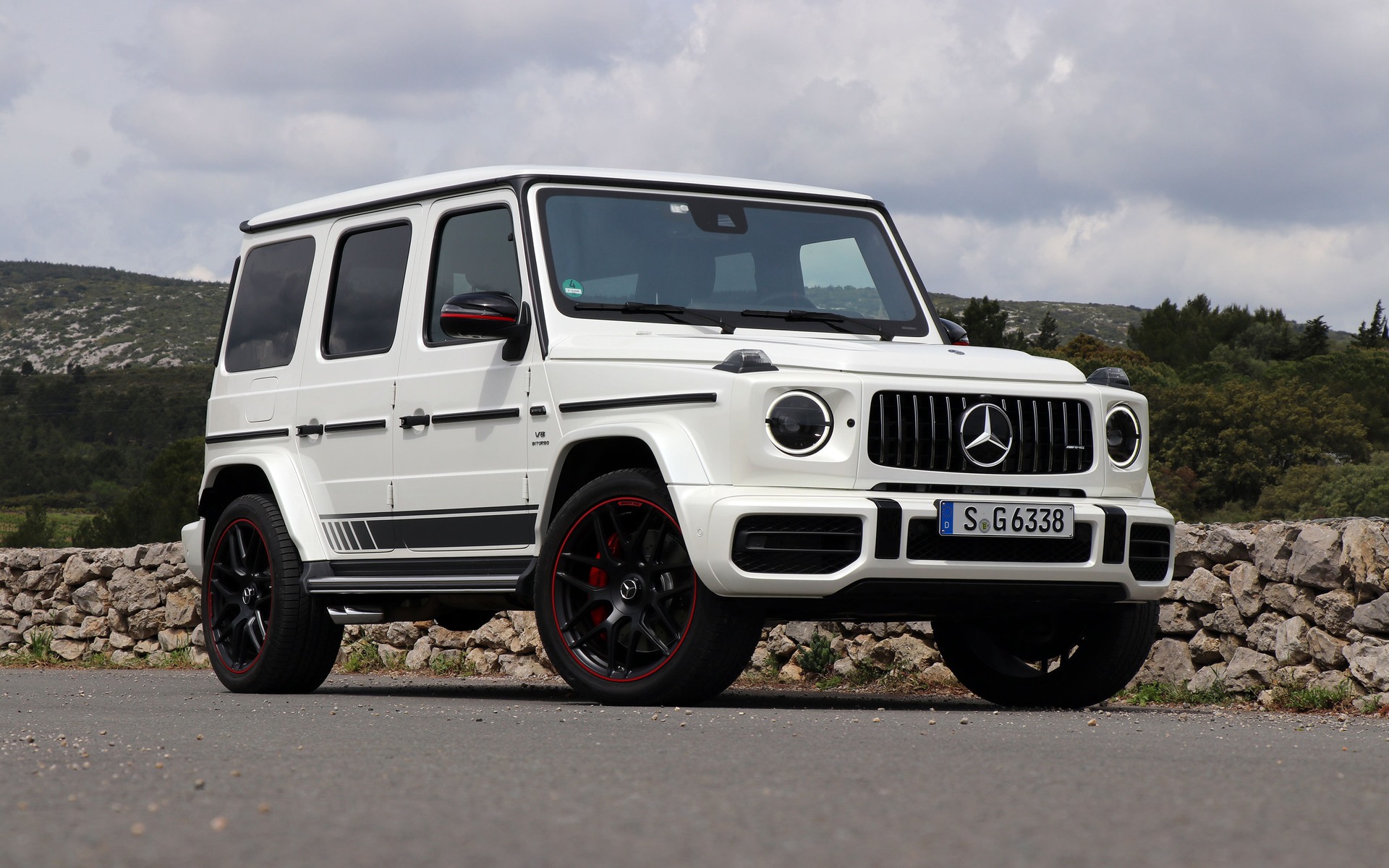 Strong points

Extraordinary fit and finish
Sweet combination of retro and modern touches
Outstanding off-road capabilities

Weak points

Improved handling still has a ways to go
Super-thirsty engine
Power is hard to exploit in AMG G 63 trim
Full report
How did this giant toolbox on wheels ever transform into a fashion icon? Why is it that some aspects of the legendary SUV are considered lovely while the same on a modern Toyota Corolla would be unacceptable? And most importantly, how do you explain that people keep scrambling to dealers and spend at least $130,000 to buy one?
Even the good folks at Mercedes-Benz struggle to answer these questions. That's why the G-Class remains one of the most fascinating vehicles in the entire auto industry. A unique and unorthodox truck that can be forgiven for almost anything. While the original intention was to please drivers in search of unpaved terrain to play on, it's now become a star on chic Beverly Hills boulevards.
The popularity of this tried and true SUV (clearly you can't call it a crossover) is such that over 22,000 units were sold last year. Which country led the way? The United States, of course, though China is becoming a very important market. And let's not forget Canada, where the AMG variants have always enjoyed a lot of success.
A brief history lesson
In order to fully grasp the aura surrounding the G-Class, we need to go back to 1979, the year it was introduced and instantly became a titan among cars. Just a few months in, the Pope himself used it on his tour of Germany. In 1983, famous race car driver Jacky Ickx won the Paris-Dakar rally with one. By the end of the decade, the lineup had grown to four engines and three body styles, changing more and more the nature of the vehicle.
The launch of the 500 GE model in 1993 marked an increasing focus on luxury. A V8 engine and leather seats were offered in limited quantities. This was followed by more performance-oriented variants as well as AMG models (1999), which allowed Mercedes-Benz to break through the North American market. There were a number of exclusive editions, too, including the G 500 Cabriolet, G 550 4x42 and the incredible AMG G 63 6x6, which Brabus later transformed into an 850-horsepower monster costing 550,000 euros. The pinnacle of G-Class luxury and extravagance was the G 650 Landaulet, the 99 units of which have become pretty much invaluable today.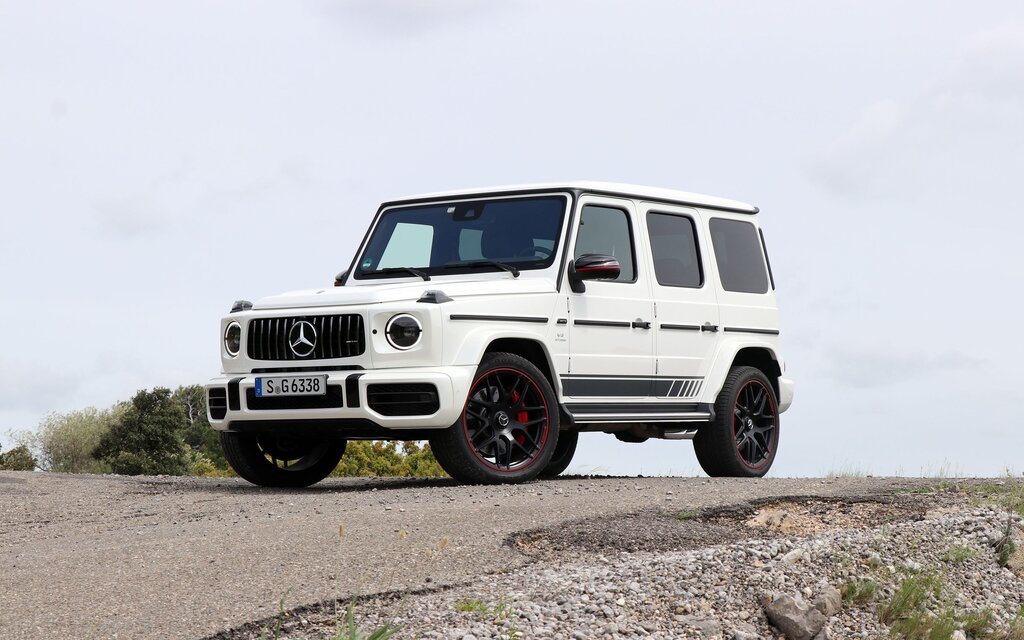 A first in 40 years
Well aware of how popular the G-Class has become, and how its technological limitations could pose a serious problem going forward, Mercedes-Benz had no other choice but to go back to the drawing board, something they hadn't really done in nearly 40 years. There's a new chassis, new cabin, new engine selection and multiple state-of-the-art components and systems along with a new exterior design that manages to look current while staying true to the original.
Yep, you may not notice it at first, but the G-Class is now completely new. In fact, the closer you get, the more you can spot differences. Subtly rounded shapes add a touch of modern refinement while eliminating a great deal of wind noise that plagued the outgoing model. Then, as you hop inside you'll immediately feel the improvement when it comes to legroom and shoulder room. The lucky few who got to sit in the old G-Class will all tell you that interior space wasn't that generous considering the large exterior dimensions. In order to leave no doubts in our minds Mercedes-Benz was kind enough to let us compare the new generation with classic examples from its collection.
The most striking aspect of the new cabin? Fit and finish both far exceed the Mercedes-Benz GLS in terms of opulence and sheer beauty. Craftsmanship is on par with an S-Class sedan, while the way everything feels solid and substantial instantly throws you in some sort of parallel universe.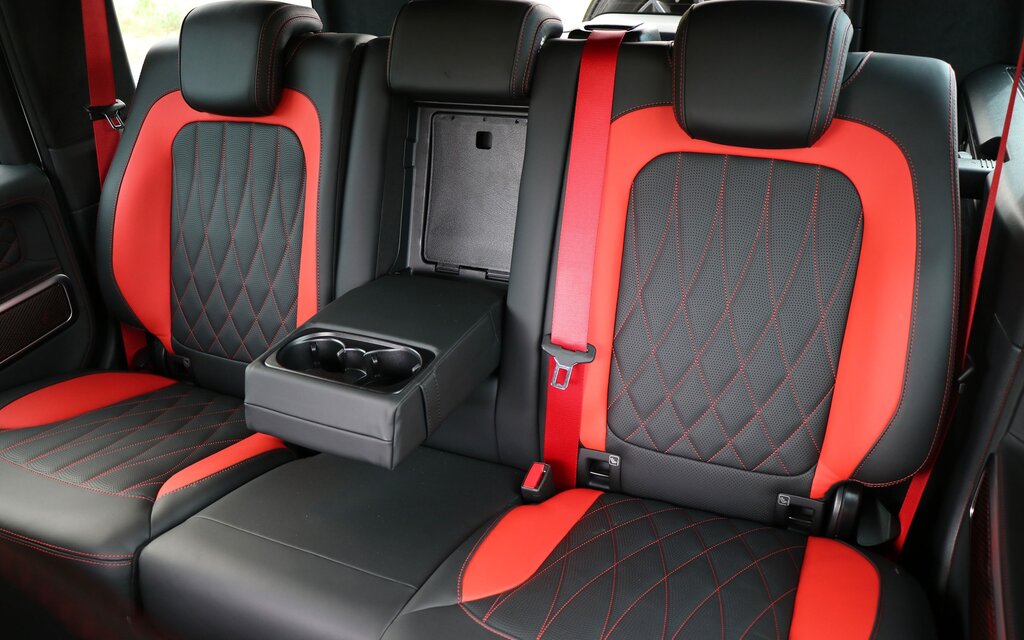 The front occupants enjoy multicontour seats with power-adjustable bolsters that ensure exceptional comfort. The integrated technology also makes you feel like a king behind the wheel, although the various infotainment systems with those twin 12.3-inch displays can be quite overwhelming. You'll also appreciate the driving position and the sense of invincibility that comes with it, no doubt a big reason why the G-Class keeps drawing customers.
G-Class on a diet
Even after losing 170 kilograms for 2019, this truck is by no means a featherweight at nearly 2400 kilograms. All that mass combined with a dismally un-aerodynamic body obviously results in poor fuel economy, as the computer attested during our brief test drive (around 17 L/100 km).
Under the hood of the G 550, the new 4.0-litre twin-turbocharged V8 produces 416 horsepower and 450 pound-feet of torque through a nine-speed automatic transmission. Want more? The Mercedes-AMG G 63 gets a hand-built variant of that engine rated at 577 horsepower and 627 pound-feet for truly mind-boggling performance.
Of course, you can't make the most of it as easily as you would with an AMG GT S sports coupe. However, the 2019 Mercedes-Benz G-Class is now much more agile thanks in large part to wider tracks, new independent front suspension and electromechanical rack-and-pinion steering. Through electronic upgrades, engineers added DYNAMIC SELECT driving modes ranging from Eco to Sport, which naturally alter throttle response, but also shift points, suspension firmness, steering assist and even the exhaust note. Sadly, though, the juiced-up AMG model is always kind of loud.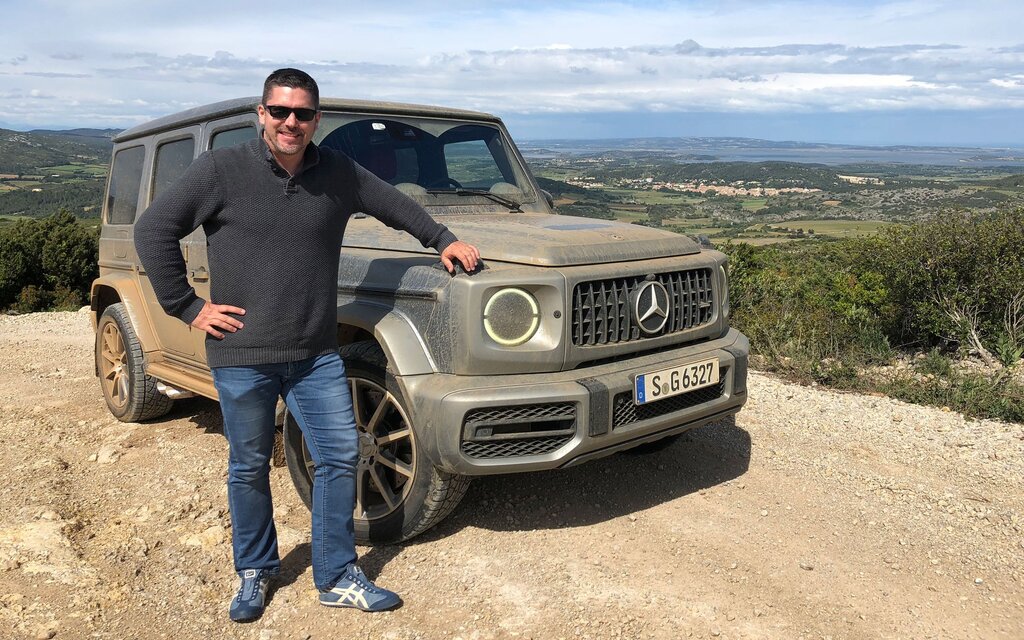 In the mud
While typical G-Class owners have no desire whatsoever to venture off the beaten path, Mercedes-Benz insisted on showcasing the off-road capabilities of their largest SUV at the media event. They could have just pointed to the aggressive approach angle, improved ground clearance and sophisticated 4x4 system featuring three 100-percent differential locks. Still, there's something incredibly satisfying about playing in the mud with an AMG G 63 and leaving it all dirty.
To celebrate the launch of the new generation (and 40 years of G-Class success), the automaker created a G 63 Edition 1 sporting red accents and stripes, exclusive 22-inch alloys and black/red Nappa leather upholstery, among other things. Only 35 copies will be sold in Canada and you can bet they will become collector's items.
Personally, I would choose the base G 550, which still manages to impress in the performance department while offering superior comfort, a balanced ride and numerous customization options. The exterior may not be as flashy, but the large selection of wheels, colours and interior layouts makes it possible to create a unique vehicle, one that will prove more pleasant as a daily driver.
When all is said and done, however, the biggest attraction of any Mercedes-Benz G-Class is and will always be the solid feel that comes from closing the doors, pretty much like an armoured truck. Even with all the changes and improvements that were made, engineers have worked hard to preserve that highly desirable aspect. After all, honouring tradition is the key principle driving the success of this legendary SUV.
Share on Facebook