Mercedes-Maybach G 650 Landaulet: Maximum Extravagance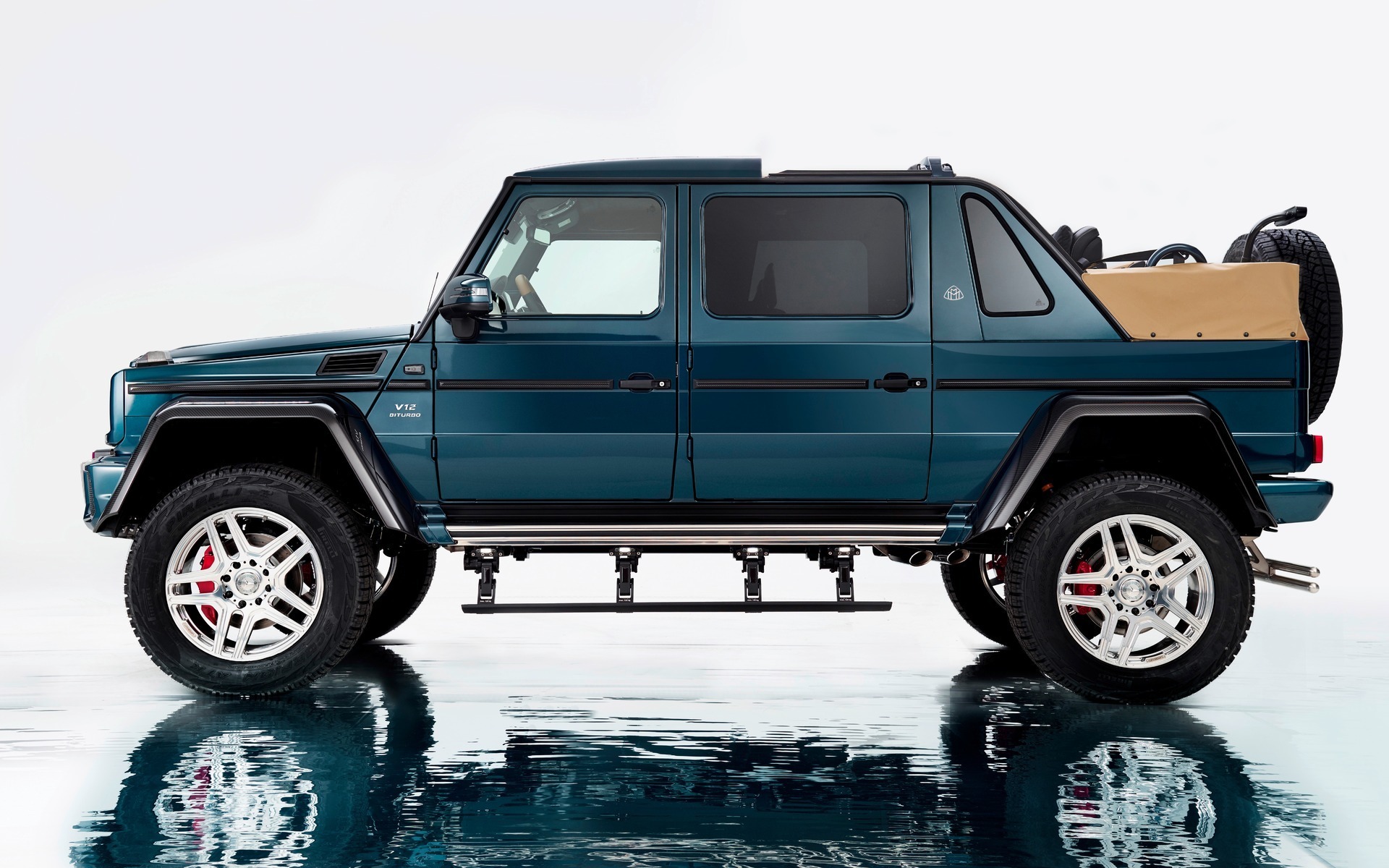 Mercedes-Benz unveiled its most extravagant SUV yet at the last Geneva Motor Show, the Mercedes-Maybach G 650 Landaulet. The G 650 is based on the G-Class, the German automaker's famous square-shaped SUV, but offers a unique style due to its mammoth proportions and an open section at the back that allows rear passengers to cruise with the wind in their hair, like in a convertible.
With an estimated price of over USD$500,000, this is without a doubt one of the most expensive production SUVs in the world. For the uninitiated, Maybach is Mercedes-Benz's ultra-luxury sub-brand, added to its lineup a few years ago. The G 650 delivers the signature Maybach flavour, but also bears the name Landaulet in reference to its open top, adding to its exclusivity.
Under the hood, there's a turbocharged V12 engine that sends power to four wheels via an automatic transmission. Naturally, the vehicle is equipped with a four-wheel drive system. And despite appearances, it rides smoothly off-road thanks to its ground clearance of over 0.5 metre, complemented by singular 22-inch wheels.
In the back of the palatial passenger compartment, rear passengers enjoy a princely space. The car's generous wheelbase is obviously there for a reason, offering all the luxury of a private jet, including an entertainment system with two individual 21-inch screens.
If this SUV calls for you, you'd better act quickly as the carmaker plans to sell only 99 units. The Mercedes-Maybach G 650 Landaulet will be on the market in the fall of 2017.
Share on Facebook