Mercedes-Maybach GLS 600: We All Want to Sit in the Rear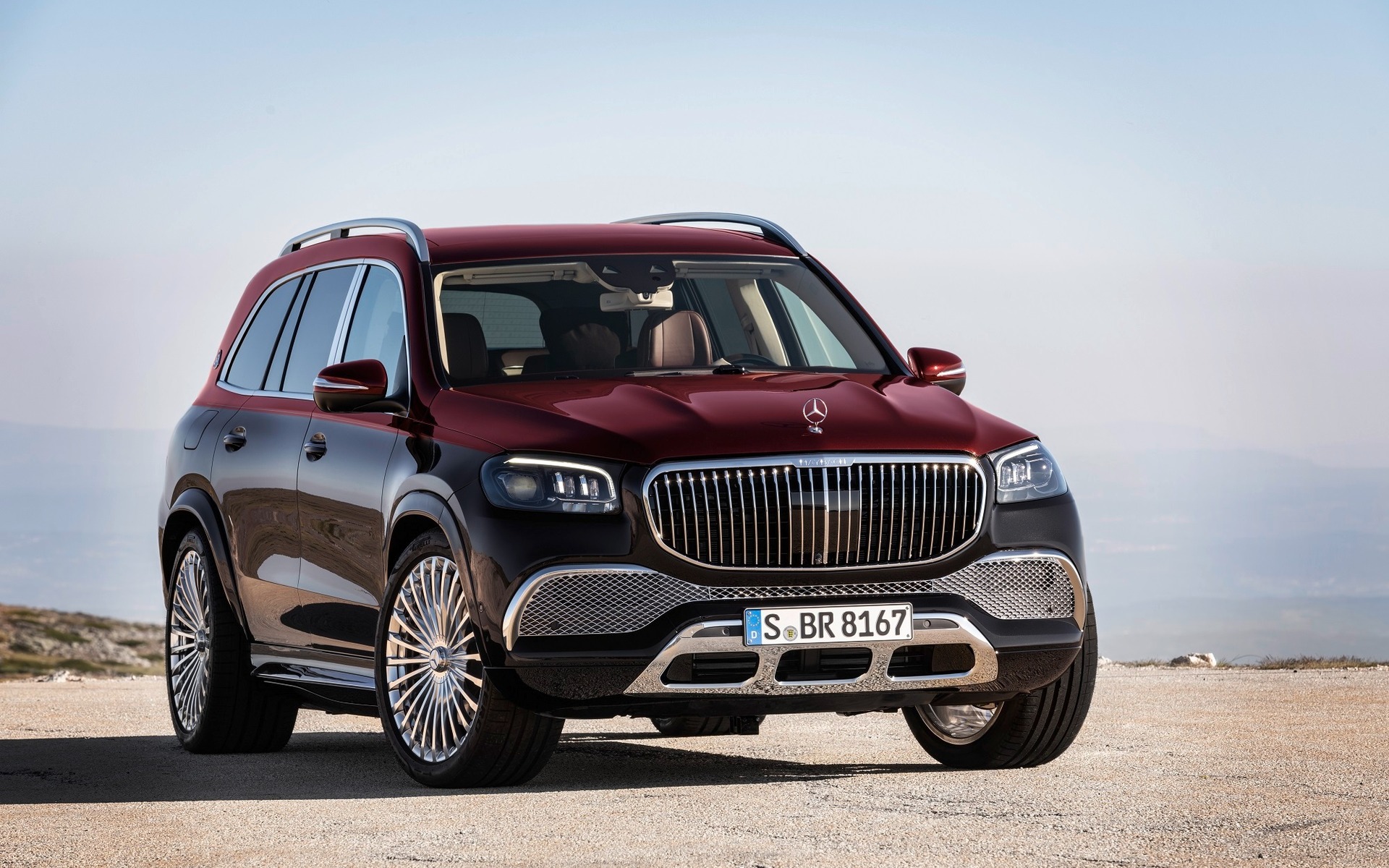 Mercedes-Benz is finally introducing an ultra-luxury SUV to counter the Bentley Bentayga, Lamborghini Urus, Rolls-Royce Cullinan and Aston Martin DBX.
The all-new, larger-than-life Mercedes-Maybach GLS 600 4MATIC combines the renowned attributes of the Mercedes-Benz GLS with the exclusivity of Maybach sedans.
For fans of the German brand, this is the ultimate SUV in terms of space, style, comfort and luxury.
The Mercedes-Benz star surmounts the hood in the classic way, while the vertical chrome struts of the Maybach grille create a pinstripe effect. The 22- or 23-inch wheels were developed exclusively for this model, with the 23-inch version echoing the pinstripe theme. Two-tone paintwork is available in eight different colour combinations.
Electrically extending running boards make accessing and leaving the high seating position easier and safer. In the interests of spaciousness in the rear, the Mercedes-Maybach GLS is only available with two rows of seats. Noise insulation has been raised to an even higher level by installing a rigid partition and a fixed parcel shelf behind the rear seats, separating the cabin from the trunk.
An electrically opening panoramic sunroof with an opaque roller blind is standard equipment, as are ventilated massage seats. Optionally available, the fixed centre console transforms the SUV into a spacious four-seater. This console is available with extending, folding tables, even a refrigerator with space for champagne bottles. There is also a standard MBUX rear tablet in the centre console or the armrest between the rear seats.
The turbocharged 4.0-litre V8 engine under the hood produces 549 horsepower and 538 pound-feet. It teams up with a 48-volt EQ Boost onboard electrical system providing an additional 21 horsepower and 184 pound-feet. The Mercedes-Maybach GLS 600 4MATIC accelerates from 0-100 km/h in 4.9 seconds and, as the name implies, all-wheel drive is standard.
Meanwhile, a Maybach-only drive program and E-ACTIVE body control suspension ensure even more comfort in the rear.
Manufactured exclusively at the company's newly upgraded plant in Vance, Alabama, the Mercedes-Maybach GLS 600 4MATIC will hit the market in the second half of 2020. Pricing has yet to be announced (a rumour puts it at $200,000 USD), but it will be the most expensive vehicle ever built on U.S. soil.
A big chunk of the production will go to China, which accounted for more than two-thirds of Maybach sales last year. In the future, Mercedes' plan is to spread the Maybach name across different models to represent the ultimate expression of luxury, just like AMG stands for ultimate performance.
Share on Facebook