2024 Mercedes-Benz GLS Gets Refreshed With a Few Updates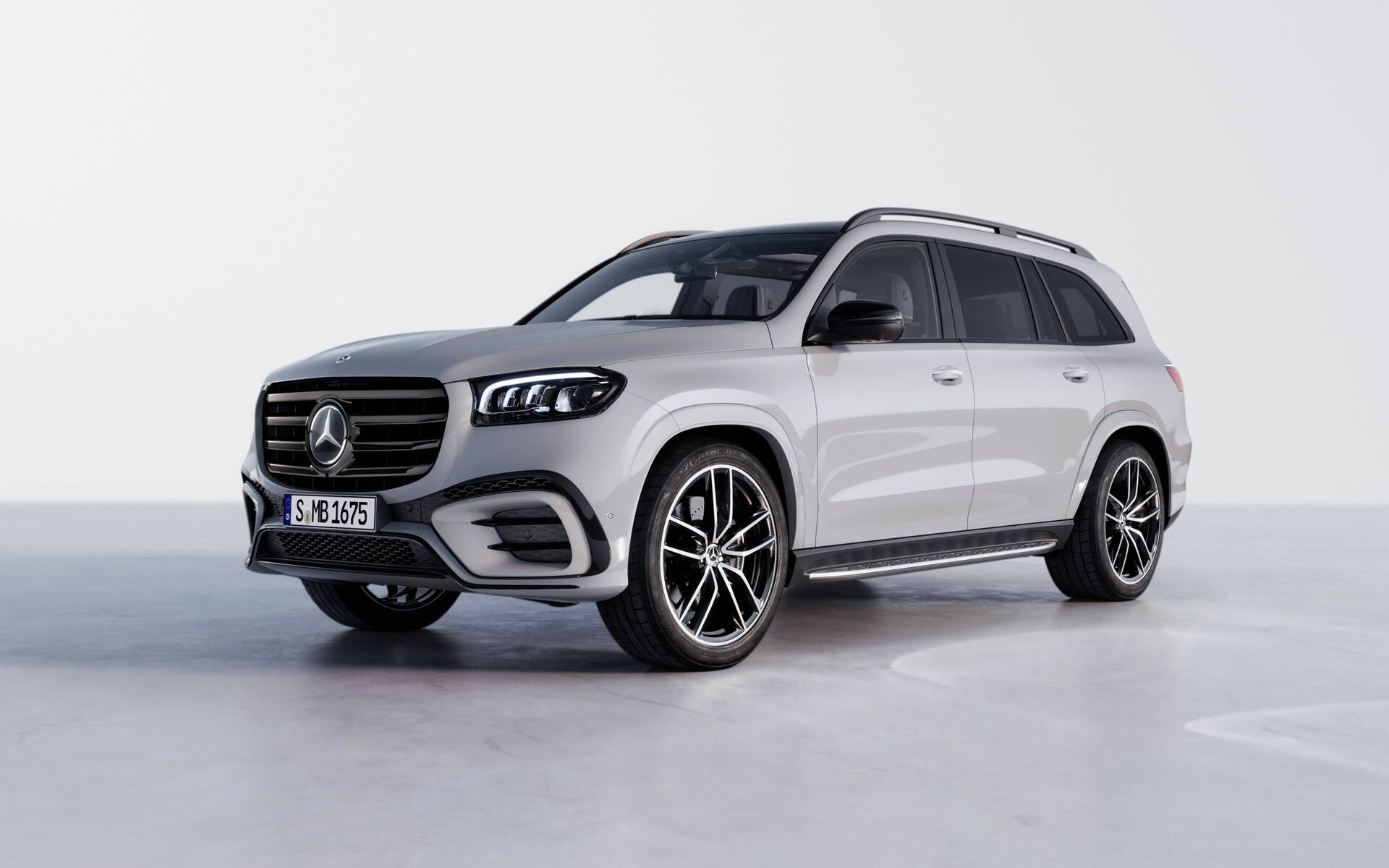 The posh crown jewel of the Mercedes-Benz SUV family, the GLS, is getting the GLE's refreshed look with a series of new enhanced interior trim options, an updated MBUX interface and other updates.
On top of receiving the new grille, more predominant front bumper and other aesthetic touches, the GLS receives new paint finishes; namely the sodalite blue metallic and MANUFAKTUR alpine grey non-metallic.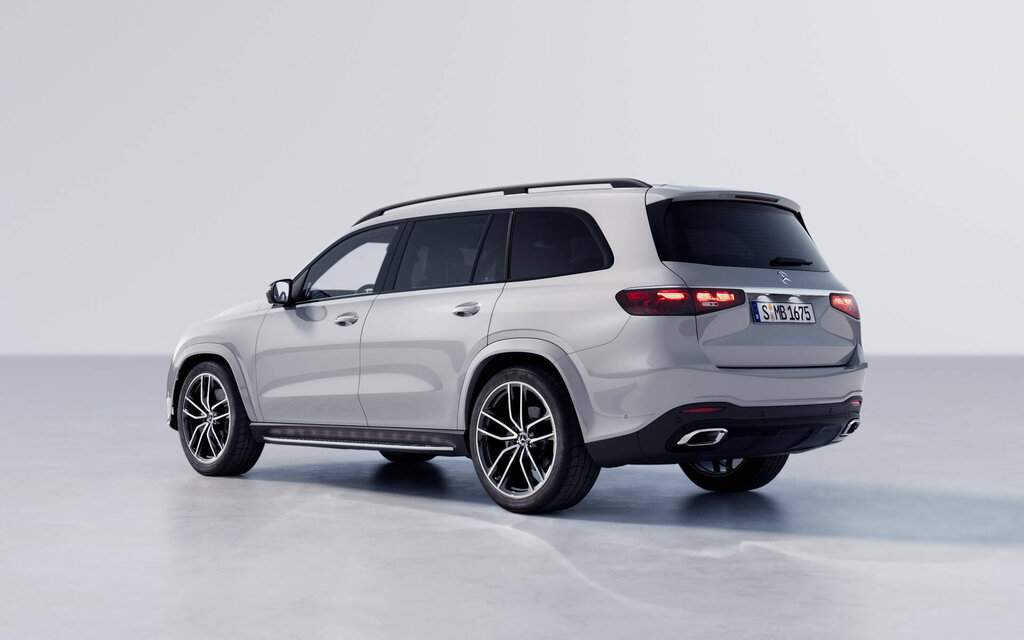 Software and Infotainment Updates
Inside, drivers will get a new steering wheel controls, as well as the available Maufaktur glossy black flowing lines piano lacquer that was previously reserved for the Maybach GLS 600 Mercedes-Benz. Mercedes threw in two optional 100 W output USB ports in the rear of the centre console. Passengers in the rear will also experience the same features as in the front thanks to the MBUX Multi-Seat Entertainment system, along with the "Hey Mercedes" voice assistant to boot.
The updated MBUX infotainment system comes with three different display styles (classic, sporty, discreet), all of which create a different experience in the cabin in conjunction with the ambient lighting. Three modes are also available: Navigation, Assistance, Service.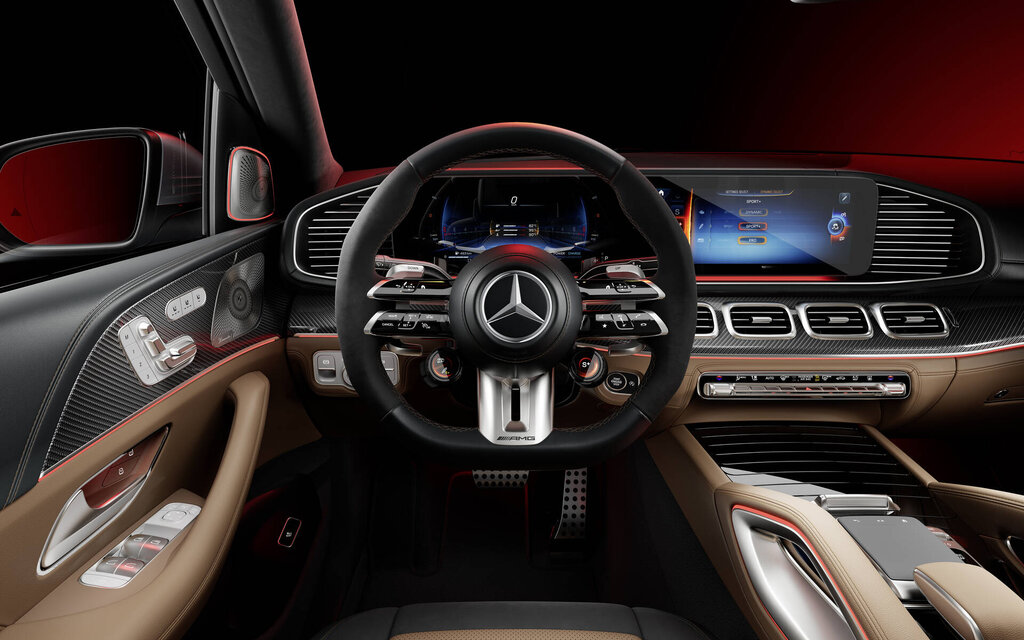 In "Off-Road Mode" content such as gradient, lateral inclination, compass and steering angle have a new visual signature. With the new "transparent engine hood", the driver can see what's coming up under the vehicle. The Off-Road Engineering package now offers 30 millimetres more ground clearance.
The new Mercedes-Maybach GLS and Mercedes AMG GLS get more equipment such as new wheel designs, new ambient lighting functions and new colour schemes.
Fully Hybridized Lineup
The GLS lineup is now fully hybrid with a 48-volt system on every version with a performance increase over the outgoing models, starting with the GLS 450 which gains 13 horsepower to 375 horsepower and gets a 20 horsepower and 145 lb-ft increase in torque from the hybrid system. The GLS 580 gains 27 horsepower at 510 horsepower and 22 lb-ft of torque at 516 lb-ft, and gets an increase of 21 horsepower and 185 lb-ft from the same hybrid system.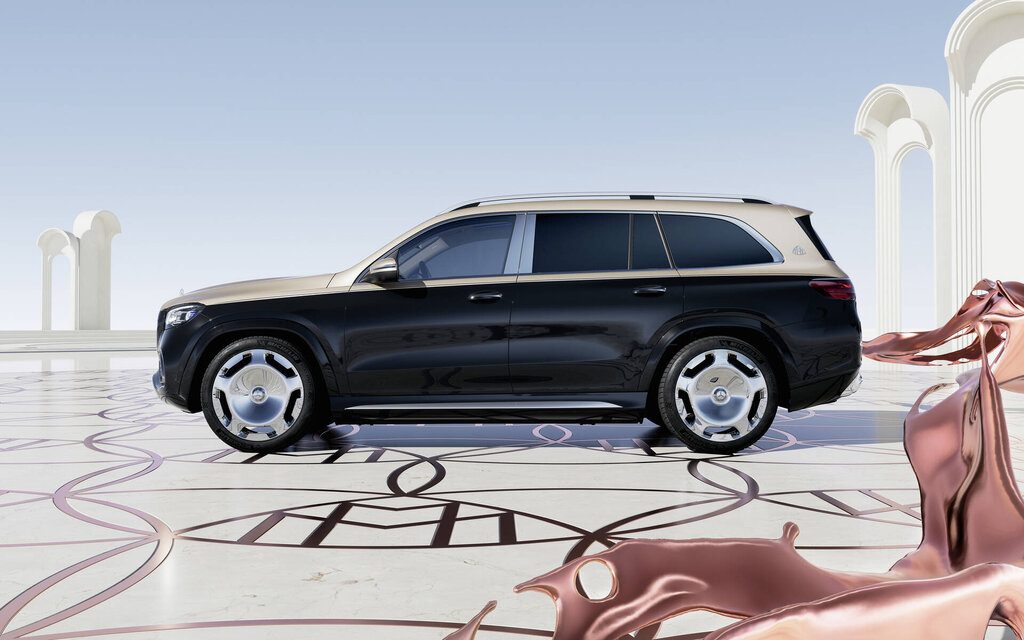 The GLS 600 from Maybach and the GLS 63 from AMG also get the same power boost. Both output 550 hp and 603 hp respectively.
The new Mercedes-Benz GLS should roll into dealerships by the fourth quarter of this year. Pricing will be published in the coming months.
Share on Facebook