2019 Rolls-Royce Cullinan: the High-Riding Luxury Car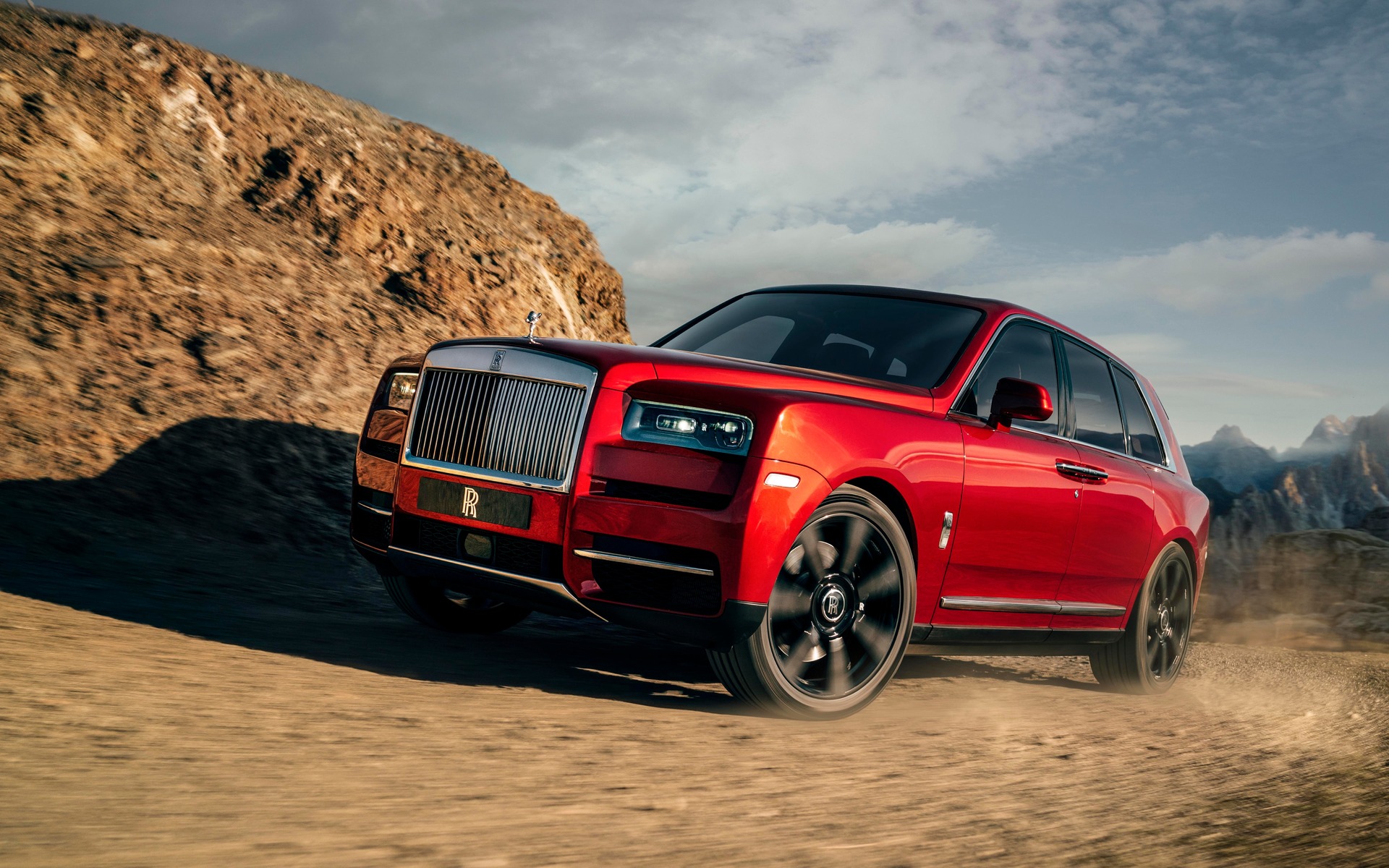 Here's the brand's new utility vehicle, which will be one of the most expensive in the world. If not the most expensive. However, the English brand persists to not call it an SUV, but rather "the Rolls-Royce of SUVs."
Giles Taylor, director of design, says that "the label SUV is now applied to anything with a two-box silhouette and the least suggestion of going off tarmac. We envisioned an authentic, three-box high-bodied all-terrain car with a convention-challenging design and absolute capability that would satisfy the adventurous urges of our clients."
If you don't mind, we'll still call it an SUV.
The 2019 Rolls-Royce Cullinan relies on a twin-turbo, 6.75-litre V12 that develops 563 horsepower and 627 pound-feet of torque, an eight-speed automatic transmission, all-wheel drive and all-wheel steering.
Like any Rolls-Royce car, the company also equipped the Cullinan with an air suspension to create its trademark cushy ride. What it calls its Magic Carpet Ride.
Rolls-Royce's obsession with naming all aspects of their vehicles doesn't stop there. The vehicle's hatch, a first for the brand, is called The Clasp and opens in two sections. At the touch of a button, obviously.
While ordering a Cullinan, we can choose the Lounge Seats configuration, which accommodates three passengers and whose seatbacks can be folded down—another first for Rolls—in order to increase cargo space from 600 to 1930 litres. As its name suggests, the Individual Seats configuration features a layout for two occupants with multi-adjustable seats, a central console with refreshments cabinet and a glass partition to isolate the luggage area from the rest of the cabin.
The Rolls-Royce Cullinan buyer can also purchase Recreation Modules. Each module contains the necessary equipment and accessories for the day's planned activity, and fits neatly in the SUV's trunk.
The 2019 Rolls-Royce Cullinan will soon be on sale in Canada at a base MSRP of $370,500 before freight and delivery charges.
Share on Facebook