2019 Hyundai Tucson: A Minor Facelift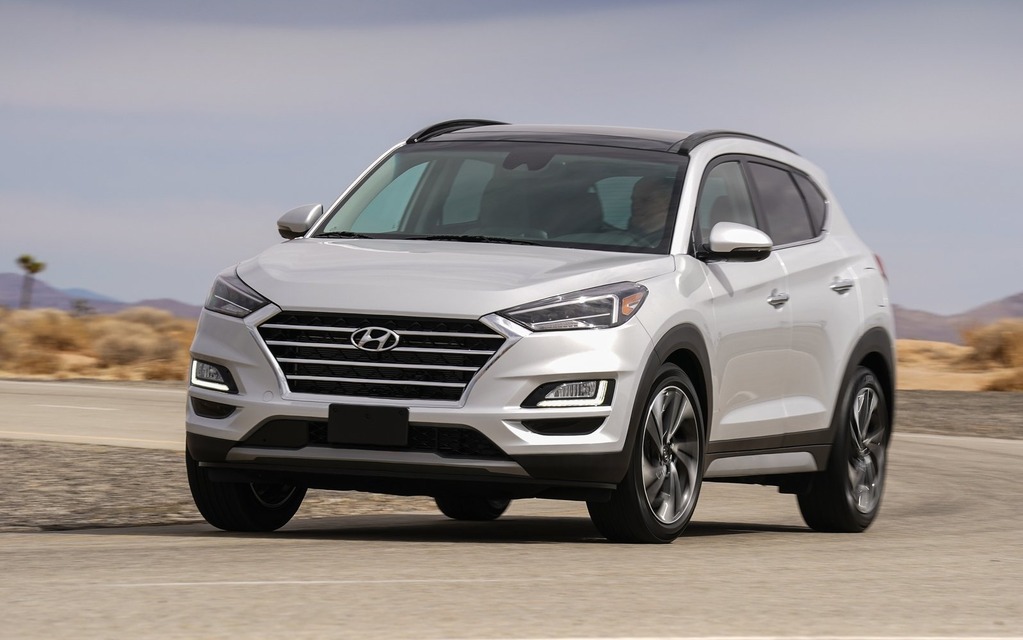 Introduced in 2016, the current generation of Hyundai's compact crossover, the Tucson, has proven quite popular in the eyes of consumers seeking something a tad more affordable than a Honda CR-V or a Toyota RAV4. For 2019, Hyundai gives its little truck a minor facelift so it can maintain its ranking on the sales charts. In 2017, the Tucson was the fifth best-selling compact SUV in Canada, so it's only fitting for Hyundai to give it a bit more goodies to keep it relevant in this highly aggressive segment.
No More 1.6T
The most significant change is the disappearance of the 1.6-litre turbo four and the seven-speed dual-clutch automatic, available in higher trim levels. That drivetrain is replaced by a more conservative 2.4-litre, naturally aspirated four, coupled to a six-speed automatic. It pumps out 181 horsepower, six more than the 1.6T it replaces, but torque drops by 20 lb.-ft., peaking at 175. We're rather intrigued by Hyundai's decision, but since the 2.4-litre engine is shared with the Kia Sportage, we're guessing it has something to do with production costs.
As for the base, naturally aspirated 2.0-litre four, which produces 164 horsepower and 151 lb.-ft. of torque, and the six-speed automatic, they remain unchanged for 2019.
The changes also include a heavily revised cabin, with a new centre stack, overall dashboard design and standard seven-inch, tablet-style LCD touchscreen, similar to what we'll find in Mazda products. Android Auto and Apple CarPlay integration are now standard for all Tucsons.
Outside, this pimped-up Tucson gets new LED headlights, and new grille, a revised bumper treatment and new alloy wheel designs. It's all rather subtle. The 2019 Hyundai Tucson also includes a wide range of driver assist technologies, such as autonomous emergency braking, driver attention warning and adaptive cruise control with stop-and-go technology, a cool feature for when we're stuck in traffic.
The 2019 Hyundai Tucson should make its way to Canadian dealerships this summer.
Share on Facebook