Hyundai HDC-2 Grandmaster Concept Previews Upcoming Full-Size SUV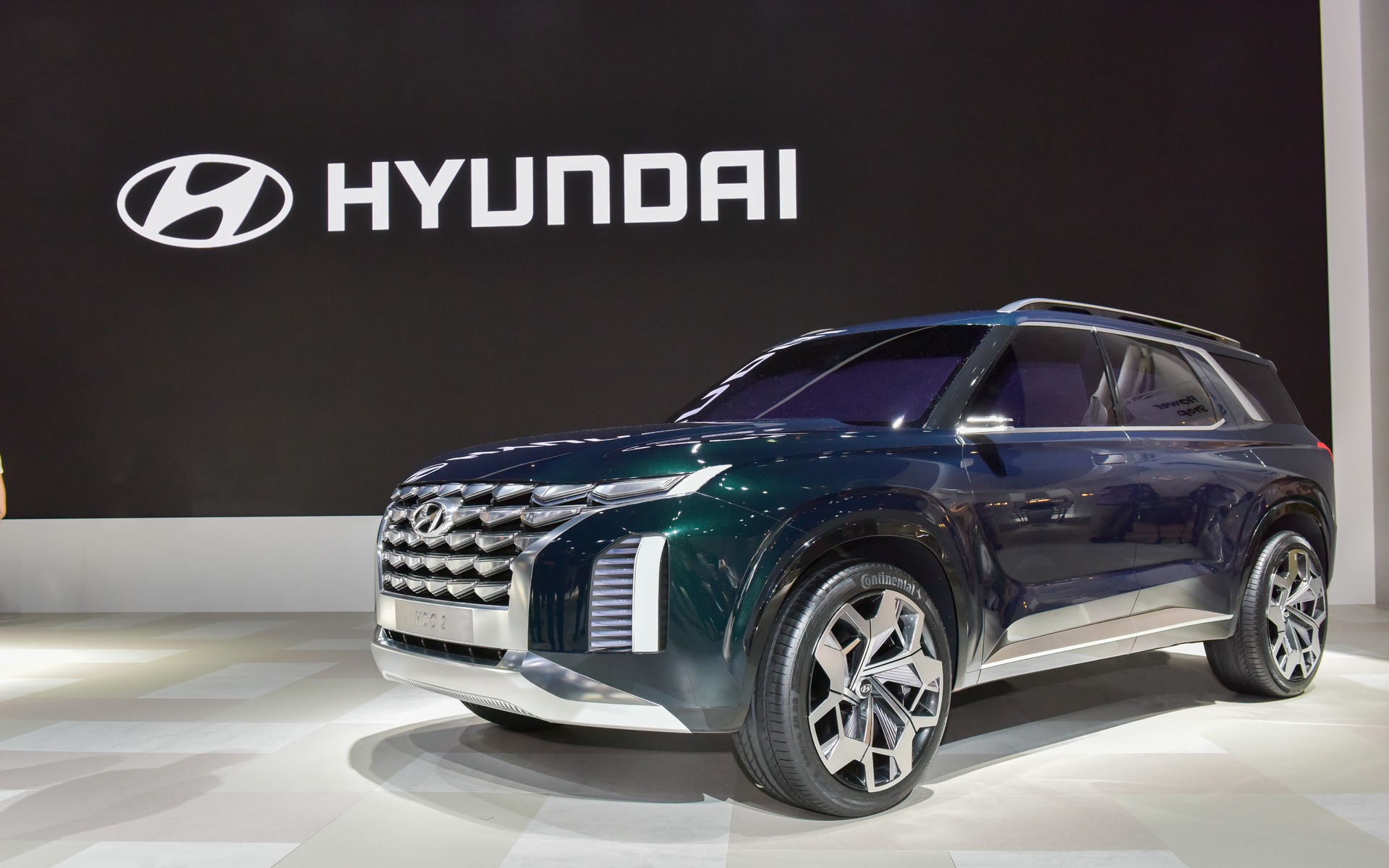 After introducing the "Sensuous Sportiness" design philosophy with the HDC-1 Le Fil Rouge sedan concept at the Geneva Motor Show earlier this year, Hyundai took another step in this new direction with the reveal of its latest SUV concept vehicle, the HDC-2 Grandmaster, at the 2018 Busan International Motor Show in South Korea.
What you're looking at is actually a preview of Hyundai's upcoming eight-passenger full-size SUV, which will slot above the redesigned 2019 Santa Fe and likely offer a hybrid powertrain in addition to the base engine when it goes on sale around the middle of next year. Sharing its platform with the Kia Telluride (also brand new), it is expected to be called "Palisade."
More than the Le Fil Rouge sedan, the HDC-2 Grandmaster proves the versatility of the new "Hyundai Look" strategy that will be portrayed in future vehicles from the brand.
"Making a big step forward in terms of design with the Hyundai Look strategy, we will move towards becoming a brand that customers can really relate to emotionally," said SangYup Lee, Vice President and head of Hyundai styling. "Moving on from being a brand that provides a great value, we will aspire to also become a brand that is widely beloved by our customers."
Named after the world's finest chess champion, the Hyundai HDC-2 Grandmaster is said to be designed through harmonization of four key principles—proportion, architecture, styling and technology—and bringing emotional value and desirability.
While the vehicle's shape is conventional and production-ready, the design of the front grille, lights and wheels is anything but. The way the headlights and "H" logo are integrated to the grille elements is particularly interesting. At the other end, the massive C-shaped taillights and equally sizable spoiler atop the liftgate add plenty of character to the big Hyundai and prevent it from looking like a Chevy Traverse from the rear.
Of course, the production model will be significantly less radical, but we should still expect the future Hyundai full-size SUV to be exciting to look at. Don't miss its global launch in the coming months!
Share on Facebook