Genesis, Kia and Hyundai Make All-Korean J.D. Power Quality Podium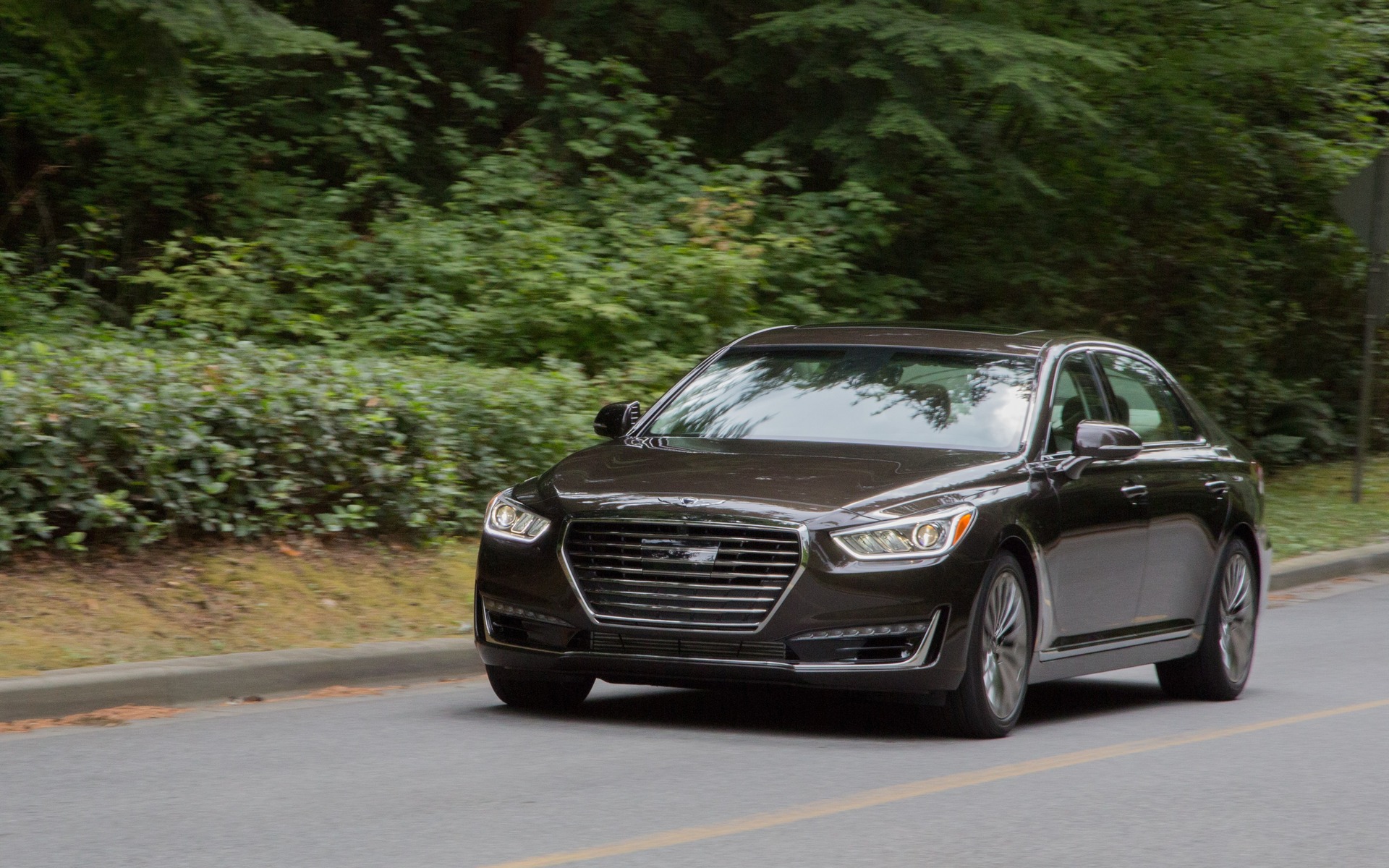 Score another victory for the Koreans in J.D. Power's annual Initial Quality Study—only this time it's Genesis sitting at the top instead of Kia, which ranked number one for the past two years.
Overall, new-vehicle quality has increased for the fourth consecutive year and has reached its best level ever. In fact, 21 of the 31 brands included in the study have bested their 2017 result. The area where car companies have made the biggest improvement is vehicle exterior, including less wind noise and fewer paint imperfections.
"There's no question that most automakers are doing a great job of listening to consumers and are producing vehicle quality of the highest caliber," said Dave Sargent, Vice President of Global Automotive at J.D. Power. "That said, some vehicle owners are still finding problems. As vehicles become more complex and automated, it is critical that consumers have complete confidence in automakers' ability to deliver fault-free vehicles."
Highest-quality brands in 2018
What is initial quality exactly? J.D. Power measures the number of problems experienced per 100 vehicles (PP100) during the first 90 days of ownership, with a focus on vehicle exterior, interior, safety, performance and other criteria.
For 2018, Genesis ranks highest in initial quality with a score of 68 PP100, followed by Kia (72) and Hyundai (74). This is the first time that three Korean brands are at the top of the overall ranking. Rounding out the top five are Porsche (79) and Ford (81).
Mazda is the most-improved brand according to J.D. Power. Mitsubishi, Cadillac, INFINITI, Hyundai and Lexus must be commended for their performance, as well.
Mitsubishi (111) remains near the bottom of the ranking, however. Only Subaru (115), Volvo (122), Jaguar (148) and Land Rover (160) are worse. Traditionally poor performers Fiat and smart are absent from the list due to an insufficient sample size.
Highest-quality models in 2018
The Porsche 911 has the lowest overall problem level (48 PP100) of any model this year and its lowest level for the current generation that dates back to 2013. The other segment winners are:
Infotainment and safety issues
J.D. Power says that Audio/Communication/Entertainment/Navigation remains the most problematic category for new-vehicle owners. However, this area has improved for the third consecutive year, led by fewer problems with built-in voice recognition systems.
Safety can be a problem as automakers add more advanced driver assistance systems to their vehicles. The level of problems is still low, but it has been increasing by about 20% annually for the past three years.
"As we look to the future, avoiding problems with safety and driver assistance technology is critical," Sargent said. "In an era of increasingly automated vehicles, vehicle owners have to be comfortable using foundational technologies like lane keep assistance and collision avoidance. Otherwise, automakers will not easily overcome consumer resistance to fully automated (driverless) cars."
Share on Facebook