2018 Honda Ridgeline: New Best Friends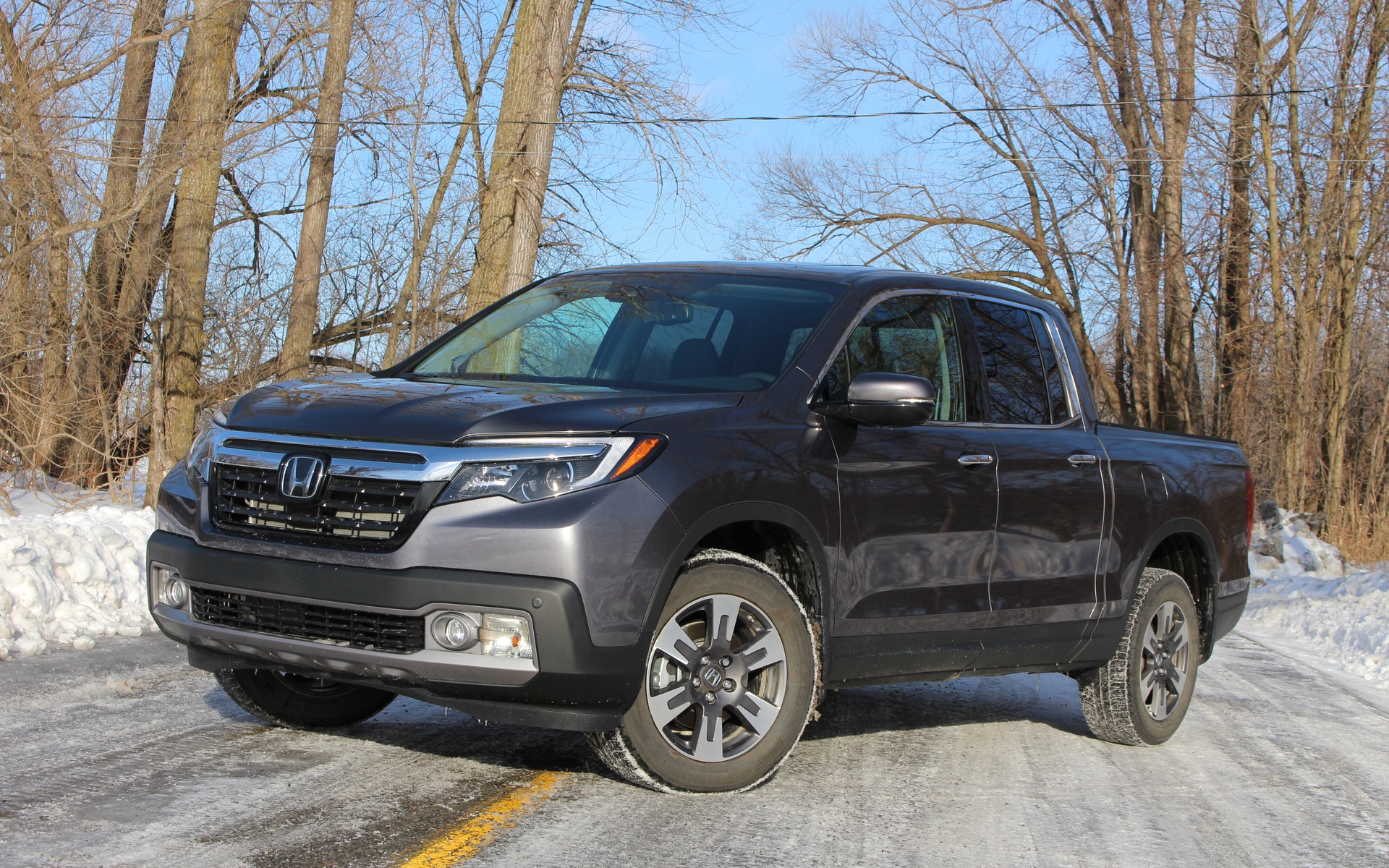 Strong points

Car-like comfort and handling
Good payload capacity
Clever and unique features

Weak points

Infotainment interface needs work
Worst max towing capacity among pickup trucks
High price
Full report
When we buy a pickup truck for the first time, it might seem as though everyone has magically become our best friend. That also happens when we win the lottery, but for very different reasons.
Owning a pickup means you can haul or tow just about anything, and that's where these "new" friends come into play. Because at some point in our lives, we'll all need someone with a pickup truck to help us move something, and that's why people who buy these trucks are suddenly smothered with affection.
The full-size pickup truck segment offers models powerful and robust enough to tow a house, but can be as lavish as luxury cars, and in many cases with a price tag to match. What if our needs or wants are more modest? The small pickup category, which almost died just a few years ago, is now back in business.
The second-generation, 2018 Honda Ridgeline, which competes with the Chevrolet Colorado, the GMC Canyon, the Toyota Tacoma, the Nissan Frontier and—soon—the Ford Ranger, is a different breed of truck. Just like the first generation was.
It's built on a unibody frame, unlike the rest that rely on a ladder-frame structure, which is considered to be more robust, but also heavier. The Ridgeline is the most car-like of the bunch, in both the way it drives and in regards to its capacities. More on that in a few seconds.
Under the hood is a 3.5-litre V6 that develops 280 horsepower and 262 pound-feet of torque, connected to a six-speed automatic transmission. In Canada, all-wheel drive is standard, and we're not talking about a part-time, four-wheel drive system with a low range, but a reactive system that would look right at home on the spec sheet of a crossover vehicle.
Under normal driving conditions, the powertrain sends its muscle to the front wheels, and when wheel slippage occurs, engine torque is reassigned to the rear wheels. There is what Honda calls a Traction Management System, allowing the driver to choose between Normal, Snow, Mud and Sand modes, but basically, the system does its work automatically. By the way, we averaged 11.8 L/100 km during our winter test.
Maximum towing capacity is rated at 5000 lbs. (2268 kg), which is the lowest in its segment. Considering the Ridgeline's bones, that's not really surprising. Buyers will have to decide whether that's sufficient for their needs, and if they're ready to get laughed at on a regular basis by "real truck" fans. On the other hand, it offers a payload capacity ranging from 1485 to 1572 lbs. (674 to 713 kg), a hair above the Colorado and Canyon cousins at the top of its category.
Truthfully, if we're planning on hauling an ATV or a snowmobile, or pulling a fishing boat or a pop-up camping trailer, the Honda can handle it. If we're garage-sale fanatics and need a vehicle that can carry antique furniture in a pinch, any pickup truck will do.
The 2018 Honda Ridgeline has some unique features that can make the pickup truck ownership easier. Its tailgate can be opened vertically, as usual, but also horizontally, like opening a car door. That allows closer access to the bed, but also to the 207-litre trunk that's hidden beneath the bed floor. Said trunk is weather-sealed, lockable and includes a drain plug. We can store dirty items in there that we would dare throw in the cabin. Or we can fill it with ice, dump in our favourite drinks and be the centre of attention at the next tailgate party.
Every 2018 Honda Ridgeline includes features such as a front wiper de-icer, 18-inch alloy wheels, an intelligent key, heated front seats, a 60/40 split flip-up rear bench with underseat storage as well as a seven-speaker sound system with infotainment touchscreen. Apple CarPlay and Android Auto integration are also offered.
A bunch of extra comfort and convenience items are available, too, but that means moving in trim levels and price. We can upgrade to leather upholstery, ventilated front seats, heated rear seats, an eight-speaker stereo, power-adjustable front seats, a heated steering wheel, three-zone climate control, a power sunroof, navigation and more. On the Touring and Black Edition trims, there's also a feature that sends music outside the cabin through concealed speakers in the truck's bed. And it sounds pretty good, too. That tailgate party we mentioned earlier? It's going to be epic because of us.
The 2018 Honda Ridgeline's cockpit is spacious—although the middle rear occupant might rub his or her on the ceiling—, comfortable and its switchgear is pretty straightforward. Except for the touchscreen interface, which isn't as reactive as it should be, while the button zones are slim and bunched together, so tapping the wrong one will happen frequently while driving. It's a distractive system and the absence of a physical volume knob is a hassle, too—although there is a volume control mounted on the steering wheel.
Pricing for the Ridgeline ranges from $37,290 to $49,290 before freight and delivery charges. That's a lot of dough for a midsize pickup truck, considering we can get our hands on a loaded full-size truck for the same investment. For what it's worth, there are no utilitarian, stripped-down or regular-cab versions of the Honda, unlike what's available elsewhere.
So, why should we buy a Ridgeline? It won't be for the price, but rather its everyday practicality, because it's easy to park and drive in urban areas, it's fairly efficient and it provides the comfort of a high-riding automobile. And it benefits from Honda's reputation for reliability and its strong resale value. It may not be a "real" truck according to some people, but it will still attract a lot of newfound best friends.
Share on Facebook