2018 Honda Ridgeline: One Size Fits All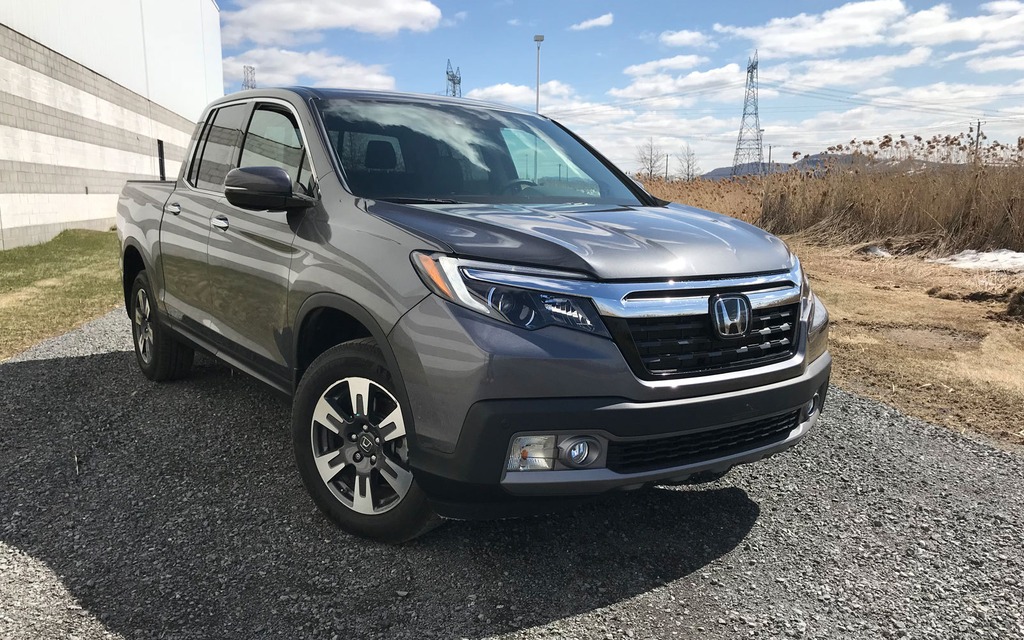 Strong points

Drives like an SUV
Well-designed interior
Offers unique versatility

Weak points

No physical volume knob
Fuel consumption was a little high
Priced like a full-sized pickup
Full report
If you had to choose a single vehicle that could fulfill just about any need that a young family would require, I can think of no better option than the Honda Ridgeline. It's been the case for so long that the choice for minivan-averse people was between an SUV and a pickup truck, but the ridgeline muddies those waters a bit.
What's also interesting is that the Ridgeline probably doesn't cross the mind of the swath of people who are full-size pickup buyers. It's definitely true that the Ridgeline isn't designed to match the capabilities of these full-size workhorses, but it's also true that the vast majority of pickup buyers don't use their trucks to their full extent.
The Ridgeline didn't just come on the market this year either. The redesign in 2017 really brought this vehicle into contention because the prior years were seen as a bit too awkward-looking. For all intents and purposes Honda, has effectively created an SUV with a bed in the rear.
Why is this important? Well for one, it drives like a sport utility vehicle. Anyone who has ever driven a pickup knows they are a bit bulky and a bit rough around the edges. The new ones are excellent, but still far off from the comfort of an SUV. The Ridgeline shares none of these characteristics and is right at home cruising on the highway or running to the grocery store.
The front end cloned from the Honda Pilot is vastly better looking compared to the previous generation. There are new premium features including standard LED taillights, with available features such as LED projector headlights and LED daytime running lights on the more upscale trim levels.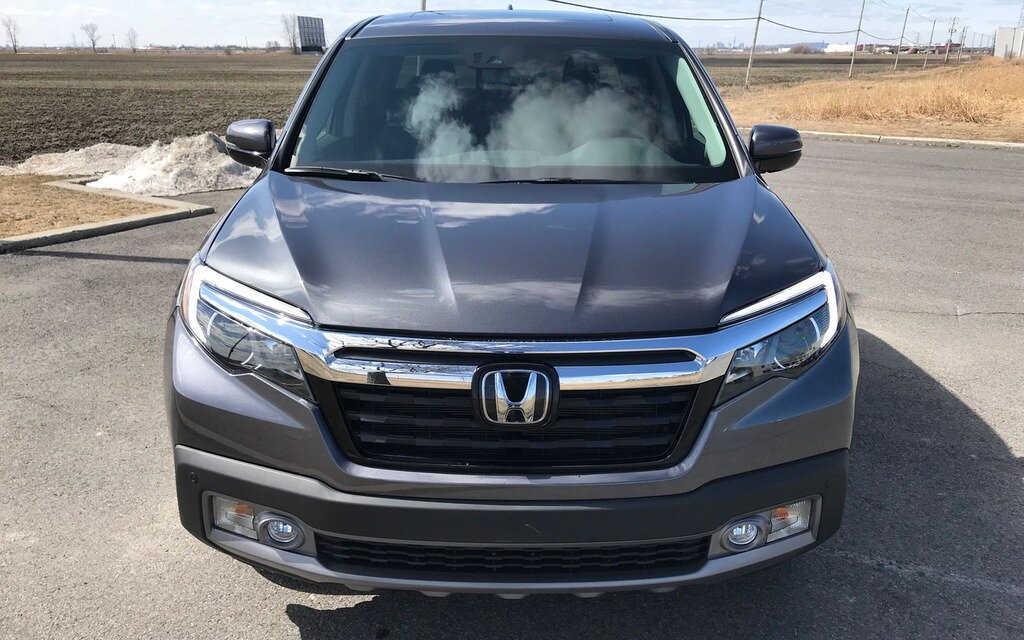 As you can imagine, the interior of the Ridgeline is also very similar to that of the Pilot. There are some differences such as the presence of a mechanical shift lever compared to the push-button system on the Pilot. The layout of the controls is extremely well thought out and everything is simply to operate. The test vehicle's touring trim is loaded with features such as leather seating, leather-wrapped steering wheel, blue ambient lighting, heated and ventilated front seats, and a premium 540-watt audio system.
The cabin is quite spacious with plenty of room for five adults. The 60/40 split rear seat has the ability to fold up and create an interior storage space for boxes and smaller things in case the truck bed would be overkill. It also has the added bonus of not getting your stuff wet if it happens to be raining.
Honda's infotainment system could be improved upon because it's a bit more difficult to operate and get used to compared to other systems. The interface is cluttered with small touch buttons that can be difficult to choose quickly and efficiently. The biggest problem is actually the lack of a volume knob. Honda has opted for a tiny volume control button next to the touchscreen surface that requires effort and concentration to hit it with your finger because it's so small. For something that gets used more than any other button, this desperately needs to be changed. Other models such as the CR-V do come equipped with the knob, so I hope it makes its way to the Ridgeline soon.
The Ridgeline has a class-leading maximum 1572-pound (713-kg) payload capacity (which varies by trim) and up to 5000-pound (2268-kg) towing. Again, this doesn't match the prowess of full-size pickups, but it's still fairly robust. With a unibody construction, fully independent front and rear suspension systems, the Ridgeline offers vastly superior ride comfort and handling precision compared to conventional body-on-frame truck offerings. For the times when you aren't towing or hauling anything, this is exactly what the doctor ordered.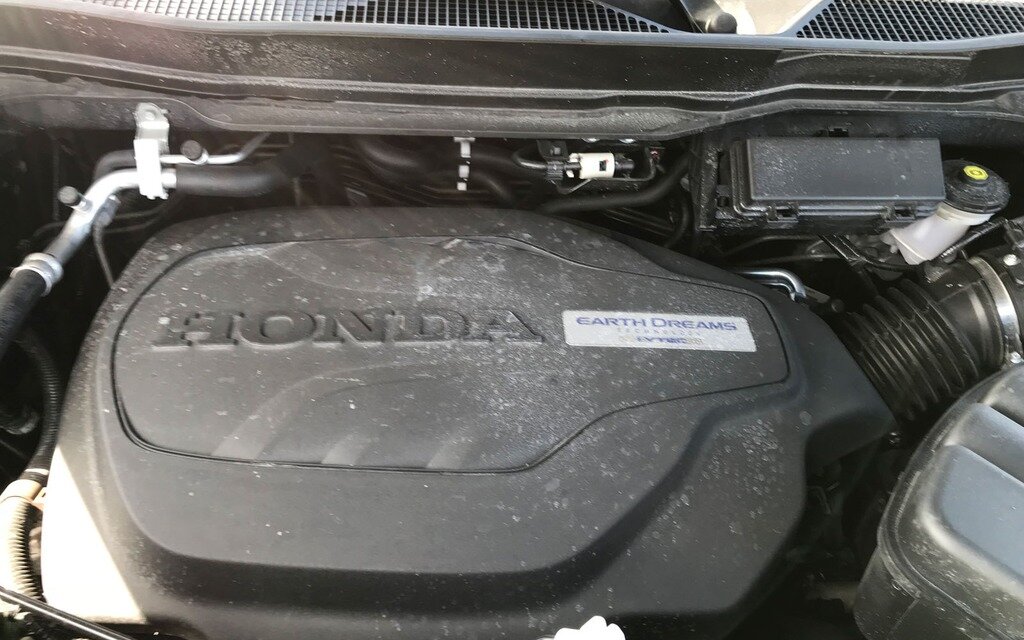 Under the hood is Honda's 3.5-litre i-VTEC V6 engine mated to a six-speed automatic transmission. Output is rated at 280 horsepower and and 262 lb.-ft. of torque. For added fuel economy, three cylinders are shut down under light throttle load. The all-wheel drive system is capable of transferring up to 70 per cent of the power to the rear wheels if necessary. Normal, Snow and Mud and Snow drive modes help ensure you don't get struck in your mild-duty off-road adventures. All models also come standard with a Class III towing hitch and a seven-pin wiring connector.
I used the Ridgeline to haul three kids to and from school most days and helped a friend move on the weekend. It was a breeze for both the mundane and heavy-duty tasks.
So what can you expect to pay for this Swiss-army knife of a vehicle? The base model starts at $37,290 before freight and delivery charges, the Sport trim is $40,290, the EX-L is $43,290 and the Touring $47,790. If you want the Black Edition with a few neat styling modifications, add $1,500 to the Touring's price. While you can certainly get an F-150 for less money, the Honda Ridgeline's functionality makes it worth it and anyone in the market for a pickup needs to at least drive one before
Share on Facebook