The Car Guide's 2019 Best Buys: Honda Ridgeline
Every year, The Car Guide's team of journalists publishes its Best Buys in a wide range of vehicle categories, including cars and utility vehicles, but also pickup trucks. With this information, consumers can make a sound purchase decision.
In the compact and midsize pickup truck segment, the Honda Ridgeline was awarded the Best Buy title this year. Unlike other models on the market, this one is built on a unibody structure, giving it the ride quality and handling of an SUV. Its 3.5-litre V6 provides good performance and decent fuel economy, and its all-wheel drivetrain is capable in all situations.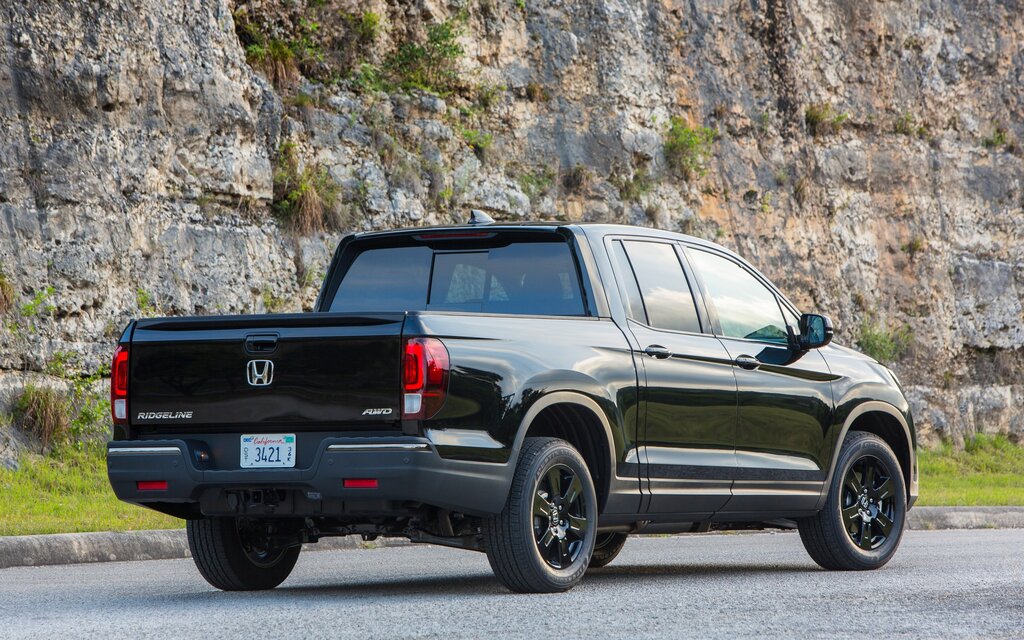 While the Ridgeline's towing capacity can't quite match those of its rivals, its payload capacity is quite competitive. This pickup even offers a lockable, 207-litre trunk hidden underneath its bed floor, and its tailgate opens in one of two ways—both unique features in its segment. Last but not least, this truck flaunts a spacious cockpit, even for rear-seat passengers, along with a comprehensive list of safety features. The Honda Ridgeline retails from $40,990 before freight and delivery charges.
In second place, we find the Chevrolet Colorado and GMC Canyon (MSRP from $27,000 and $27,700 respectively), available in a variety of configurations and trim levels, including the ZR2 at Chevrolet and the Denali at GMC. Three engines are offered, among which are the 3.6-litre V6 and the turbo-diesel four cylinder, the latter allowing for class-leading towing capacity.
The Toyota Tacoma (MSRP from $31,825) takes third place thanks to its numerous available configurations, its two reliable engine choices—four cylinder and V6—as well as its undeniable capability to conquer the unbeaten path, especially in the case of the TRD Off Road and TRD Pro variants. The Tacoma also boasts excellent resale value.
Share on Facebook