2017 Chevrolet Colorado ZR2: Life Off (or On) the Beaten Path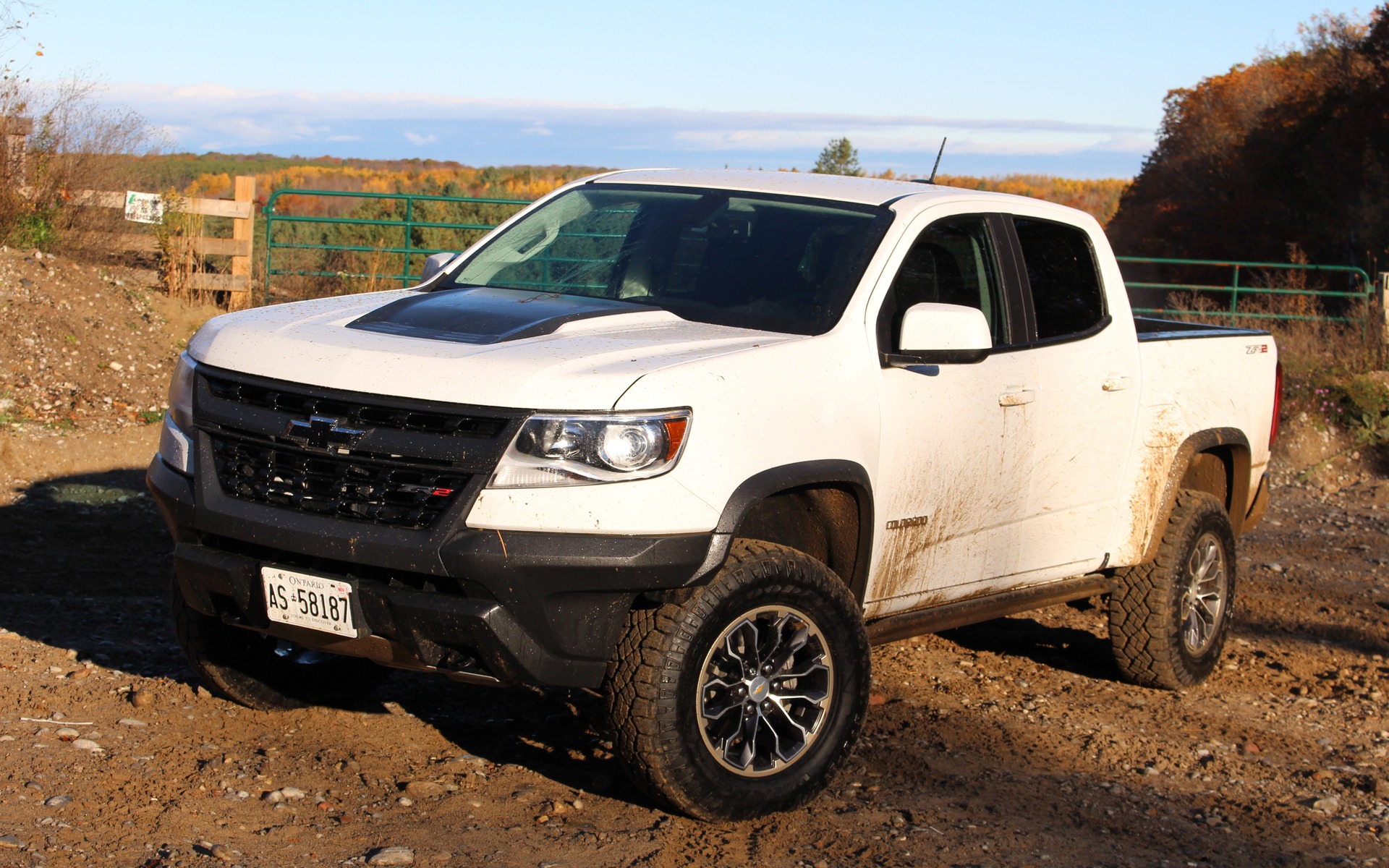 Strong points

Off-road capabilities
Brutish styling
On-road manners

Weak points

Heavy fuel consumption
Some cheap interior plastics
Lowered towing capacity
Full report
If you spend most of your weekends outside, hitting the trails and having fun going where very few vehicles can physically reach, then you probably already own some sort of off-road vehicle. An ATV or a dirt bike, perhaps, but also a Jeep Wrangler, a Toyota FJ Cruiser or a Nissan Xterra.
Have you thought about a pickup truck? Not one solely capable of towing the trailer on which you carry your recreation vehicle around, but a pickup with true off-road capabilities. There are actually a few on the market, such as the Ford F-150 Raptor, the Toyota Tundra TRD Pro and the Ram 2500 Power Wagon. However, these are way too big for the average trail in the woods.
Among the smaller trucks, there's the Toyota Tacoma TRD Pro as well as the new-for-2017 Chevrolet Colorado ZR2. And it's yet to be officially confirmed, but a pickup version of the all-new Jeep Wrangler JL should eventually appear.
While the Tacoma TRD Pro looks like the adventurous type, the Colorado ZR2 clearly shows off its all-terrain prowess with a two-inch suspension lift, minimalist front bumper and optional bed-mounted, full-size spare tire carrier. Fender flares were necessary to house the 3.5-inch front and rear track increase compared to a run-of-the-mill Colorado. The black hood bulge is purely visual, but the extra underbody plating is extremely useful to protect the mechanicals from damage.
The 2017 Chevrolet Colorado ZR2's standard powertrain is a 3.6-litre V6 that develops 308 horsepower and 275 pound-feet, mated to an eight-speed automatic transmission. However, the 2.8-litre, turbo-diesel four-cylinder engine is also available, managed by a six-speed automatic. The diesel mill is a feature the Toyota doesn't offer, and helps cut costs at the pump.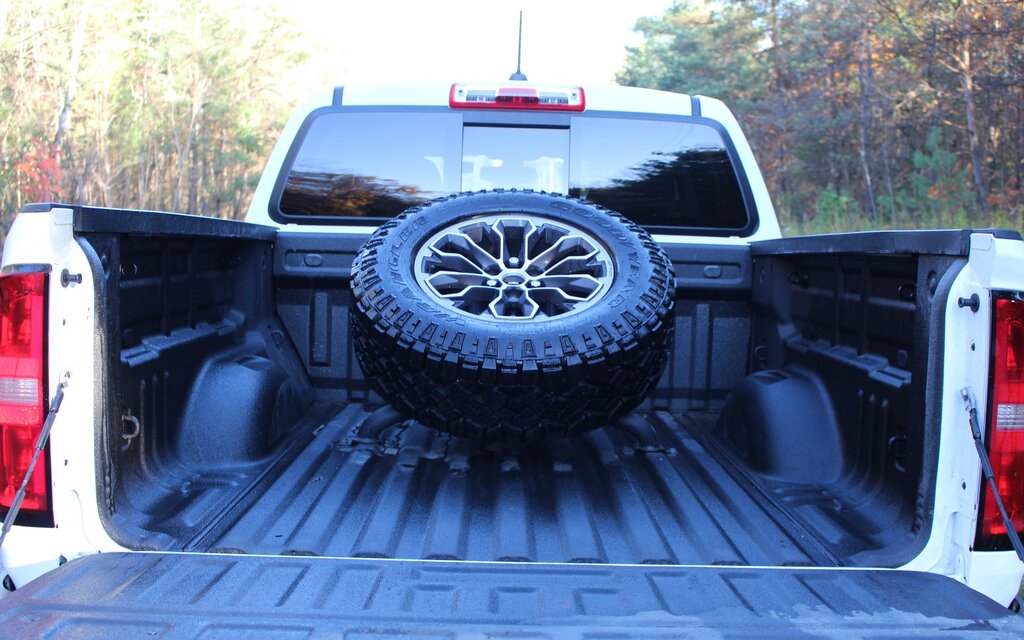 The ZR2 with the V6 is rated at combined city/highway average of 14.1 L/100 km, or about two litres more than with a regular Colorado, while the 2.8-litre engine is rated at 11.7. However, the ZR2's diesel mill is rather noisy and lacks refinement, and it costs about $4K more than the V6. We'll stick with the latter, and that's the engine we chose during AJAC's annual Testfest event, which took place at Canadian Tire Motorsport Park.
Near CTMP, there are some "unassumed" roads—more like snowmobile trails—that are perfect for evaluating certain capabilities of off-road vehicles. The trail is filled with muddy ruts, bumps and rocks, on which many vehicles would either get stuck or damaged. However, it was a walk in the park for the ZR2, which barely got bogged down by its mudbath.
Thank the Dynamic Suspensions Spool Valve (DSSV) dampers—created by Canadian company Multimatic—, the 31-inch Goodyear Wrangler Duratrac tires and the generous ground clearance, but especially the dampers that allowed the suspension to adapt to the surface without sending harsh jolts through the cockpit. On the open road, the ZR2's ride is smoother than the TRD Pro's or the Wrangler's.
The ZR2 obviously benefits from a four-wheel drive system with low range, but also front and rear locking differentials. Throttle input isn't too sensitive, making rock climbing much easier. Oh, and the Colorado's trailering package is standard on the ZR2, which can tow up to 5000 pounds (2268 kg), although the Tacoma TRD Pro can pull up to 6400 pounds (2903 kg).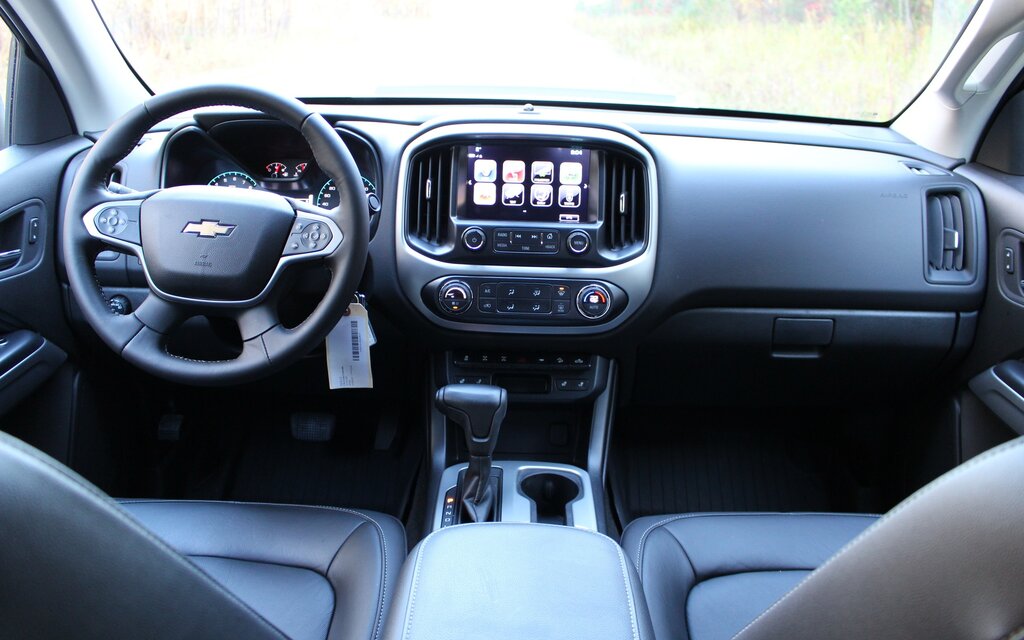 Uplevel versions of the 2017 Chevrolet Colorado, including the ZR2, can be equipped with a remote engine starter, leather upholstery, heated front seats and a rearview camera. A Chevrolet MyLink infotainment system with eight-inch touchscreen is included, as is a 4G LTE on-board Wi-Fi hotspot (subscription required). Navigation and a seven-speaker Bose stereo are optional. The MyLink interface is very easy to use, thanks to its simple menu and button layout.
As usual in Chevrolet products, interior assembly is generally good, but the choice of materials isn't always up to par with what most competitors offer. Shiny and grainy plastics adorn lower sections of the dashboard and certain portions of the seating surfaces have the look and feel of vinyl instead of leather—or even simulated leather.
Pricing for the 2017 Chevrolet Colorado ZR2 starts at $44,540 before freight and delivery charges, but that's for the extended-cab version, which offers very little rear-seat room, but a longer bed. The ZR2 Crew Cab is listed at $45,840. In comparison, the Tacoma TRD Pro starts at $50,100, but if you want an automatic transmission—the ZR2 doesn't offer a manual gearbox—the Toyota's price climbs to more than $53K.
So, TRD Pro or ZR2? They're both extremely capable pickups, but it depends on what you prefer doing when you're off-roading. For slower, rock-hopping exercises, the Tacoma possesses more electronic features such as Crawl Control and Multi-terrain Select, but if a faster-paced, trail-blazing adventure is more up your alley, the ZR2's impressive suspension and ground clearance should be a better choice.
Share on Facebook