2018 Honda Clarity PHEV: The Greenest Honda you can Buy Today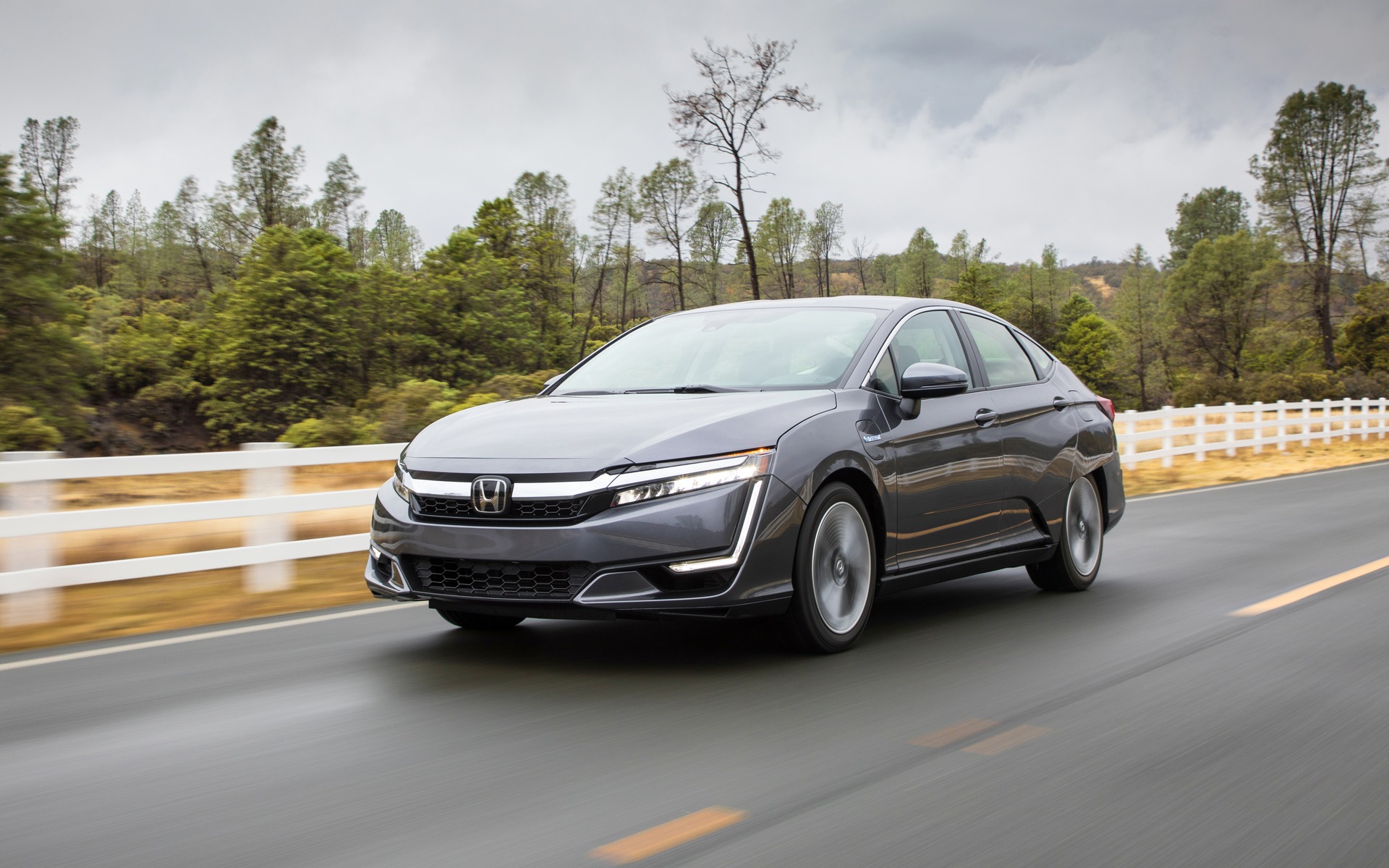 Strong points

Quiet, refined ride
Very efficient powertrain
Good electric range
Roomy interior
Low fuel consumption

Weak points

Questionable styling
Pricey
Lane-keep assist somewhat intrusive
Infotainment system lacks basic manual controls
Full report
SCOTTSDALE, Arizona – Unless you've been hiding in a cave for the last few years, you're surely aware that the drive towards electrification is well underway, with most automakers announcing plans to offer new hybrid, plug-in hybrid and battery electric vehicles in the near future.
In fact, the first company to offer an electrified mass-produced car in North America was Honda, when it launched the Insight hybrid in 2000. More recently, the company announced that two thirds of the cars it will sell by 2030 will be available with some form of electric propulsion.
Moving toward that goal, the Japanese automaker launched two electrified versions of the Honda Clarity, a battery-electric model and a hydrogen fuel-cell model, in a couple of U.S. states earlier this year. Those two electrified vehicles will not be coming to Canada, but there is a third version that will come here, the 2018 Honda Clarity plug-in hybrid. We had a chance to drive it at its North American launch held in Scottsdale, Arizona.
A Plug-in with Power
Despite having been the first company to offer a hybrid in North America, Honda had but one remaining electrified vehicle in its line up in 2017, the Accord Hybrid, after having dropped the Civic and CR-Z hybrids. Now there are two (more are coming), and the Clarity is a plug-in hybrid that combines a 1.5-litre, 103-horsepower Atkinson-cycle four-cylinder engine with a 181-horsepower electric motor. Combined output is 212 hp and 232 lb.-ft. of torque, which is right on par with the Accord Hybrid.
Being a true plug-in, the gasoline engine is used primarily as a generator, which charges the 17-kWh lithium-ion battery that in turn powers the electric motor that drives the wheels, very much like a Chevrolet Volt. However, it differs from the Volt in that the Clarity's gasoline engine can also be coupled to the wheels through an electronically controlled clutch, during steady highway cruising which, according to Honda, is more efficient under those conditions than electric drive.
Otherwise, most of the time, it is the electric motor that propels the car. The Clarity boasts an electric-only range of up to 76 km, while gasoline consumption is rated at 5.6 L/100 km and combined electric and gasoline fuel consumption is 2.1 Le/100 km. Total range, which includes 26 litres of fuel in the tank when full, is just a smidgen below 550 km.
Styling, at least according to some early social media comments, isn't winning over the general public. However, the Clarity's silhouette was mostly dictated by aerodynamics. Air curtains just ahead of the wheels allow air to pass over the wheel wells to reduce drag. The skirted rear fenders, which are reminiscent of the first Insight, are designed to keep air from entering the rear wheel wells. Reducing drag is essential to help maximise battery electric range.
The Clarity has five drive modes, selectable through three buttons, Econ, Sport and Hybrid. Econ mode is good for maintaining battery power in stop-and-go traffic, and it reduces output and softens throttle response. You'll want to use the default Normal mode for more aggressive acceleration, and for a really peppy pick-up, Sport mode gets the engine kicking in sooner, making the Clarity surprisingly quick off the line. Selecting drive modes is intuitive, since you don't have to wander through any menus to do so.
Hybrid mode conserves battery power, and if you hold the Hybrid button down for a couple of seconds, the Clarity goes into charge mode, prioritising the gasoline engine, even when at a stop, to either charge the battery if it's running low, or to preserve its charge for later use when electric-only driving is preferred, like in stop-and-go traffic.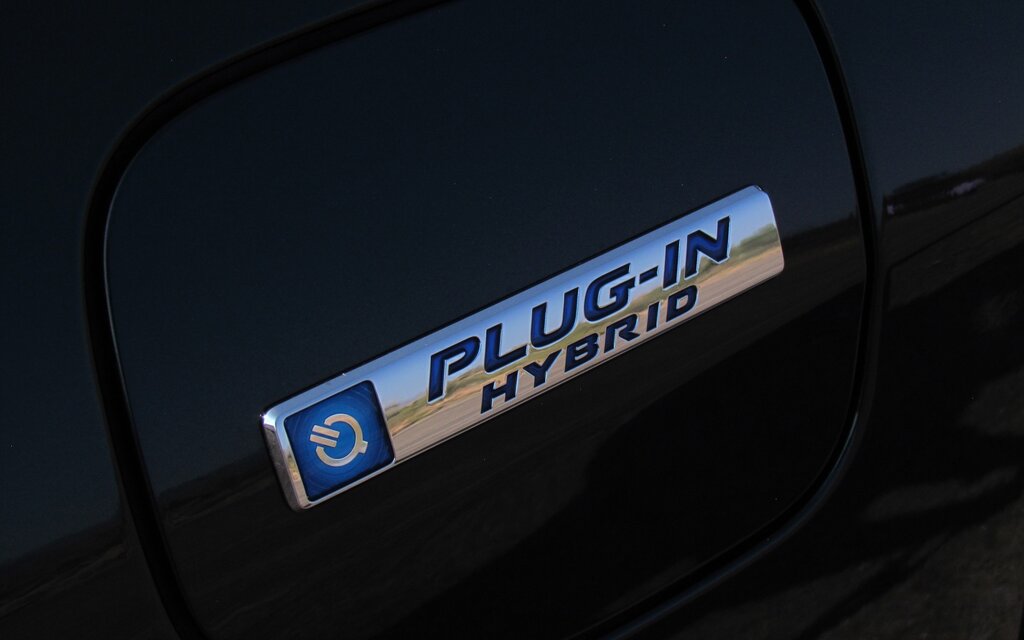 Midsize comfort
The Clarity features proper midsize interior dimensions and has a comfortable and roomy cockpit. With a cargo capacity of 439 litres, the Clarity gives up only 34 litres of trunk space to the gasoline-powered Accord. An uncluttered display screen behind the steering wheel offers energy level, speed and other trip info, while an eight-inch central screen offers infotainment, navigation, as well as battery charge and power info.
If you're someone who isn't a fan of the Clarity's styling, you'll get some relief once you get into the driver's seat. The Clarity has very refined road manners, with composed, yet modestly communicative handling. It's not sports-car engaging, but it won't put you to sleep, either.
The cabin is well insulated from road and wind noise, and when combined with silent electric operation, which is most of the time, the interior is very quiet, giving the Clarity a premium-car feel. Even when the engine does fire up to give the batteries a boost, it is almost imperceptible. The only time you really note the presence of the engine is when you require full power, when it comes on and revs loudly until you lift your foot from the floor.
The 18-inch aluminum wheels include hubcaps, which are said to make the wheels more efficient aerodynamically. Curiously the same unidirectional pattern is used on both sides of the car, so presumably, to me at least, they are aerodynamically efficient on one side, but not on the other.
Regenerative braking is, of course, incorporated to help preserve battery power, and it is adjustable to four levels of intensity through a pair of steering wheel-mounted paddles. The paddles are very handy, allowing you to slow down as needed without using the brake pedal when following traffic, but the level you choose will only stay in memory when in Sport mode, otherwise it defaults to the lowest level a few seconds after you get back on the gas. I would prefer that it kept the selected level, especially in Econ mode, where maximum battery efficiency is required.
Two trim levels are offered, the base Clarity, and the more accessorized Touring model. Pricing starts at $39,900, and $43,900 for the Touring. Adaptive cruise, blind-spot alert and lane-keep assist are standard, as are Apple CarPlay and Android auto. In fact, you get most of the useful features as standard, with the Touring adding mostly cosmetic touches, leather as well as satellite navigation and radio.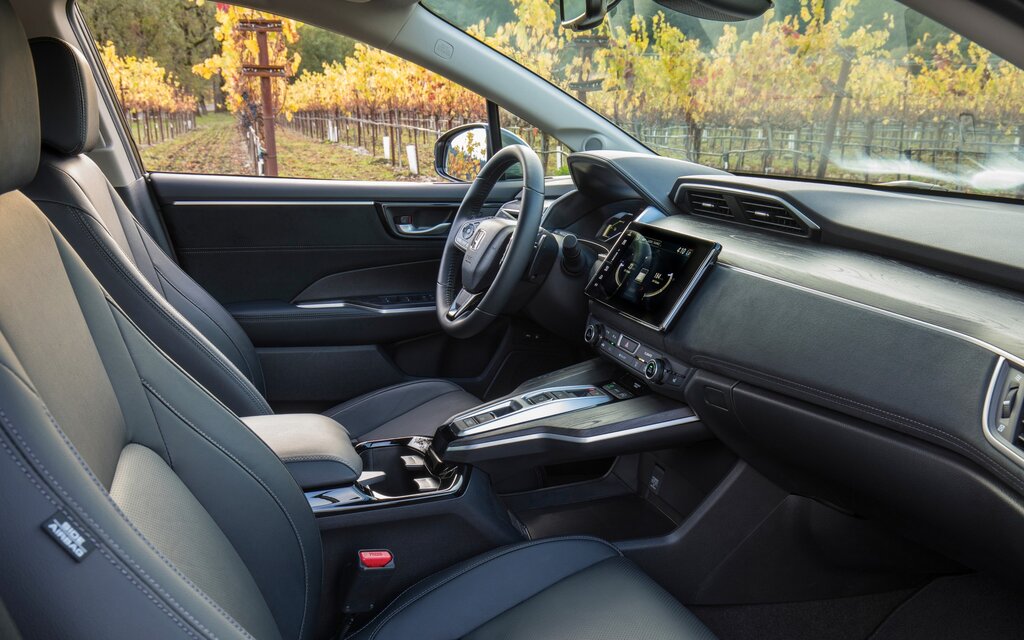 The Clarity is currently in dealers, and it is eligible for the maximum available government rebates, which are $14,000 in Ontario, $8,000 in Quebec and $5,000 in British Columbia.
Honda aims to make the hybrid experience more appealing "for any midsize sedan buyer… with no compromise." While that holds true in the spaciousness of the interior and the ride quality, the styling might put off many of those sedan buyers, and when not factoring in the rebates, it's quite a bit costlier than even Honda's other midsize, the Accord, which starts at $26,500.
However, if fuel efficiency is high on your list of priorities, the Clarity is among the most efficient vehicles out there, especially when factoring in its size, its everyday convenience, and its interior comfort.
Share on Facebook