2019 Porsche Cayenne: A Little Bit of Panamera, a Lot of 911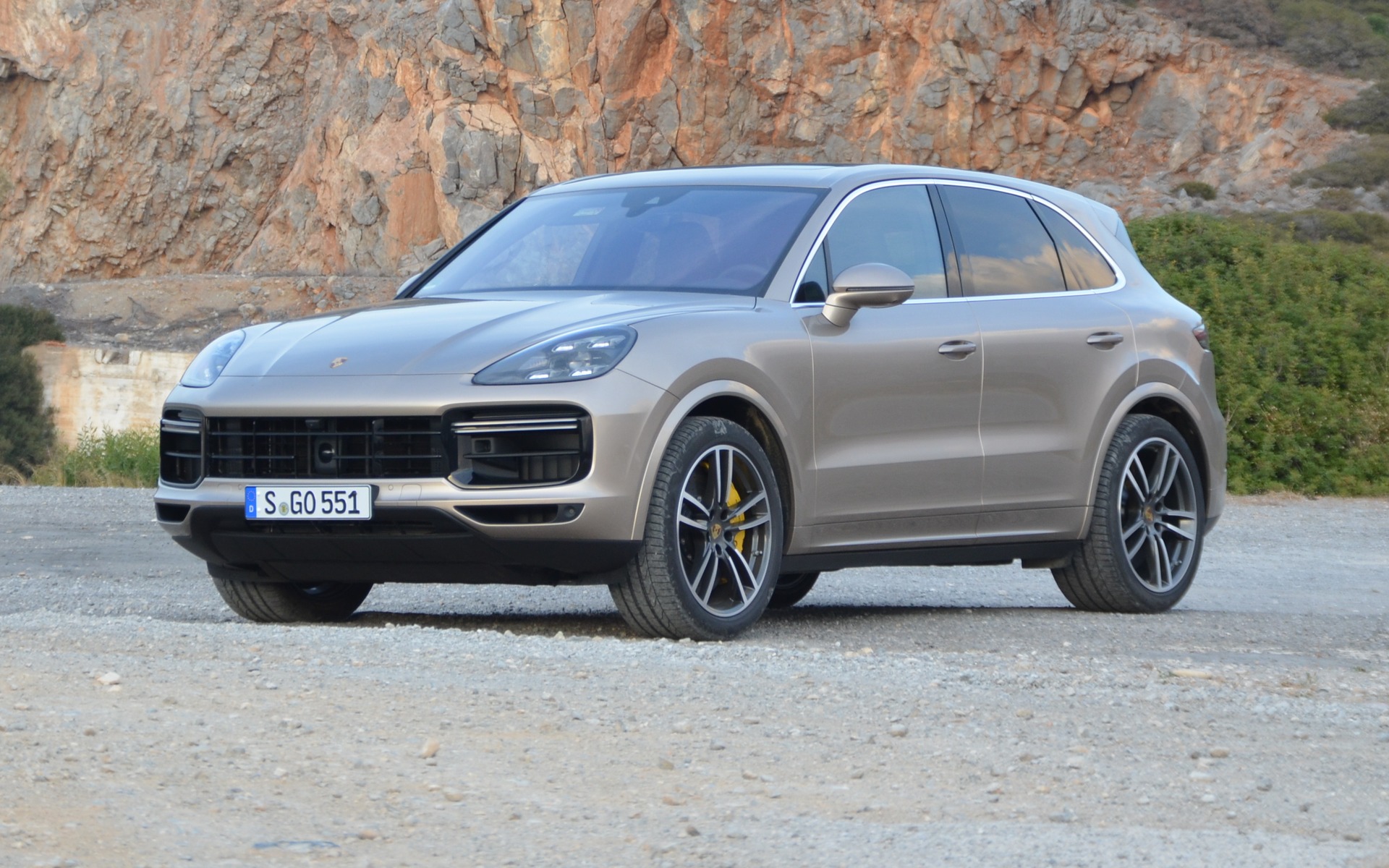 Strong points

Timeless lines
Powerful engines (V6)
Very powerful engine (V8)
Extraordinary handling
Advanced technologies

Weak points

Heavy vehicle
Purchase, options and maintenance costs
Steering is a little light (base version)
Infotainment system and several technologies take some getting used to
Full report
Porsche is already unveiling a 2019 model. This move is undoubtedly to prove to its loyal clientele that it's still a step ahead of the curve and also to taunt its rivals.And not just any model, either. It's the Porsche Cayenne, which, much to the dismay and anguish of many enthusiasts, saved the German brand 15 years ago.
Make no mistake about it: the fact that Porsche can still offer a 911 in a multitude of versions and a 718 Boxster and 718 Cayman at the cutting edge of driving, is all thanks to the big and profitable Cayenne as well as the smaller—but just as profitable—Macan.
The future is now
Since its debut in 2002 as the 2003 model, the Cayenne has sold more than 770,000 units, which is no small feat considering its price. In 2011, a brand new Cayenne was born, with a style very similar to that of the first. That brings us to the present and the third-generation 2019 Cayenne.
A few days ago, we had the opportunity to drive the third-gen Cayenne on the winding and mountainous roads of the Greek island of Crete. I know, I know: it's a tough job, but someone has to do it.
Engines
The basic Cayenne gets a turbocharged, 3.0-litre V6 developing 340 horsepower between 5300 and 6400 rpm and 332 lb.-ft. of torque between 1340 and 5300 rpm, promising a 0-100 km/h time of 5.9 seconds. As for the Cayenne S, it features a twin-turbo V6 generating 440 horsepower between 5700 and 6600 rpm and 406 lb.-ft. of torque between 1800 and 5500 rpm, good for a 4.9-second 0-100 km/h time.
The Turbo is in another category altogether with its twin-turbo, 4.0-litre V8 and 550 horsepower available between 5750 and 6000 rpm. The torque is 568 lb.-ft. between 1960 and 4500 rpm. 0 to 100 in 3.9 seconds—how's that for performance?
No matter which engine you choose, there's a brand-new eight-speed Tiptronic S automatic transmission. It goes without saying that it's equipped with standard all-wheel drive. The Cayenne, be it the Turbo, S or base version, can tow up to 3500 kilograms (7716 lbs.) if the trailer is braked, or 750 kg if unbraked.
20 seconds of fun
As with the 911 and Panamera, the Cayenne equipped with the Sport Chrono Package has the fantastic Sport Response feature, activated by a discrete button on the steering wheel. It gives the vehicle a phenomenal power thrust that lasts 20 seconds, which is useful for passing slowpokes.
When Sport Response is engaged, the transmission shifts into the ideal gear, the accelerator becomes more sensitive and a countdown is displayed in front of the driver. Having tried it a few times, I can tell you that it's really something.
High-end technology
The engineers also focused on the chassis. In addition to using more aluminum as a means of reducing the overall weight—which remains substantial—they tacked on rear-wheel steering, tungsten-carbide coated brakes and a three-chamber adaptive air suspension.
Also, there's an electromechanical antiroll stabilization system known as Porsche Dynamic Chassis Control (PDCC) made up of front and rear stabilizer bars that can be made more or less firm in a few fractions of a second to compensate for weight transfers. We were able to test drive two Cayennes (S and Turbo) equipped with this optional stabilization and a basic Cayenne without.
At the risk of disappointing you, we didn't notice a big difference, at least not while driving on public roads at relatively slow speeds. Sure, there was a little more body roll in the Cayenne without PDCC, but since the vehicle possesses a perfectly balanced chassis, the difference isn't dramatic. Those who drive all-out on a track should notice a bigger difference.
You can't rewrite the laws of physics
Regardless of the version, it's very hard to catch the Cayenne off guard. Having had the chance to compare them to one another, some small things stand out. First of all, the base version is definitely less powerful than the S or Turbo, but it's not exactly a snail either. The steering is lighter and offers less feedback from the road, but nothing to set social media atwitter.
Even in the base version, handling is impressive. You turn the wheel and the vehicle puts itself in the right position and turns, regardless of speed. But you have to be careful with this type of handling. First you take a turn fast, then faster, then too fast¾you get the picture. The various stability control systems can get you out of a jam, but they can't rewrite the laws of physics.
At the other end of the spectrum, the Turbo seemed a little too, well, everything. Too powerful, too thirsty, too heavy for anyone who just wants to get from point A to point B. You might ask: "As long as you're going from A to B, you may as well do it in style and enjoy superb engine sound during acceleration." My response to that would be, "Sure, as long as I don't have to make the payments on it."
The most pleasant Cayenne to drive remains the S, at least until a GTS version is introduced. The V6 is never short of juice, the turbos spool up instantaneously and the suspension is softer than in the Turbo. Note that even in the Turbo, it's not unpleasant. It's just a little more firm, that's all.
Off-roading with confidence
During our test drive, we weren't able to do any serious off-roading, but with its adaptive air suspension, five modes and four preselected heights, there's no question that a Cayenne will suit the needs of those wanting to go to the cottage on a rainy day. Moreover, unlike the previous generations, Porsche seems to be placing more emphasis on its SUV's dynamic capabilities than on its off-road talents.
The third-generation Cayenne is an undisputed success and sales of the current model prove it. However, Porsche must never rest on its laurels, as the competition is closing in. Mercedes-Benz (AMG GLE 63 S), BMW (X5 M), Land Rover (Range Rover Sport SVR) and Jeep (Grand Cherokee Trackhawk) are almost certainly studying the 2019 Cayenne as we speak!
The Cayenne and Cayenne S will arrive at Canadian dealerships in the summer of 2018. You'll have to wait an additional few months before being able to get the Cayenne Turbo.
Starting price of the Cayenne: $75,500
Starting price of the Cayenne S: $92,600
Starting price of the Cayenne Turbo: $139,700
Share on Facebook