2019 Porsche Cayenne: A Little Better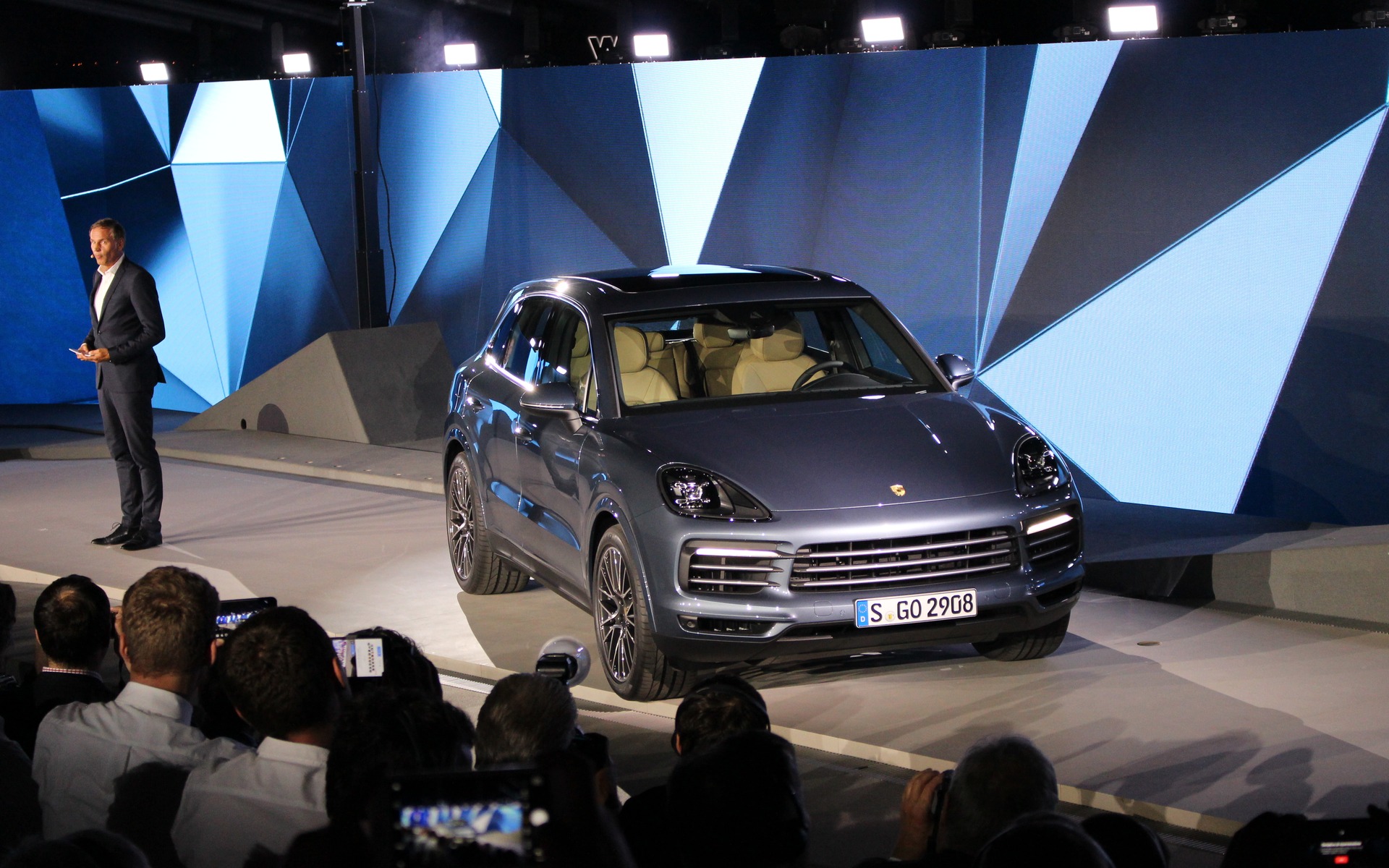 ZUFFENHAUSEN, Germany – Porsche's words, not ours. During the world debut of the all-new, third-generation Cayenne, the SUV was described as being "a little better" than its predecessor.
This may sound like they're not really enthusiastic about their redesigned utility vehicle, but truthfully, how else could they describe it without making the current-gen Cayenne look like an obsolete machine? It was tough to improve such a successful SUV—Porsche sold almost 500,000 second-gen units and about 260,000 copies of the first Cayenne—and being a little better than something great is actually something.
The 2019 Porsche Cayenne will once again cater to those who want the ultimate comfort and versatility, amazing off-road capabilities and blistering performance all in one alluring package. Its new design shares many styling cues with the new 2018 Porsche Panamera, including the creased hood, the front fenders that raise higher than the hoodline (Porsche calls them wings), the slim full-width taillights as well as the square-ish headlight clusters with a signature four-point lighting pattern.
Wheelbase is unchanged, while overall length and width are up slightly. With the rear seats upright, cargo space has been increased by 100 litres for a total of 770, or 1710 litres with the rear seatbacks folded down. It's still unmistakably a Cayenne, though, and the look hasn't evolved all that much compared to the outgoing model.
Two variants will be available at launch. The base 2019 Porsche Cayenne will be equipped with a turbocharged, 3.0-litre V6 that develops 340 horsepower and 332 pound-feet of torque, good for a 0-100 km/h dash of 5.9 seconds. The Cayenne S will obtain a twin-turbo, 2.9-litre V6 that belts out 440 hp and 406 lb.-ft., allowing the SUV to reach 100 km/h in 4.9 seconds. Both will be connected to an eight-speed automatic transmission and standard all-wheel drive. Over the next few months, in pure Porsche fashion, GTS, Turbo and E-Hybrid variants will be unveiled as well.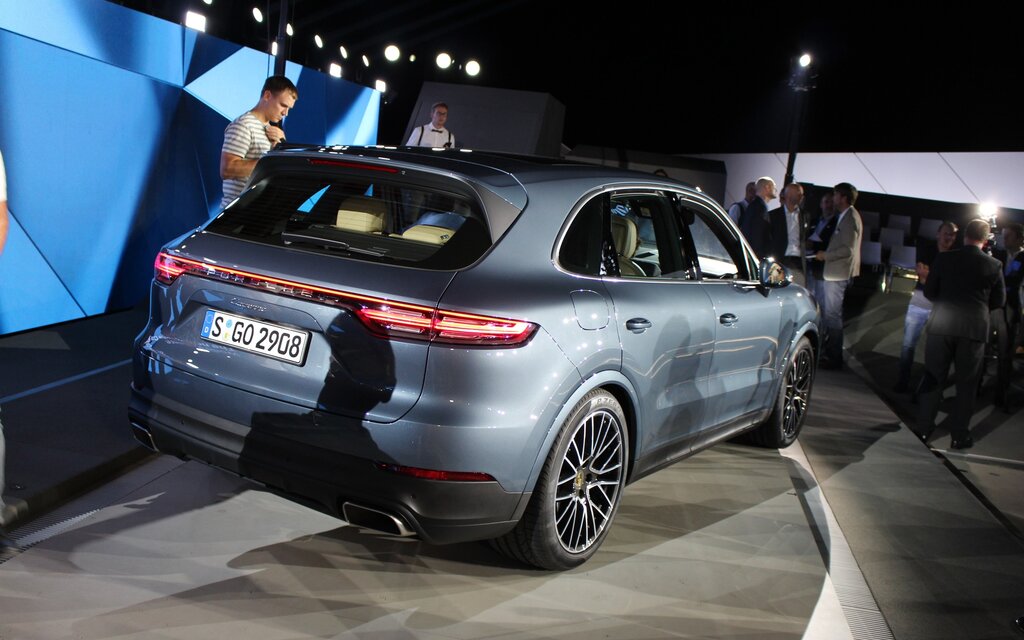 Performance and handling will improve, thanks in part to a weight reduction of 143 pounds (65 kilograms), and that's with more standard features piled in. Wheel sizes will range from 19 to 21 inches and the rear tires are now larger than the front ones, while a new four-wheel steering system will be optional for greater agility at high speeds and a reduced turning radius at slow speeds. The new Cayenne will also be available with a three-chamber air suspension.
The 2019 Porsche Cayenne's cockpit will become much more modern with a 12.3-inch HD touchscreen, a streamlined centre console with a glossy, touch-sensitive surface as well as two seven-inch screens located in the driver instrument pod, replacing all but the speedometer. As if someone would actually go off the beaten path in their Cayenne, the new Off-road Precision App records video of our off-road adventures.
The redesigned SUV should arrive in our country in summer 2018. The base Cayenne will start at $75,500 before freight and delivery charges, while the Cayenne S will start at $92,600.
Share on Facebook