BMW i Vision Dynamics: A Surprise Between the i3 and i8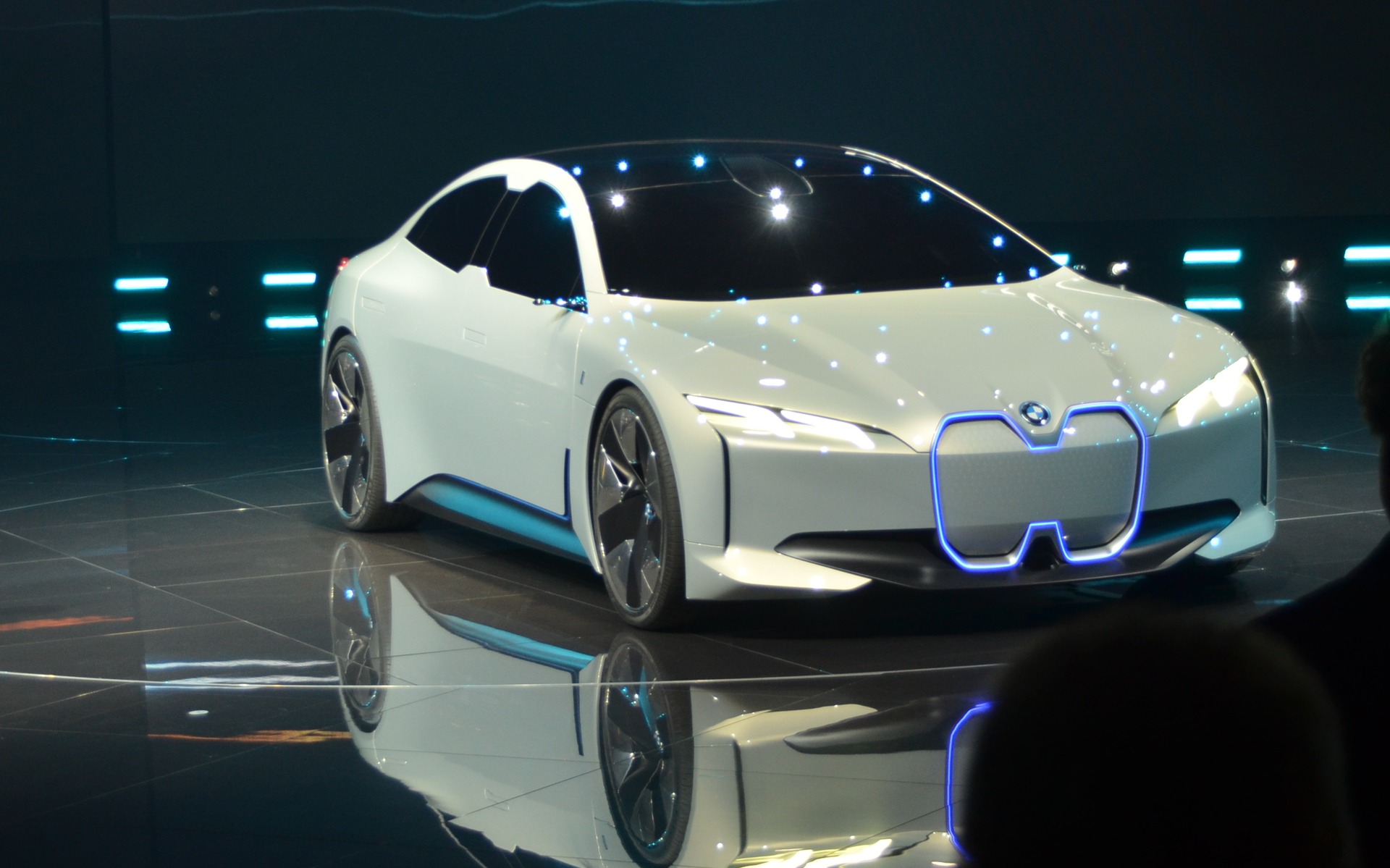 Meet BMW's next electric star: the i Vision Dynamics. BMW calls this sedan a Gran Coupé, and it will slot in between the i3 and i8 in the brand's line-up. Without revealing any technical data, BMW tells us that its operating range will be 600 km, its top speed will be over 200 km/h and that it will clock four seconds in the 0-100 km/h sprint.
The i Vision Dynamics is part of the Strategy NUMBER ONE > NEXT program whose goal is for BMW to offer 25 electrified vehicles (electric or plug-in hybrid) by 2025, with 12 of those being 100% electric.
While BMW is keeping the technical information close to the vest, it isn't shy with the superlatives when it comes to the i Vision Dynamics' design. However, we prefer that you form your own opinions—good or bad—about them.
The electric Gran Coupé is already earmarked for production, but the dates have yet to be confirmed. Obviously, many of the features found on the concept car won't make the final cut. For example, the 22-inch tires and the rearview mirrors replaced by cameras come to mind. Then again, in the case of the cameras, maybe the idea isn't so far-fetched after all.
With the i Vision Dynamics and the new i3s, the BMW i lineup is beginning to grow, suggesting that there's a very real demand for performance electric vehicles.
Share on Facebook