BMW Concept X7 iPerformance: A First Ever SUV from BMW i!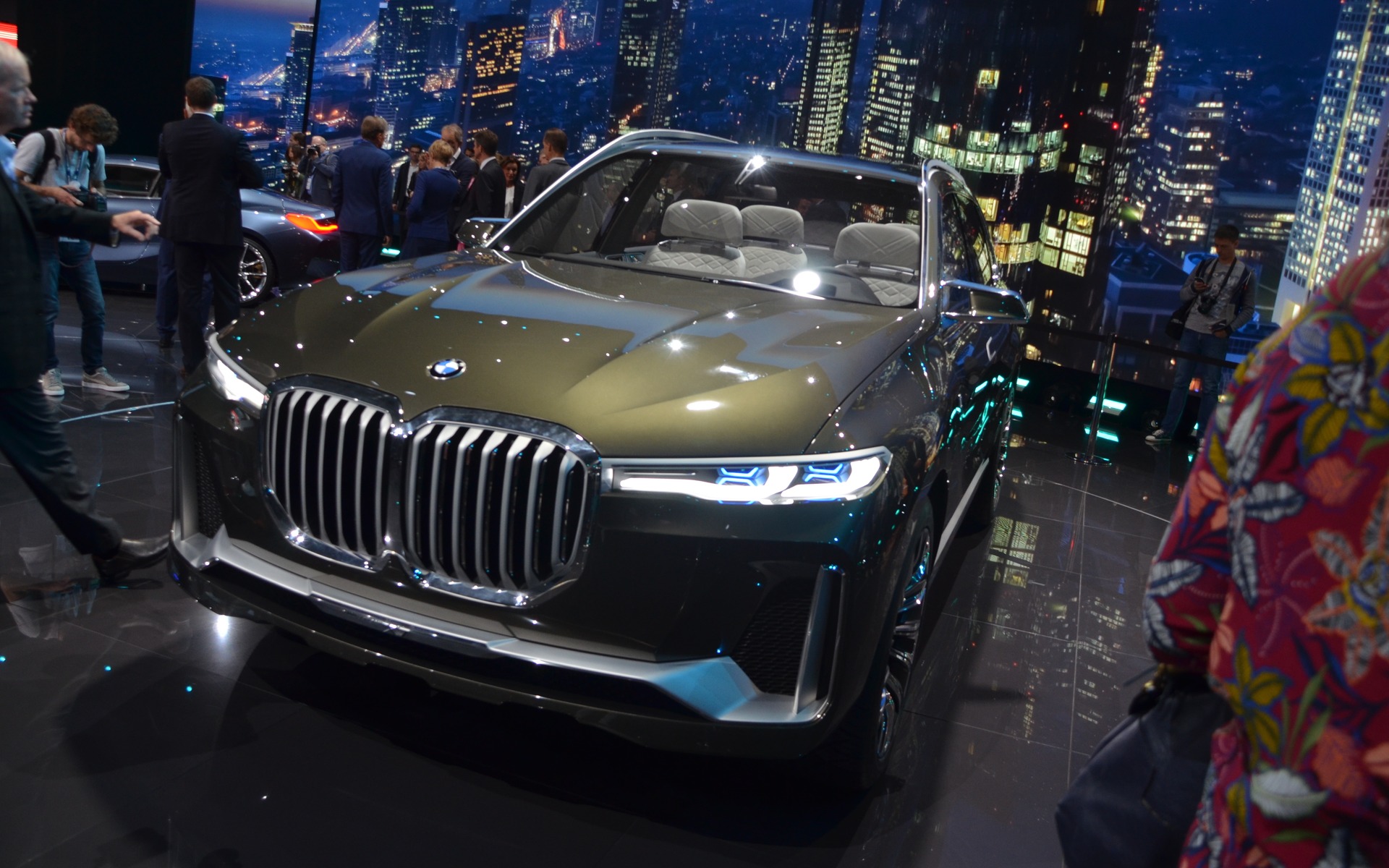 At BMW, the i Division oversees the electric and plug-in hybrid vehicles. I know what you're thinking: But BMW has rechargeable models (like the X5 xDrive40e) that don't include the letter i in their names! That's true. But at BMW, as with other German manufacturers, the way models are named is an art that few mere mortals can truly understand.
Be that as it may, BMW's i Division is presenting its first SUV, the X7 iPerformance, at the Frankfurt Auto Show. Indeed, after the diminutive i3 and sporty i8, the X7 iPerformance is BMW's first foray in the ever-expanding large luxury SUV market. With the number 7 in its name, it stands to reason that the X7 will be bigger than the X5 or X6, but BMW is still mum on the exact dimensions.
In fact, BMW hasn't released any technical data whatsoever – even the engine type is a mystery. If we follow BMW's logic (using the word logic loosely), the X7 iPerformance should be less powerful than the i8. Then again, BMW added "Performance" to the name, so your guess is as good as mine!
What we do know is that the X7 iPerformance will be able to accommodate six people (undoubtedly three rows of two seats). Although the concept vehicle's design is pretty exaggerated, the BMW pedigree shines through. Is it nice looking? That's for you to judge. The dashboard is also typical of BMW and is much more modern than the one in the i8.
Familiar mechanics?
Mechanics-wise, all we know is that the X7 iPerformance will be a plug-in hybrid equipped with eDrive technology and a twin-turbo gasoline engine. That sounds an awful lot like what the X5 xDrive40e mid-size SUV is offering. But that's our view, not BMW's. With them, you can't always trust a name. Maybe the eDrive will be very different from what we're familiar with now?
Production of the Concept X7 iPerformance is set to begin in 2018. That, at least, has been confirmed by BMW.
Share on Facebook