2018 BMW X3: New Generation of the Brand's Popular SUV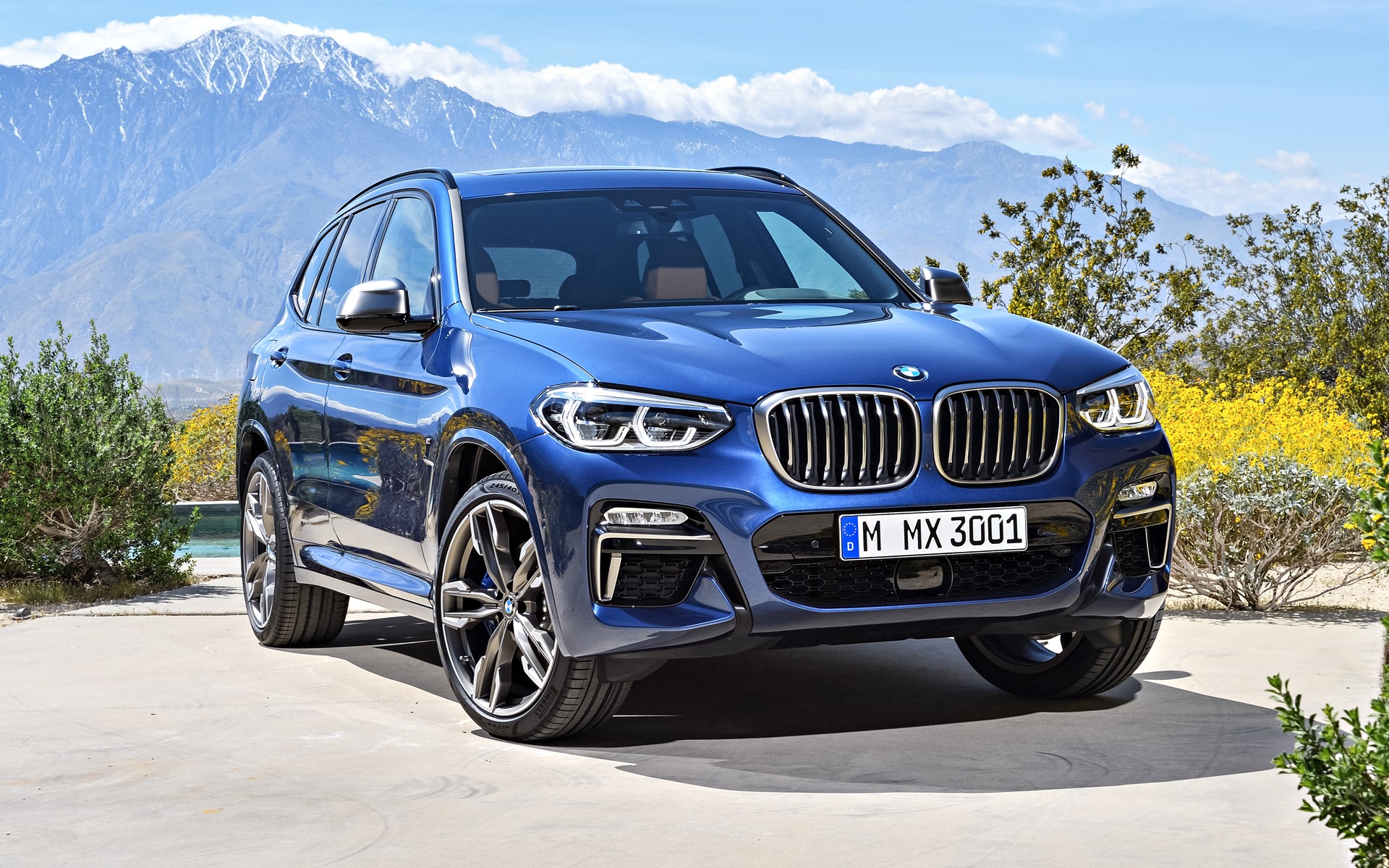 BMW chose the 2017 Frankfurt Auto Show to present the new generation of its popular compact SUV, the X3.
The front end of the vehicle remains familiar, but has evolved quite a bit. The typical BMW kidney grille has been reshaped, the air intakes are bigger and the headlights are also new. The taillights too. The most obvious changes are found in the cockpit, as the dashboard has lost several buttons. The company's Gesture Control system, which should be offered as an option, has something to do with it. Also, among the numerous changes, we notice that the infotainment screen, which used to be well integrated into the centre stack, has now been installed on top of it, like Mercedes-Benz does.
The 2018 X3 rides on a longer wheelbase than before, stretching 2864 mm instead of 2810 mm. As for the cargo area, it remains rated at 550 litres with the rear seatbacks raised, and 1600 litres with the seats folded down. That means it's the passengers that benefit from the wheelbase increase.
The base X3 will be the xDrive30i, equipped with a turbocharged, 2.0-litre four-cylinder engine that develops 248 horsepower and 258 pound-feet of torque. The M40i variant is sportier with its turbocharged, 3.0-litre six-cylinder engine that produces 355 hp and 369 lb.-ft. Both powertrains are managed by an eight-speed automatic transmission, with a sportier calibration in the M40i.
Those who aren't satisfied with the performance of the M40i can wait for the X3 M, which should appear in the coming year. As for the X4, the coupe-like counterpart of the X3, it should also get a redesign next year.
Share on Facebook