BMW Concept Z4 Unveiled at Pebble Beach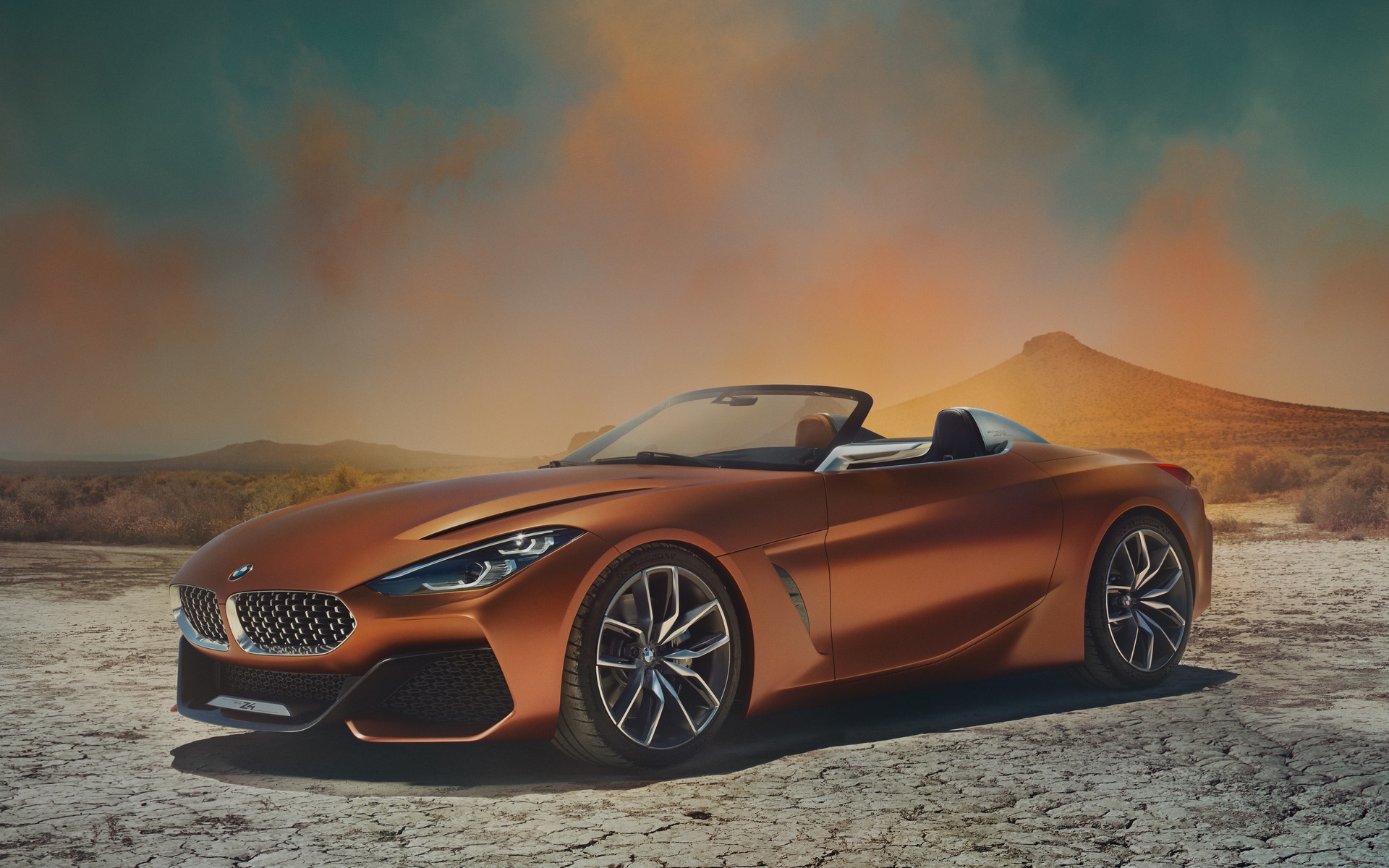 German brand BMW has just revealed a concept version of the next-generation Z4 roadster, as a production model will be unveiled during the course of 2018.
The BMW Concept Z4 is about design. It keeps the long hood, short-tail proportions of the previous Z4, while the company claims the driver will now sit closer to the centre of the car due to a slightly shorter hood. At the rear, domes stretch out towards the back in order to integrate the rollover bars and give the roadster a sportier derriere.
The biggest styling change from BMW's current design cues breaks away from the classic four-eyed headlights lined up with the kidney-shaped grille. Instead, the headlight clusters sweep upwards with two stacked headlights on each side. The grille itself adopts a mesh pattern instead of the traditional vertical slats. According to the BMW, this design pays tribute to their roadsters of the past, such as the BMW 328 Mille Miglia and the BMW Z8.
Inside, stylists blended a two-tone colour scheme that extends to the seats—black for the driver, orange for the passenger. The driver-focused controls include a fully digital driver instrument panel, a deep-dish steering wheel and an iDrive infotainment system with a wide screen on the centre stack.
No word yet on what type of powertrain would equip the production Z4, but BMW confirmed it would retain its rear-wheel-drive layout.
Share on Facebook