2018 BMW M5 Finally Uncovered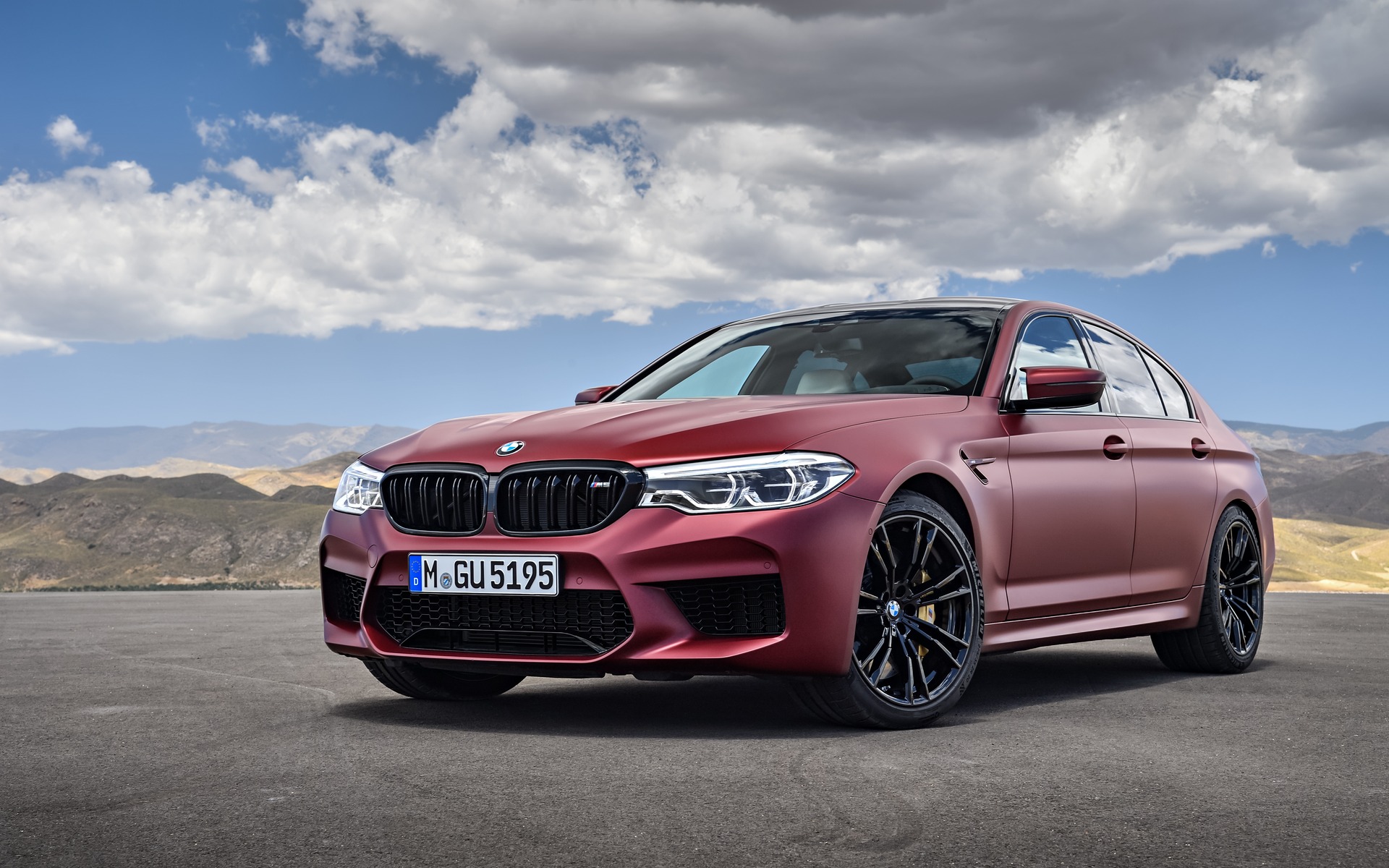 Three months ago, BMW teased us with a photo gallery of the newly redesigned 2018 BMW M5. However, the car was camouflaged and we couldn't really see the specific styling details of the high-performance sedan that will once again take on the Mercedes-AMG E 63, the Audi S6 and the Cadillac CTS-V.
The German automaker has now released a massive collection of pictures of the car, although this time, the M5 is fully uncovered.
For the first time, the M5 will be equipped with all-wheel drive. This new setup, called M xDrive, uses a central transfer case and a multi-plate clutch to distribute power between the front and rear axles, and favours the rear wheels for sportier road manners. However, it will offer five different settings to suit the driver's preferences, from allowing a little wheelspin at the rear to completely disengaging the front axle for a pure RWD configuration.
The twin-turbo, 4.4-litre V8 engine has been heavily revised, raising its output to 600 horsepower as well as 553 pound-feet of torque that peaks from 1800 to 5600 rpm. It will now be managed by an eight-speed automatic transmission with wheel-mounted paddle shifters. BMW claims a 0-to-100 km/h time of 3.4 seconds, a 0-200 km/h time of 11.1 seconds as well as a top speed of 305 km/h when the car is equipped with the M Driver's Package.
The 2018 BMW M5's suspension and steering systems both get a choice of three modes, including Comfort, Sport and Sport Plus, while the engine's throttle response can be tailored with Efficient, Sport and Sport Plus modes. The driver can personalise all these settings to his or her tastes and save them for quick access using the wheel-mounted M1 and M2 buttons.
Obviously, the M5 boasts a more aggressive appearance than the other variants of BMW's 5 Series range. It includes a reshaped aluminum hood, larger front air intakes, a rear air diffuser, quad round tailpipes and a carbon fibre-reinforced plastic roof. Nineteen-inch wheels are standard, while 20-inchers are optional, as are carbon-ceramic brakes.
BMW has also confirmed the new M5 will be featured in the next instalment of Electronic Arts' Need for Speed franchise. Need for Speed Payback will be released on November 10 for Xbox One, PlayStation 4 and Origin for PC, and it's the first time BMW revealed a car in partnership with a video game.
Pricing has not yet been set for the Canadian-spec 2018 BMW M5, but it should be on sale before the end of 2017.
Share on Facebook