2018 Rolls-Royce Phantom Unveiled!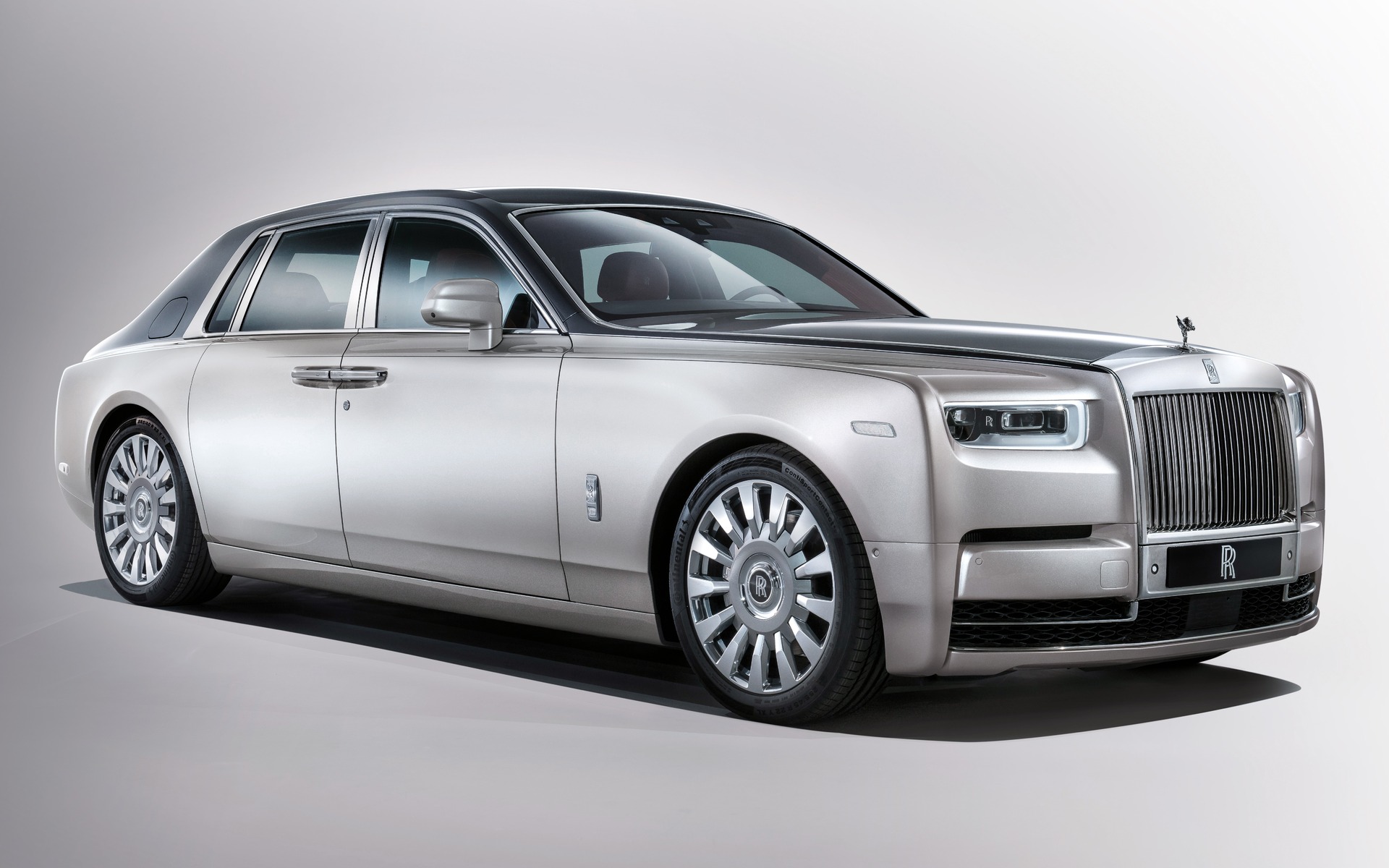 The eight generation of the Phantom, Rolls-Royce's flagship, has just been revealed and the automaker is announcing nothing less than a revolution in the luxury-car industry.
The Phantom VIII rides on an all-new, dedicated platform—the brand belongs to BMW—that will also serve as a basis for all future Rolls-Royce models, including the upcoming SUV currently known as Project Cullinan. This modular and light platform is called "Architecture of Luxury" and is said to 30% stiffer than the structure of the Phantom VII.
Under the long hood of the new sedan lies a twin-turbo, 6.75-litre V12 that develops 563 horsepower as well as 664 pound-feet of torque that peaks at just 1700 rpm. It will be managed by an eight-speed automatic transmission, provided by ZF, which will include a satellite assistance function to prepare for gear changes based on the road ahead.
Seeking to create the quietest car in the world, the engine will boast greater low-rpm torque, meaning it will run more silently under normal driving. The manufacturer will also apply a six-millimetre, two-layer glaze around the car and use some 130 kilograms of sound-deadening material in order to further reduce road noise inside the cabin. The car's tires will incorporate a layer of foam that is said to lower tire cavity noise by nine decibels. According to Rolls, the new Phantom will be 10% quieter at 100 km/h than the outgoing car.
The 2018 Rolls-Royce Phantom will boast an evolutionary design compared to the car it replaces. The massive grille is better integrated into the front fascia, while the Spirit of Ecstasy will be perched about a half-inch higher. The laser headlights will cast a light beam of more than 600 metres down the road ahead. The rear end is slightly rounder, with a backlight that's a little more inclined than before. The bodywork is also dressed up with stainless steel trim, and alloy wheels with a diameter of up to 22 inches will be used as well.
Aside from its extreme sound insulation, the cockpit will obviously boast a relaxing atmosphere and a most sumptuous environment. All four doors will now close at the simple press of a button, and the ceiling will illuminate like a starry night. Useless to say, the company's Bespoke department can ensure that every car is personalised to the buyer's tastes, making each one unique. And outrageously expensive, of course.
The 2018 Rolls-Royce Phantom will be on sale early next year.
Share on Facebook