Rolls-Royce Sweptail is Truly Unique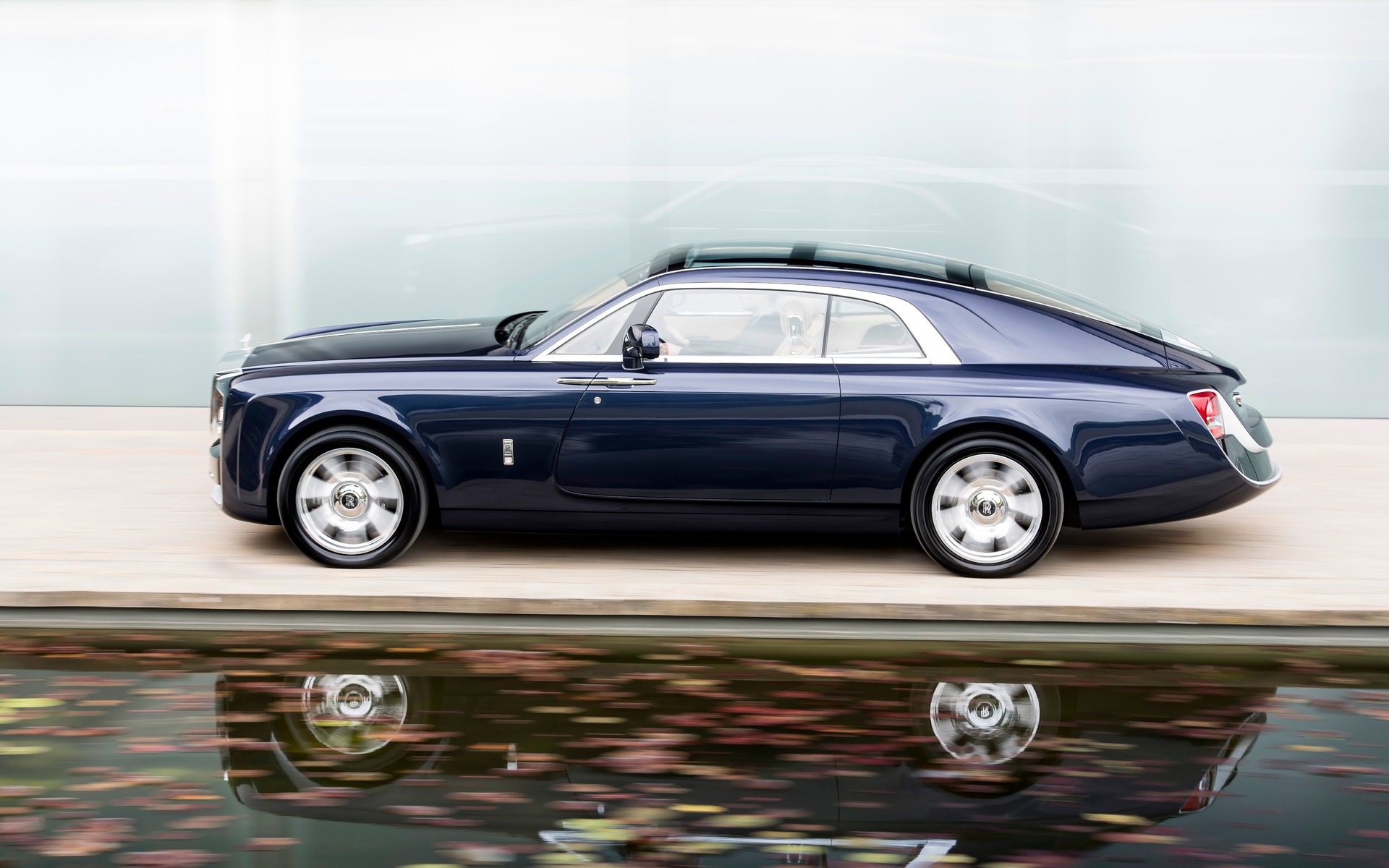 Back in 2013, Rolls-Royce received a very specific request from one of its customers, a true connoisseur and collector of rare and exclusive objects, including super yachts and a private jet. This gentleman had the vision of an ultra-luxurious car like no other.
His collaboration resulted in the creation of the Rolls-Royce Sweptail, which was presented at the Concorso d'Eleganza Villa d'Este on May 27. Obviously, it's a one-off automobile, based on the Phantom Coupé, that pays tribute to the 1920s, an era this customer cherishes. Rolls-Royce design director Giles Taylor describes the Sweptail as "the automotive equivalent of Haute Couture."
The lavish cockpit, trimmed in various wood veneers such as Paldao and Macassar Ebony, gets flooded with light by the immense glass roof, amongst the largest and most complex ever seen on an automobile. Pushing opulence to the extreme, a bottle of champagne and two crystal glasses emerge from the centre console at the touch of a button.
Since the car only has two seats, the rear ones of the Phantom Coupé were replaced with luggage space. Aft of the doors on each side of the cockpit, we find two storage compartments—Rolls calls them "panniers"—that deploys forward to present the owner's custom-made attaché case that houses his laptop computer. These attaché cases are tailored to match the bespoke luggage set that can be stored in the wood-lined trunk.
Check out the photo gallery of the priceless Rolls-Royce Sweptail.
Share on Facebook