Rolls-Royce Unveils The Maharaja Phantom Drophead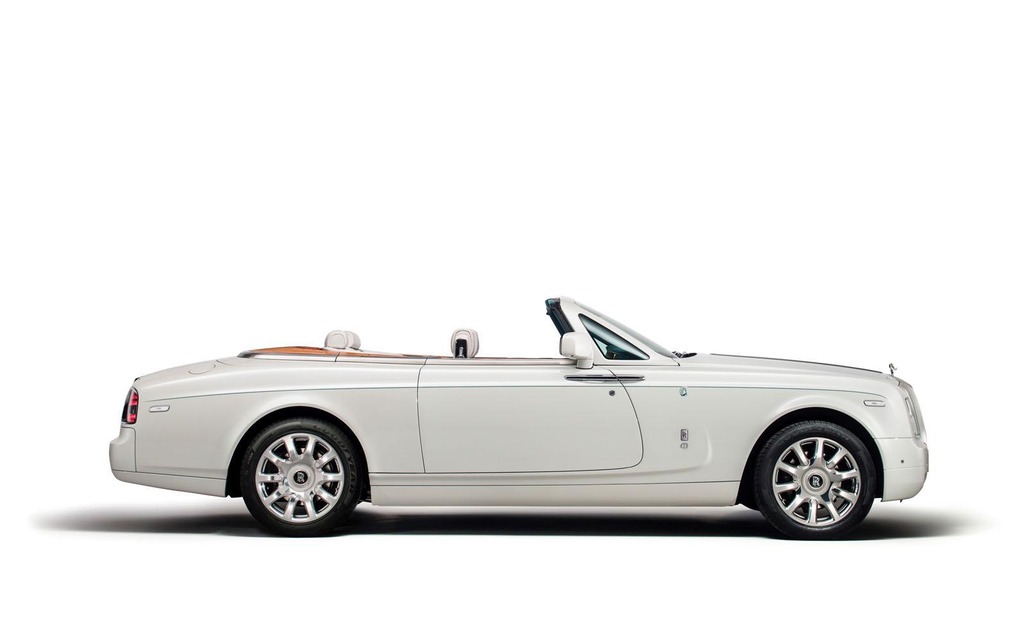 Rolls-Royce's regular clients list includes some unique names: the English Royal family, UAE sheikhs and Californian business owners, among others. However, through the years, another group has frequently purchased the English luxury vehicles: in 50 years, the Indian maharajas and princes have bought around 840 cars from Rolls-Royce.
To celebrate this long partnership, the manufacturer decided to offer a special edition of its Phantom Drophead Coupe. The car will distinguish itself with a real wood tonneau cover, a Carrara White paintjob, a turquoise accent line and various emblems representing the peacock, India's official bird. The soft top is also unique, receiving a Dark Green cloth.
Inside, there is a slew of cream-coloured leather, embroidered headrests, lots of wood everywhere and some more badges representing the world's most colourful bird. Each car will be custom-built for its owner, and the price has obviously not been mentioned.
Weirdly, the car that represents India's love story with Rolls-Royce will be offered in only one place: Dubai. Only citizens of the UAE will be able to enjoy this rolling reminder of the bygone golden era of a country with which they don't have much in common (except that they both love Rolls-Royces)…
Share on Facebook