2016 Rolls-Royce Dawn: For Those Golden Mornings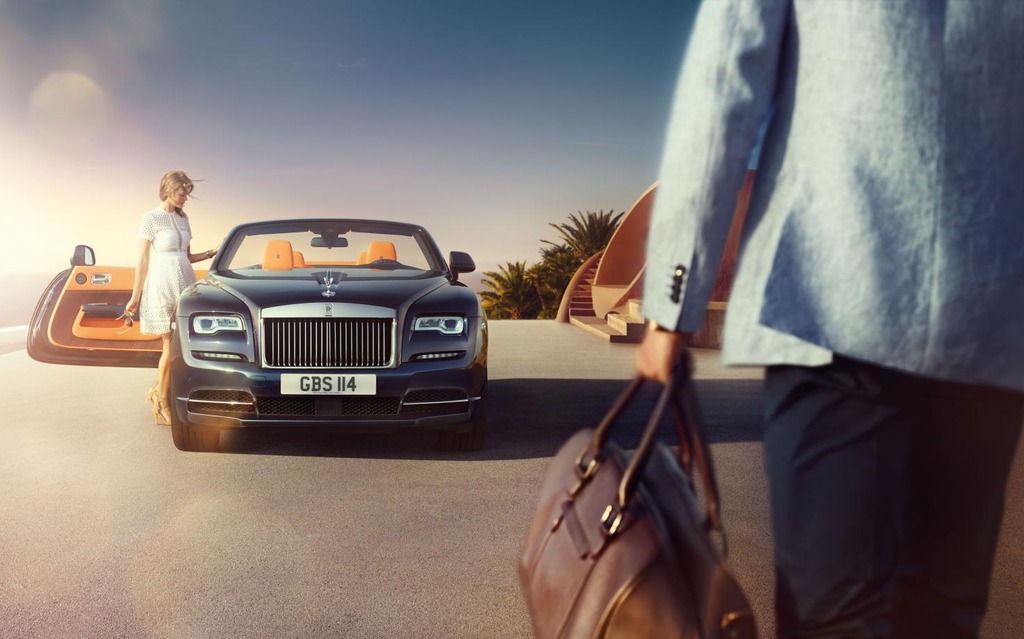 Rolls-Royce currently offers a really nice convertible, the Drophead Coupe; this luxurious lounge on wheels is probably the most comfortable way to drive without a roof.
Seems like there is another contender for the crown, however. Also from Rolls-Royce, we discover the Dawn, a convertible version of the Wraith coupe.
When Rolls-Royce launched the Wraith, they had a clear objective in mind. They wanted to attract clients who were not only rich, but also younger and more active than their current average buyer; clients who would otherwise be buying Bentley Continentals. The Dawn received pretty much the same mandate, as it is much sportier and aggressive than the Drophead. According to the manufacturer, it is the only modern four-place super-luxury convertible on the market (since the Drophead can seat 5).
While the Dawn shares some visual similarities with the Wraith, about 80% of its body panels are unique; the grille is lower and the bumper is closer to the ground, among other differences. The soft top can retract in 20 seconds, and according to the press release it does so in almost complete silence, even if the car is driving at speeds of up to 50 km/h.
Since it is a Rolls-Royce, there are an almost infinite number of available features and customization options; among other things, you can outfit your Dawn with a 16-speaker sound system, a four-zone automatic climate control and enough variations of leathers, paint jobs and interior accents to make sure that all the oligarchs of our world will be satisfied.
Under the Dawn's long nose sits a twin-turbo V12; displacing 6.6 litres, it has 563 horsepower and 575 pound-feet of torque on tap. With all that power, it's no surprise that the Dawn can scoot from 0 to 100 km/h in around 4.9 seconds.
Share on Facebook