Going Away in Style: The Perfect Hearse, According to Rolls-Royce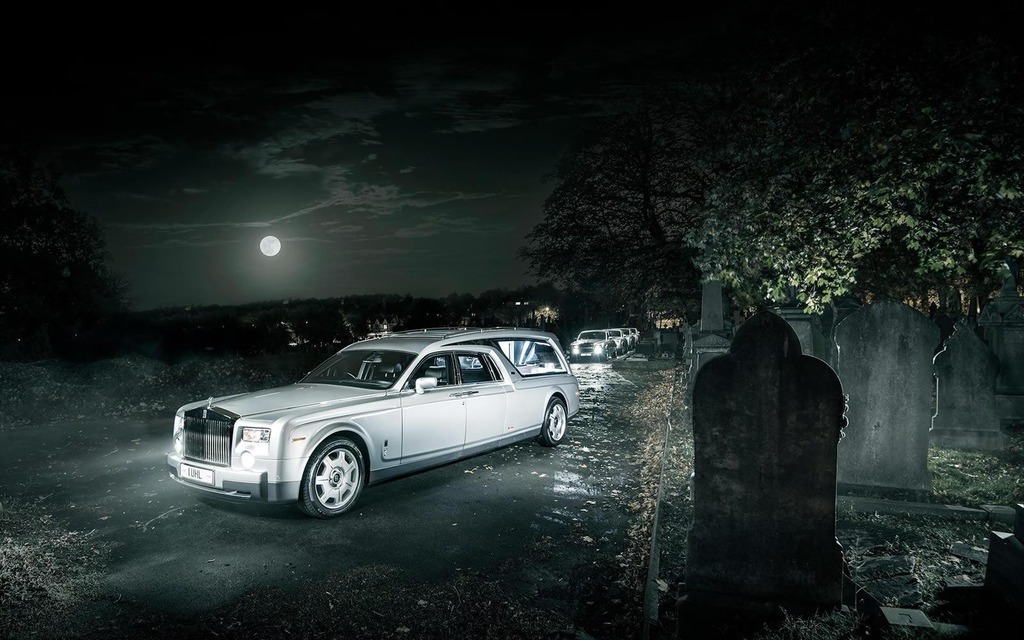 While the idea of our last car ride usually includes a certain high-end car from GM (riding in the back of a Cadillac, as it is known around here), it seems that the British aristocracy doesn't want to be seen riding in an American car, even in death.
A.W.Lymn (a funeral home in the UK) has just taken delivery of their new Rolls-Royce Phantom that has been converted into a rich man's hearse. The donor vehicle was a Series 1 sedan that has been transformed by Biemme Special Cars, an Italian firm.
The car has been lengthened, which means that live people can also sit in the back by entering through the car's iconic suicide doors. The interior is black, and the rear part of the vehicle is made of leather, stainless steel and glass. Thanks to a unique lighting system, everyone will be able to see the coffin when the car drives around.
A.W.Lymn is no stranger to the world of luxury vehicles: this unique hearse is actually their 40th Rolls-Royce or Bentley, vehicles which are used to transport people to and from the church.
Share on Facebook