First Drives
Toyota TRD Pro: Here to Stay
FRENCH RIVER, Ontario – In 2016, Toyota launched a new off-road series called TRD Pro, developed to meet rapidly growing consumer demand for off-road vehicles following the launch of the Ford F-150 Raptor. The TRD Pro series impacted mainly the Tacoma and Tundra pickups as well as the 4Runner midsize …
Test Drives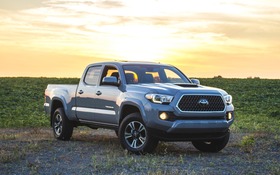 2018 Toyota Tacoma TRD Sport V6: Officially a Legend
3.5/5
It's fascinating what the appearance in a cult movie about time travelling will do to a vehicle. That and the best reliability rating on the planet also helps. Ask anyone looking for a second-hand Toyota truck or head onto Kijiji and look for one yourself, you'll quickly realize that they're …
Test Drives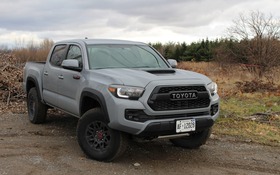 2017 Toyota Tacoma TRD PRO: Where do You Want to Go Today?
3.5/5
If we love to live outdoors and aren't afraid of getting a few mosquito bites as we explore the unbeaten path, we definitely could use an off-road vehicle. The Jeep Wrangler could be the most obvious choice, but Toyota does have a history of producing robust all-terrain trucks such as …
First Drives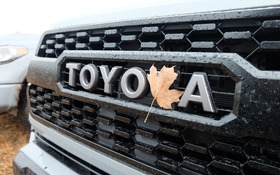 Toyota TRD Pro: Because Playing in the Mud Isn't Just for Kids
There are three top brands of off-roading vehicles. Jeep has a wide range of high-performance parts to enhance its SUVs. Land Rover sells a truck that can take you just about anywhere in utter luxury. And Toyota's products boast unrivalled reliability and some can even take you far off the …
Spotlight on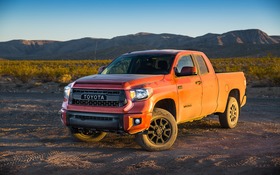 We're About to get Dirty with Toyota's TRD Pro Series Trucks!
Toyota's reputation in the off-road vehicle segment is obviously strong. We can simply think of the legendary Land Cruiser, the indestructible Hilux pickup or the unique FJ Cruiser, as the Japanese manufacturer proved a long time ago that it can boldly trek off the beaten path. Today, we're about to …
Blog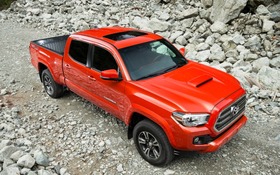 2016 Toyota Tacoma: A True Off-Roader
With the launch of the 2016 Tacoma, Toyota Canada had the firm intention of convincing us of the newly styled compact pickup's all-terrain capabilities. Not only did they update the exterior, reinforce the chassis, redesign the interior and improve the soundproofing in the cabin, they also enhanced the vehicle's off-road …
First Drives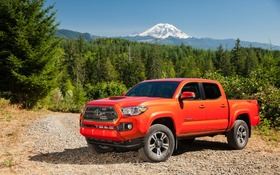 2016 Toyota Tacoma: More Sophisticated And Sturdier Than Ever
4.0/5
Last fall, when General Motors unveiled its new pickup twins, the Chevrolet Colorado and GMC Canyon, word at the launch was that the timing was opportunistic since the competition was relatively weak. While Nissan has yet to respond to the newcomers, Toyota has just improved its bid with a completely …
Spotlight on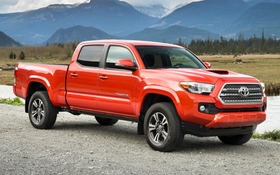 2016 Toyota Tacoma: We're Driving It This Week
When the Chevrolet Colorado and GMC Canyon hit the market last year, they seriously shook up the compact pick-up segment. With the competition starting to show its age, these two immediately took the lead. But their dominance is about to be challenged, with the new-generation Toyota Tacoma on its way.
Test Drives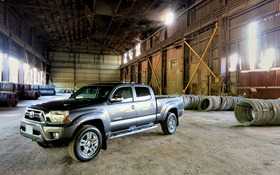 2015 Toyota Tacoma: One More Time Around
3.5/5
The theory of evolution states that those creatures unwilling to adapt to their environment inevitably end up in the fossil record. The 2015 Toyota Tacoma has swum against the tides of change for the last decade or so, seemingly an exception to Darwin's directives as it continues to sell strongly …